Necessary guidance for day care center
1. Tuck your own and baby's shoes outside before coming to the day care center. ۔ Leaving luggage outside the door for any day care center staff member
2. Payment of charges for non-registered children Daily Basis. No one will be allowed to enter without identifying themselves.
3. All data of the child at the time of registration including copies of parent ID cards + photo and copy of pub form or birth certificate
4. Registered and Non-Registered children will have separate canal charges at the Day Care Center for more than one shift.
The children's parents need to cooperate with the day care center staff.
1. In DCC, it is the responsibility of the parents not to enter the child on ENTRY and EXIT time. The child's monthly fee must be paid by the 10th of each month.
2. The baby's body, clothing, and DIAPERS should be cleaned before leaving the baby in the DCC
It is important for all parents to follow their mother's instructions.
No unauthorized government or non-government person can enter the day care center without the permission of MS.
SOPS for Day Care Centre
Holy Family Hospital, Rawalpindi
1. Day Care Centre is functional for 24 hours, 7 days a week.
2. Here infants, toddlers & preschooler are cared.
3. Staff working in the centre must observe duty timing, punctual; care the children with interest & sense of responsibility.
4. Cleanliness must be ensured. Trash must b removed from DCC daily.
5. Hand washing is essential before meals, snacks, after toileting, diapering
6. Children hygiene must be ensured.
7. Diapering area must be kept clean. Diapers must be changed every 2 hours.
8. Small objects & toys of size less than 1 inch must not be accessible to hildren.
9. Any injury. Accident, Communicable disease, serious incident must be responded immediately, get medical assistance and such incident, fire and death must be reported immediately to parents and authorities.
10. Health Information report of each child must be maintained & records of children & staff must be kept confidential.
11. A parent committee comprising of three members must be established the must meet with the committee of hospital for Day Care Centre at least twice in a year.
12. Daily program for children must meet the requirement of enhancing cognitive, creative, physical, and social & language development, rest & opportunity for physical activity time must be considered.
13. Daily log book must be maintained & information about children must be recorded.
Committee for Day Care Centre Holy Family Hospital Rawalpindi
Day care services are available in Holy Family Hospital and Benazir Bhutto Hospital, Rawalpindi since 2015 which are facilitating both students and faculty of Rawalpindi Medical University.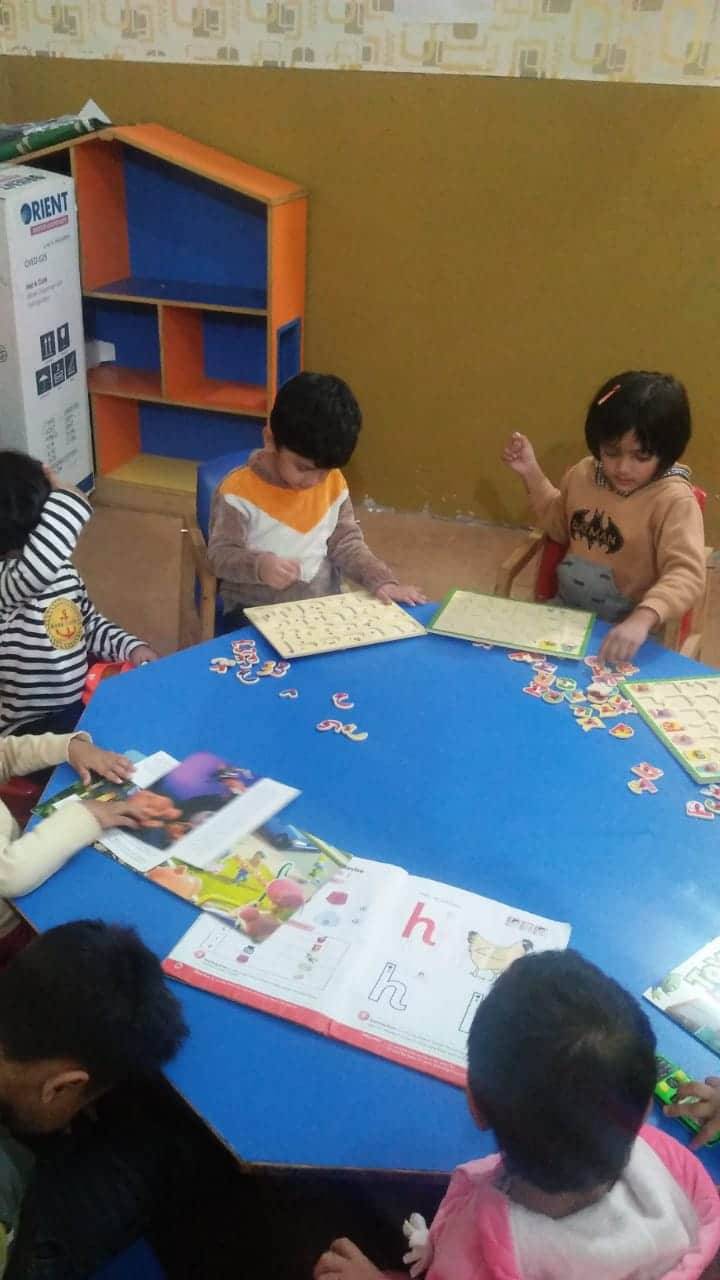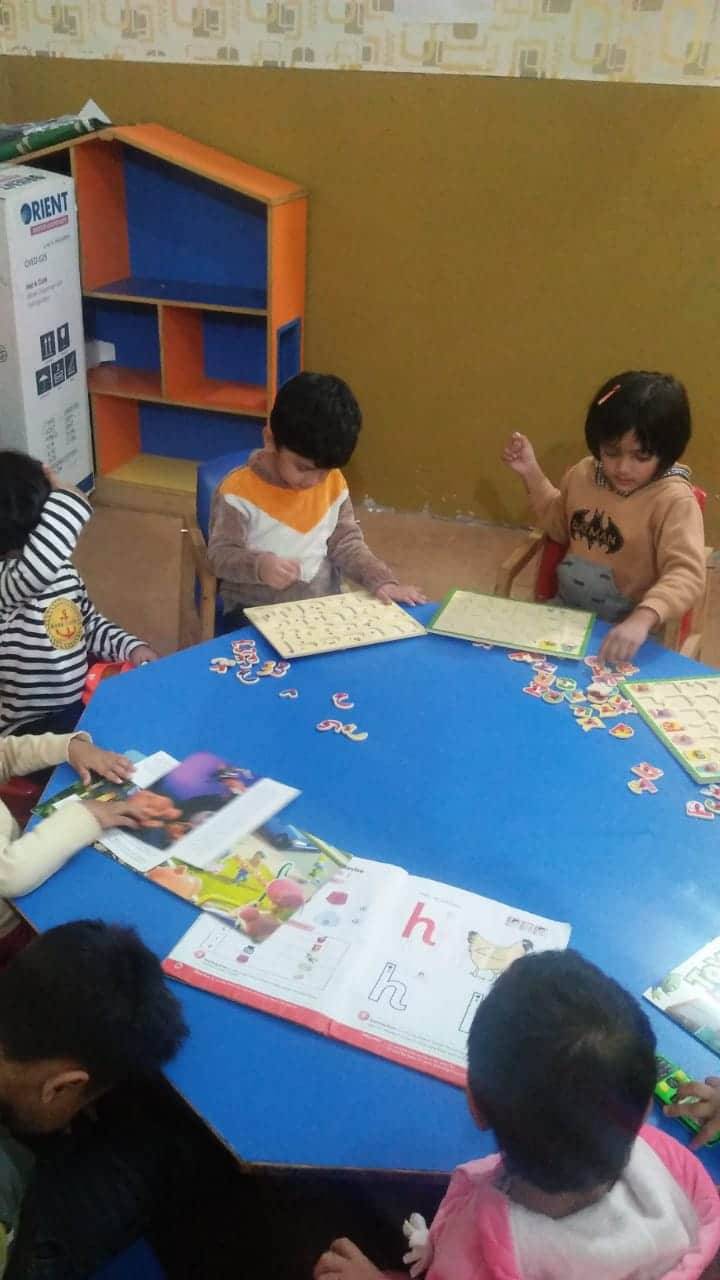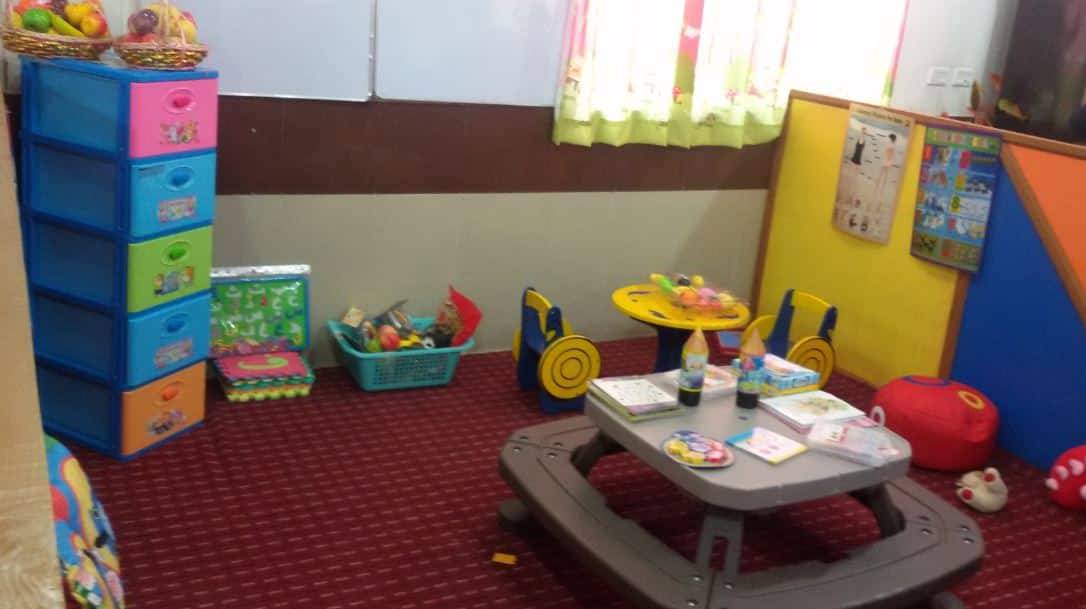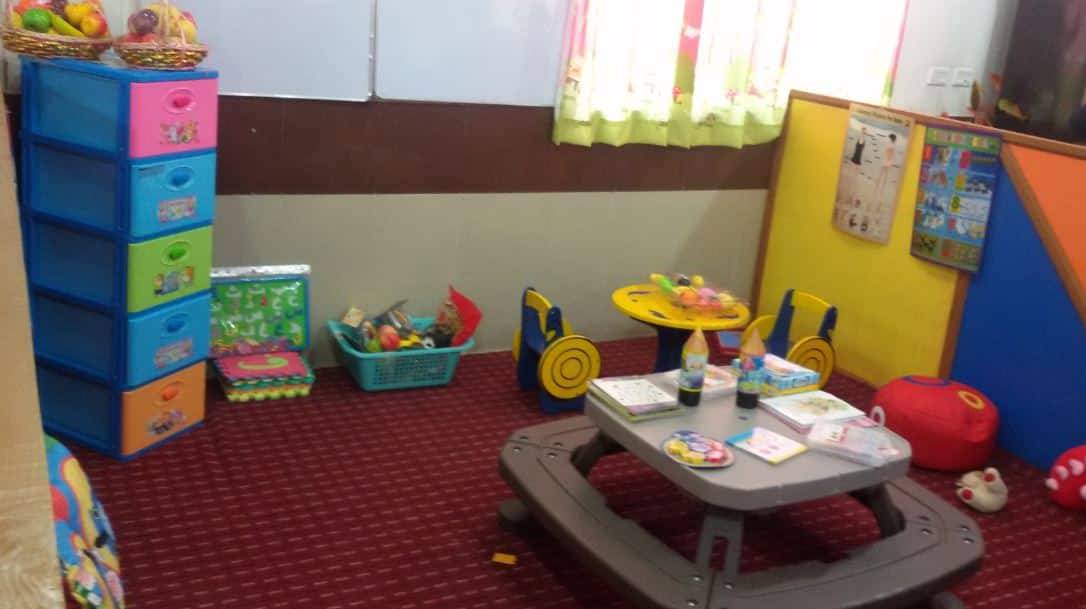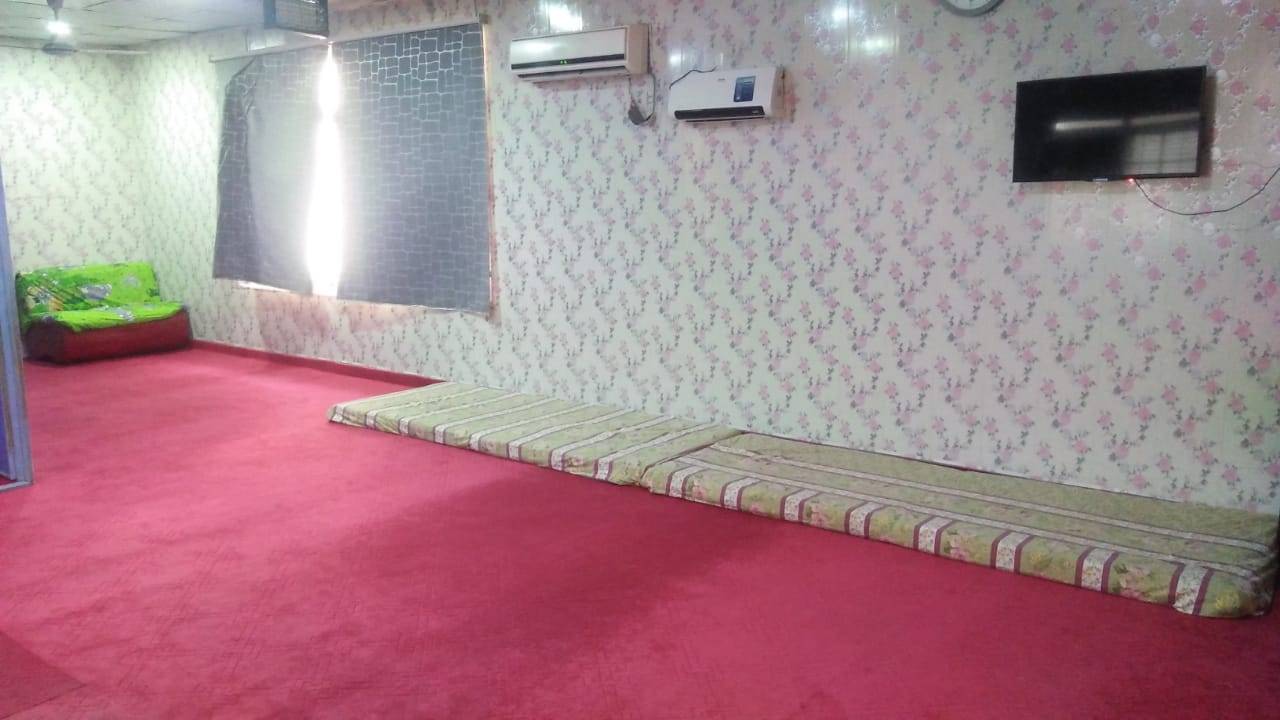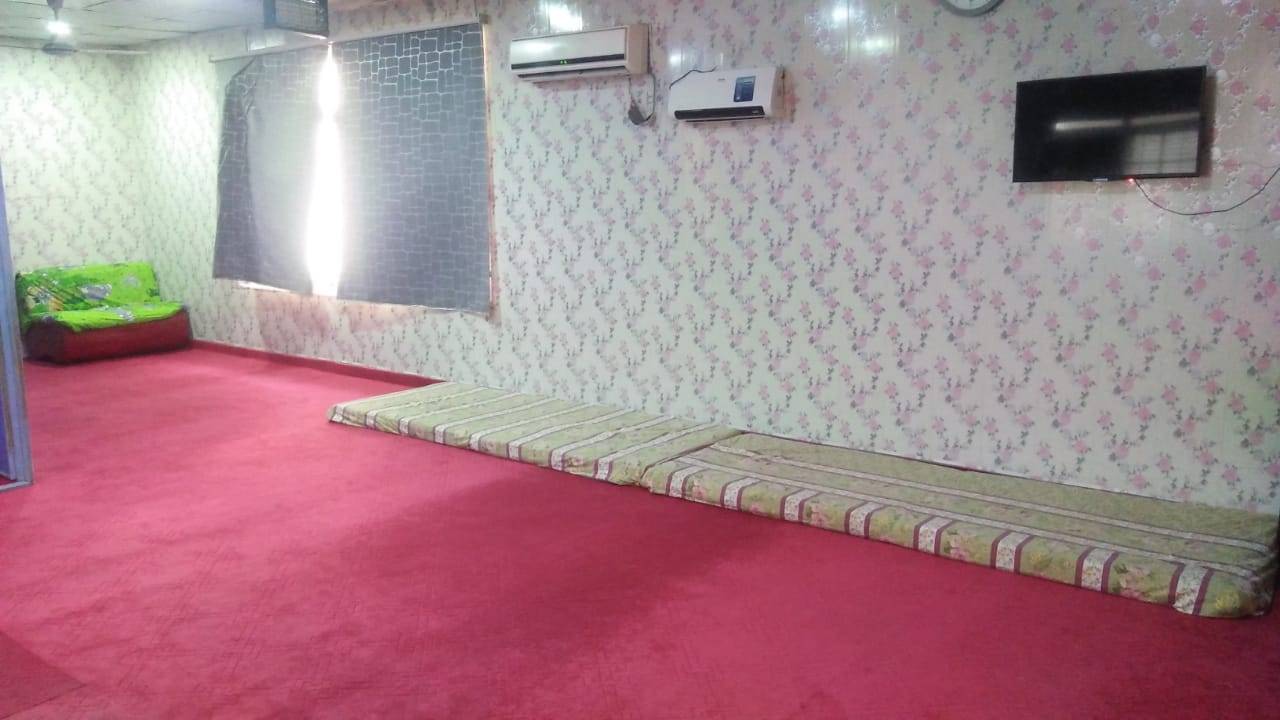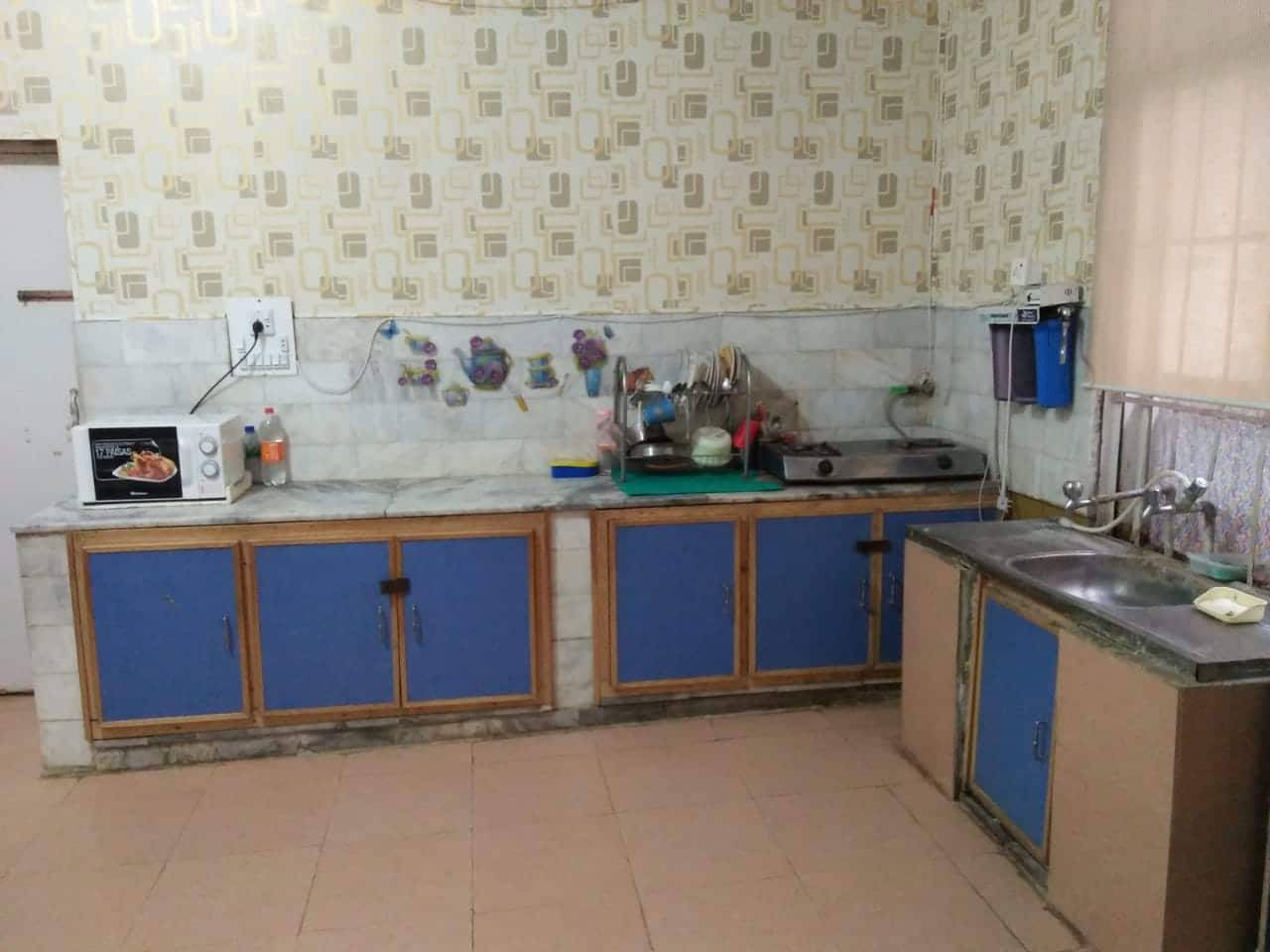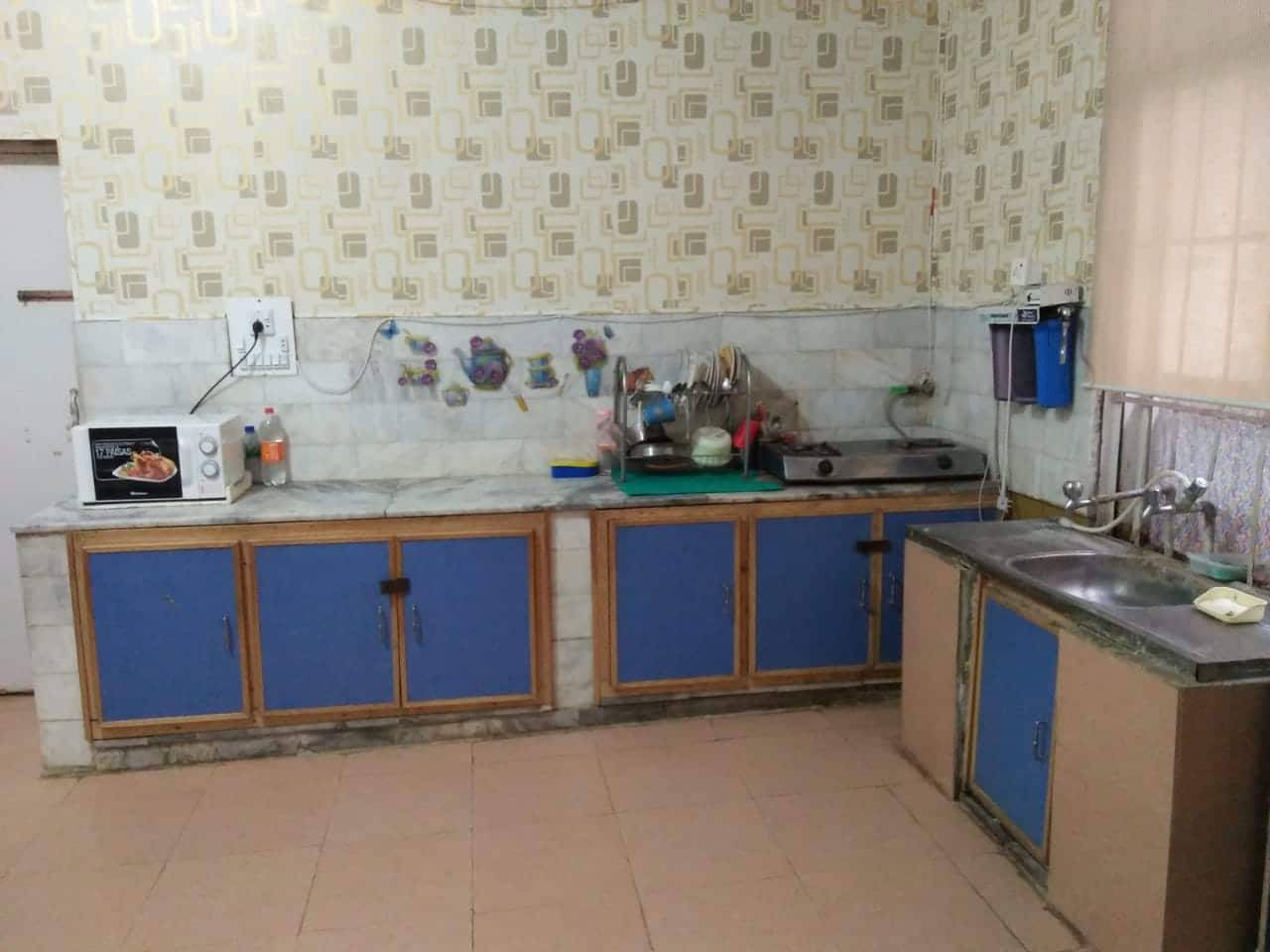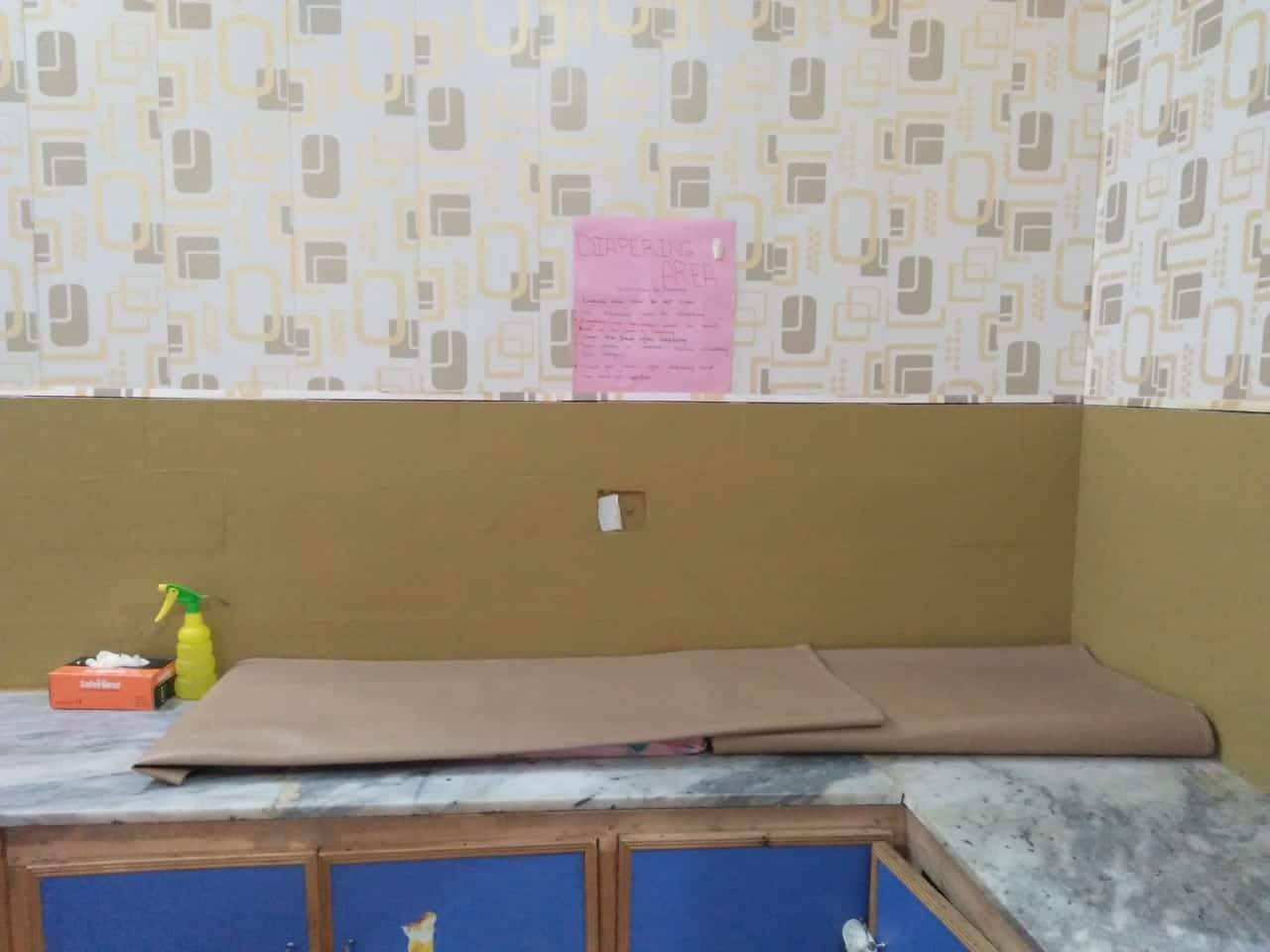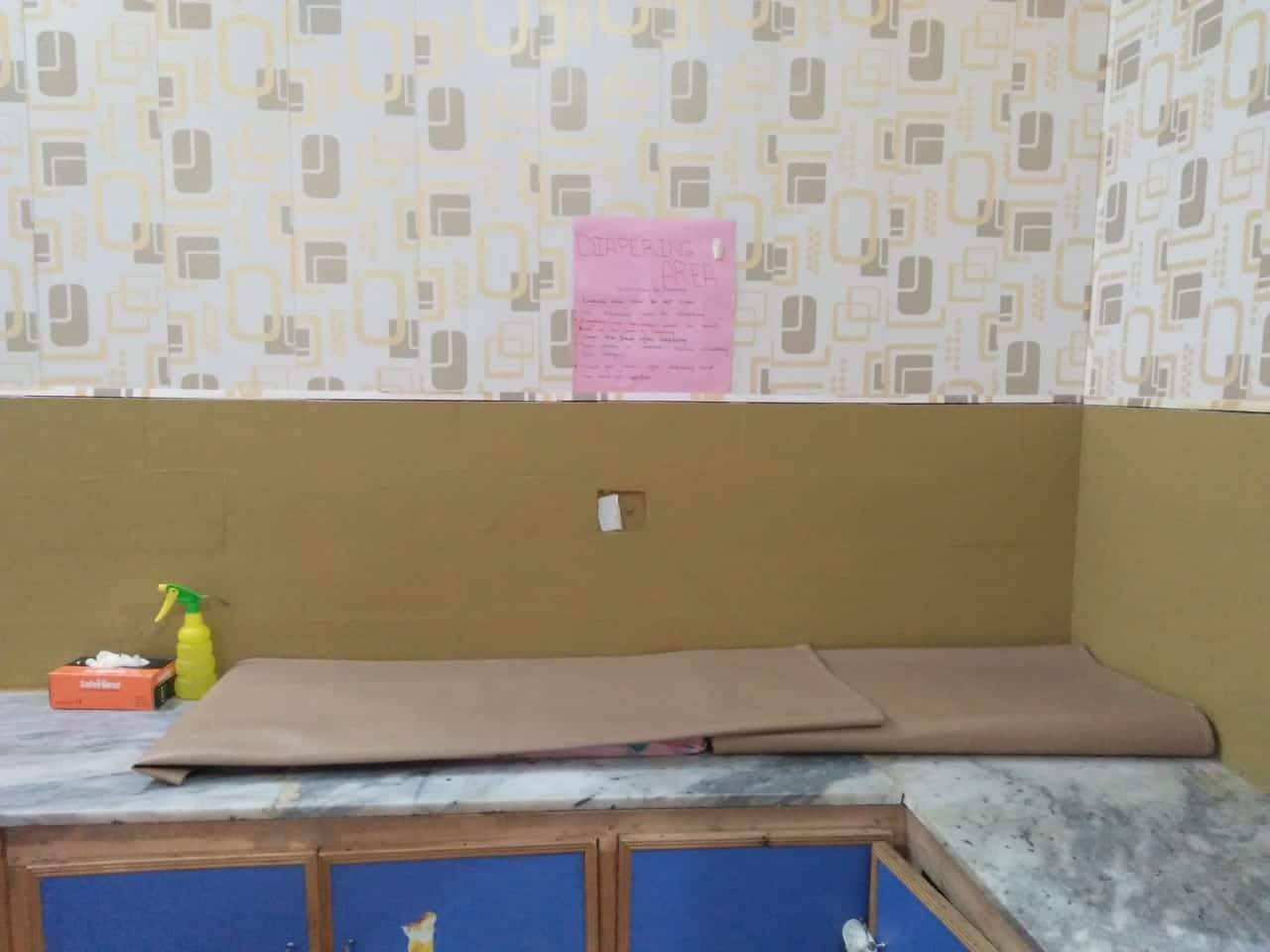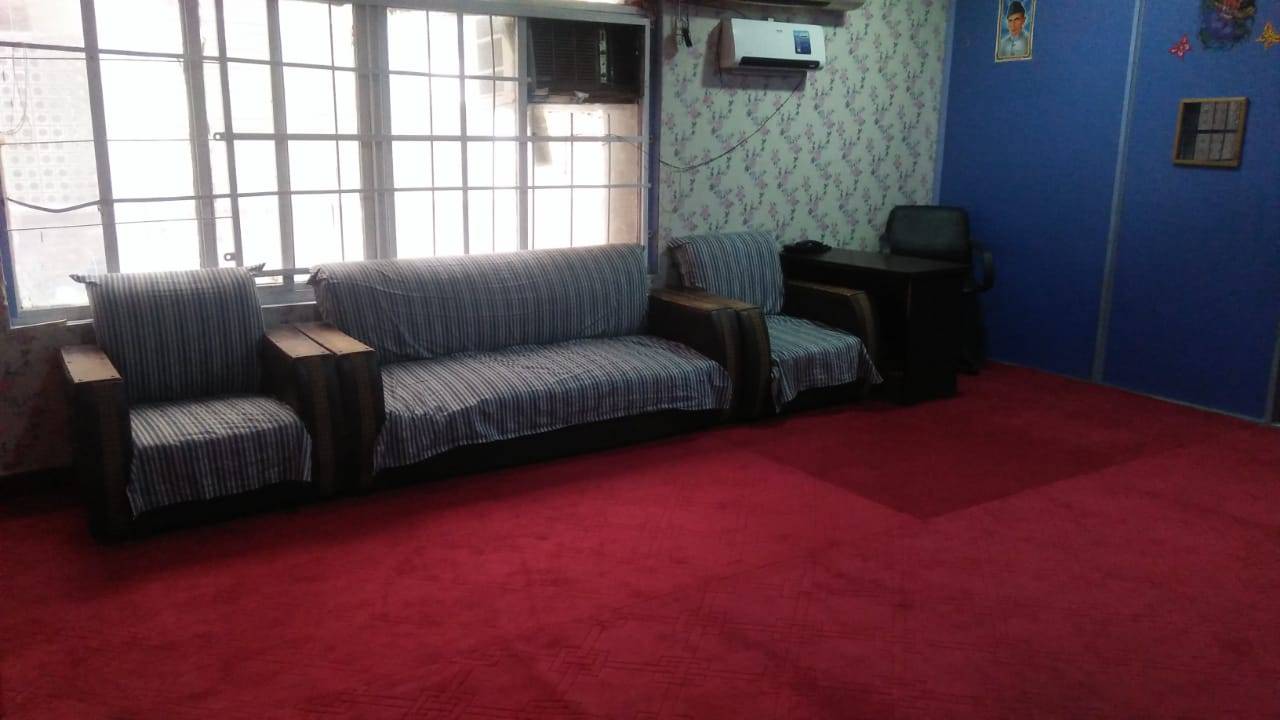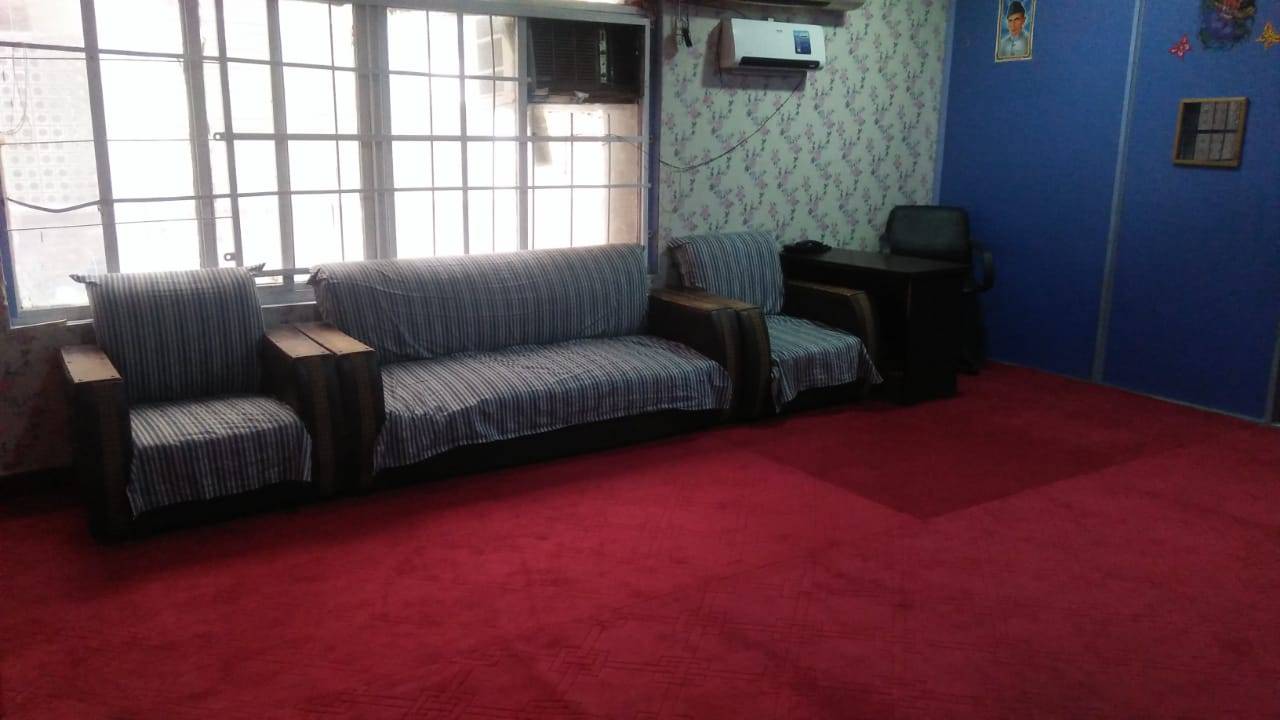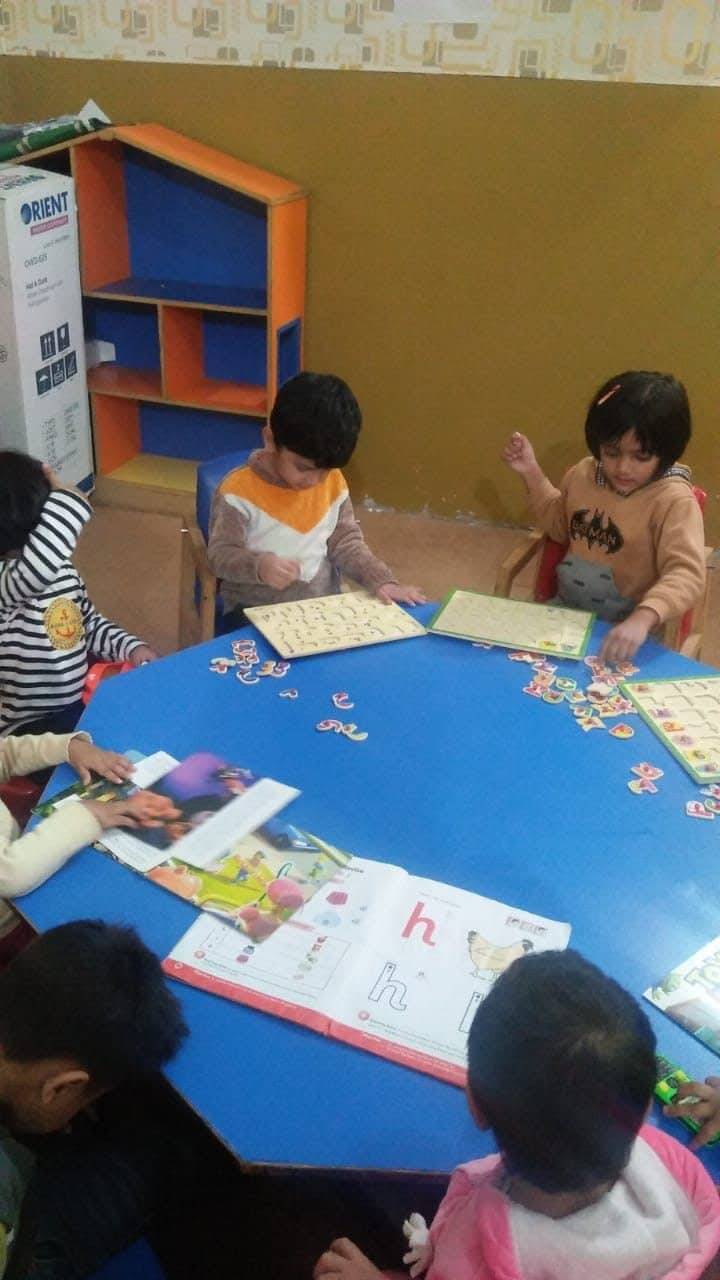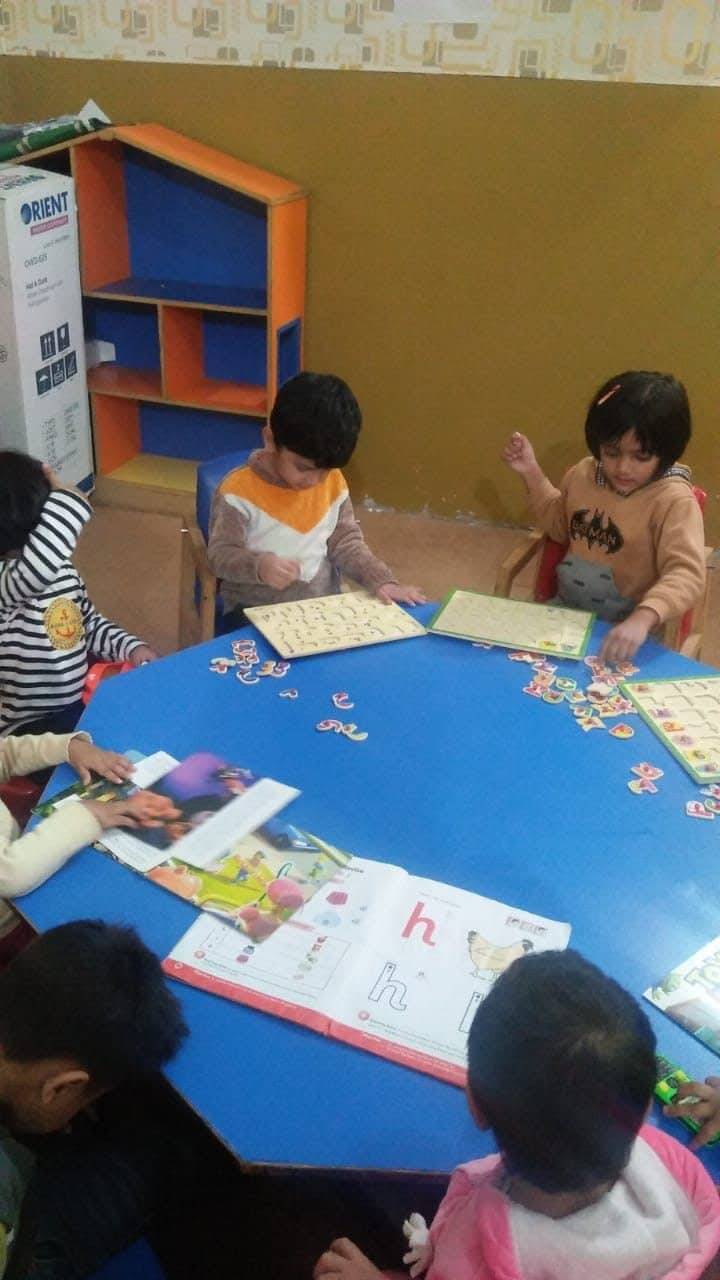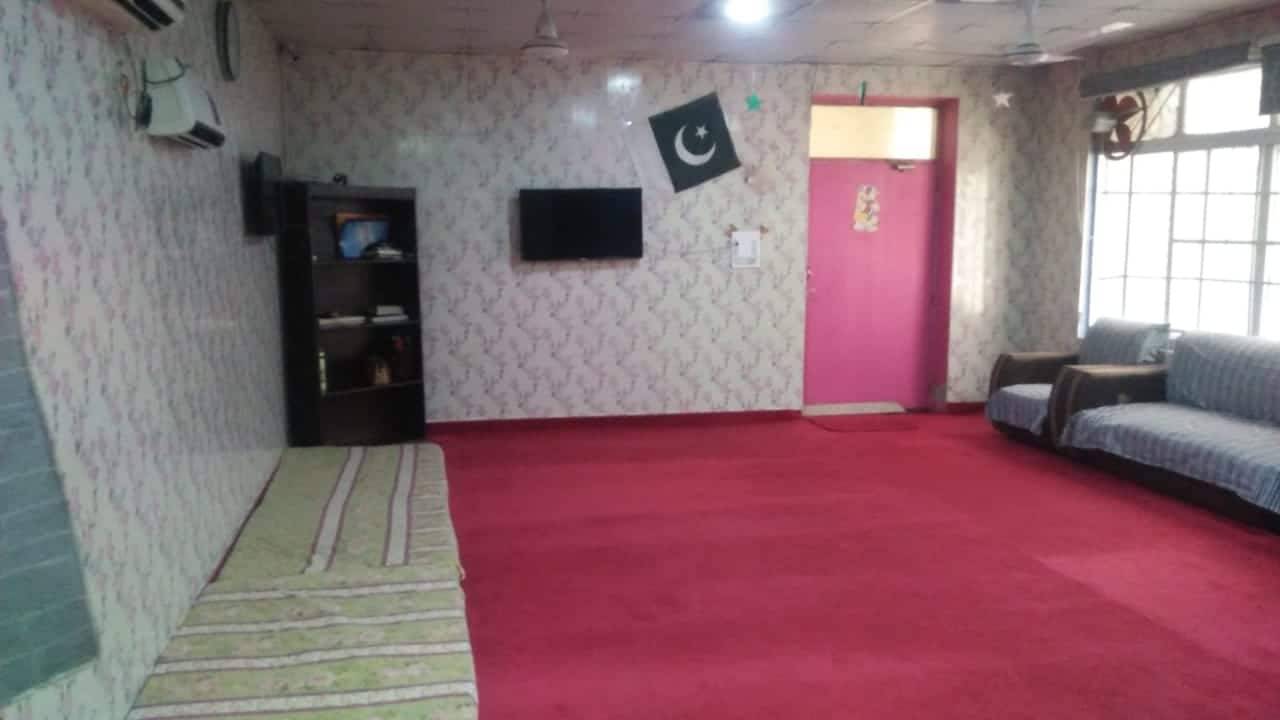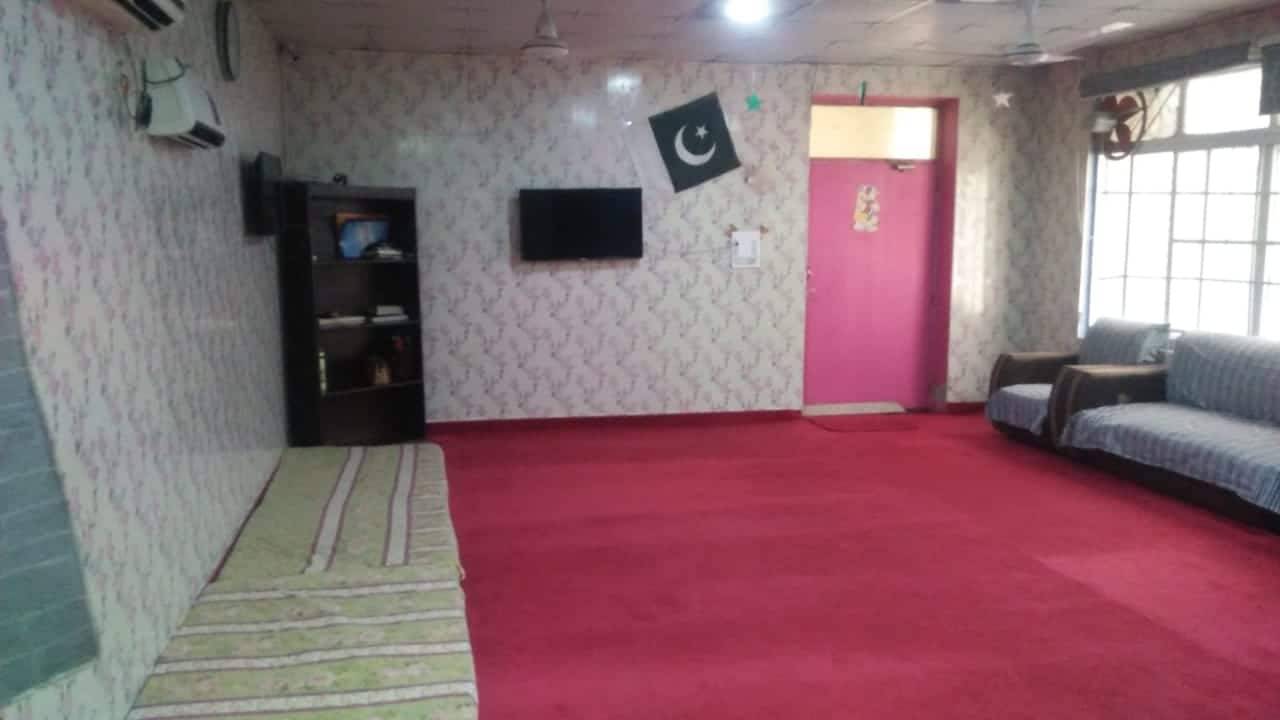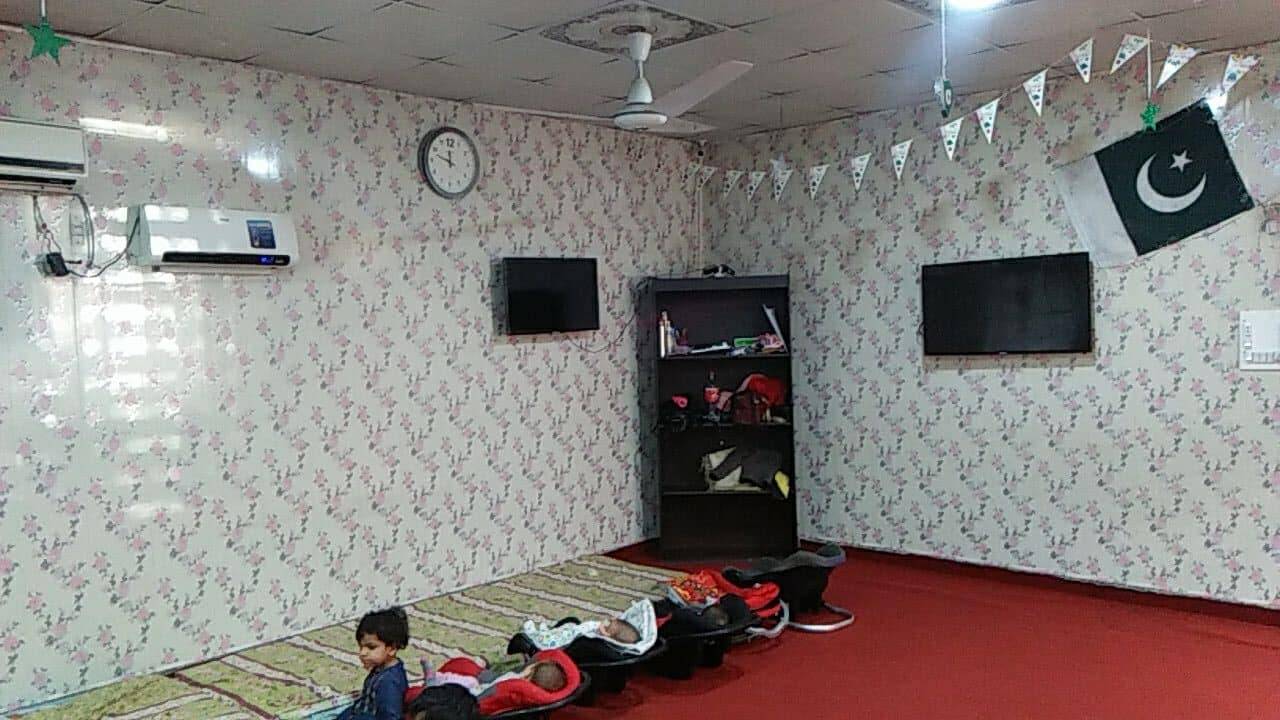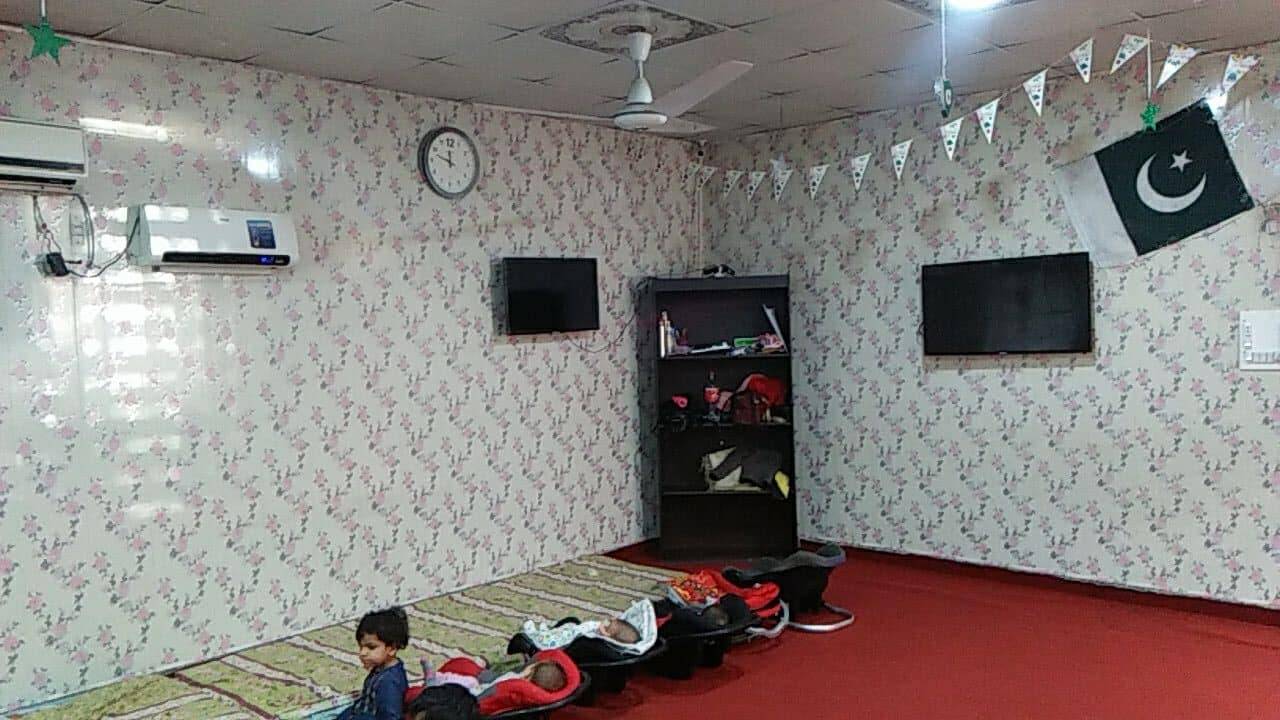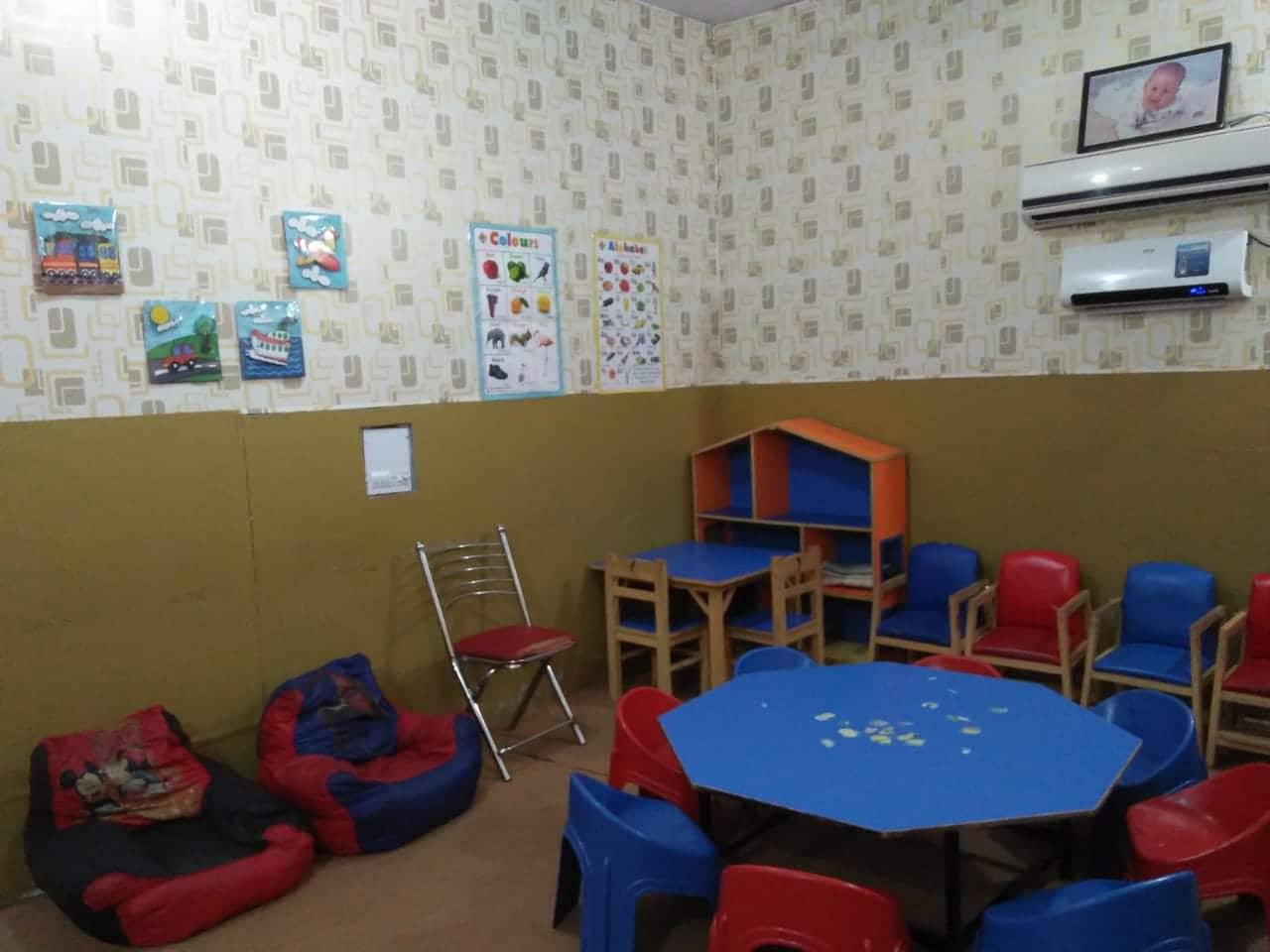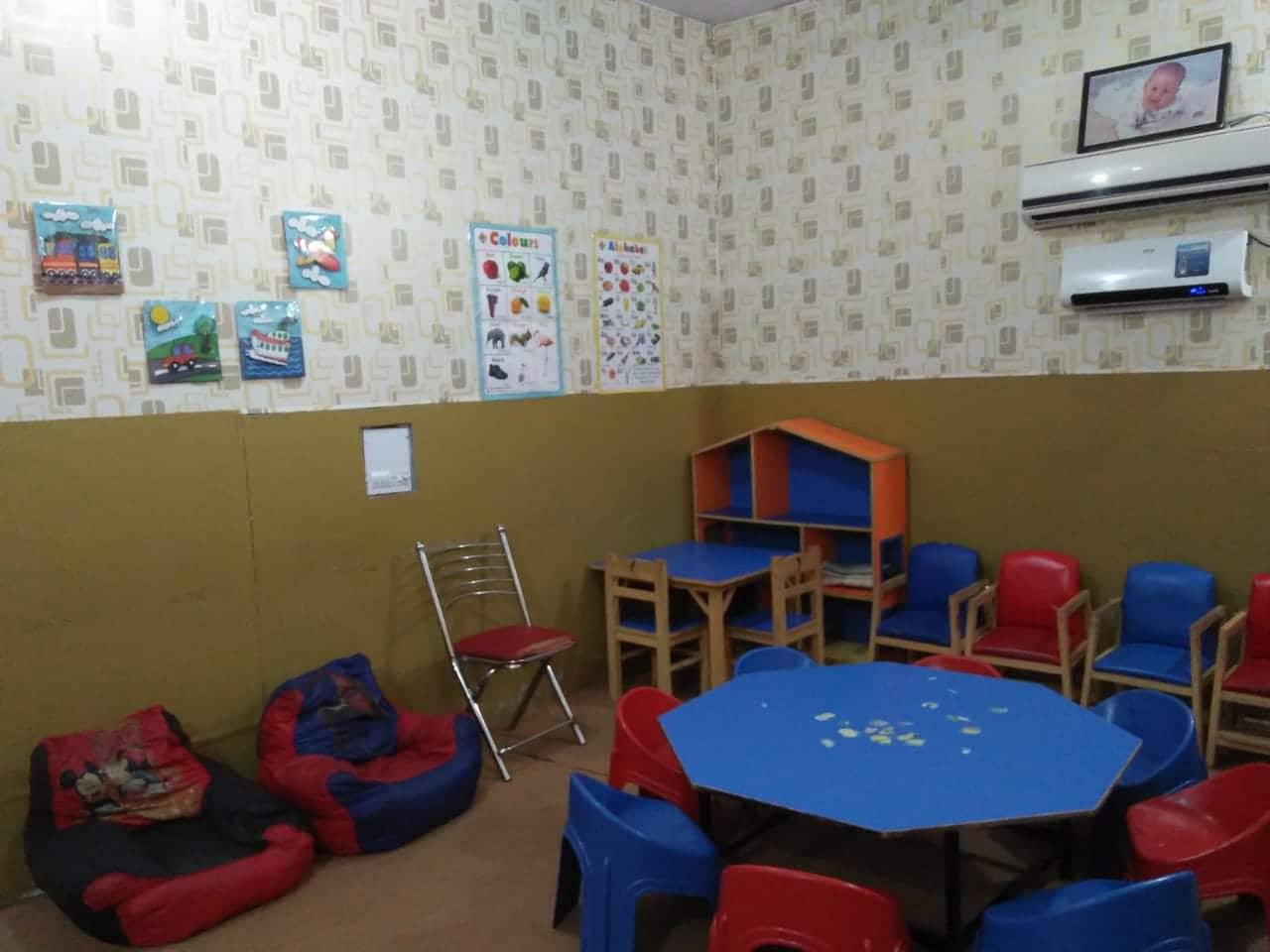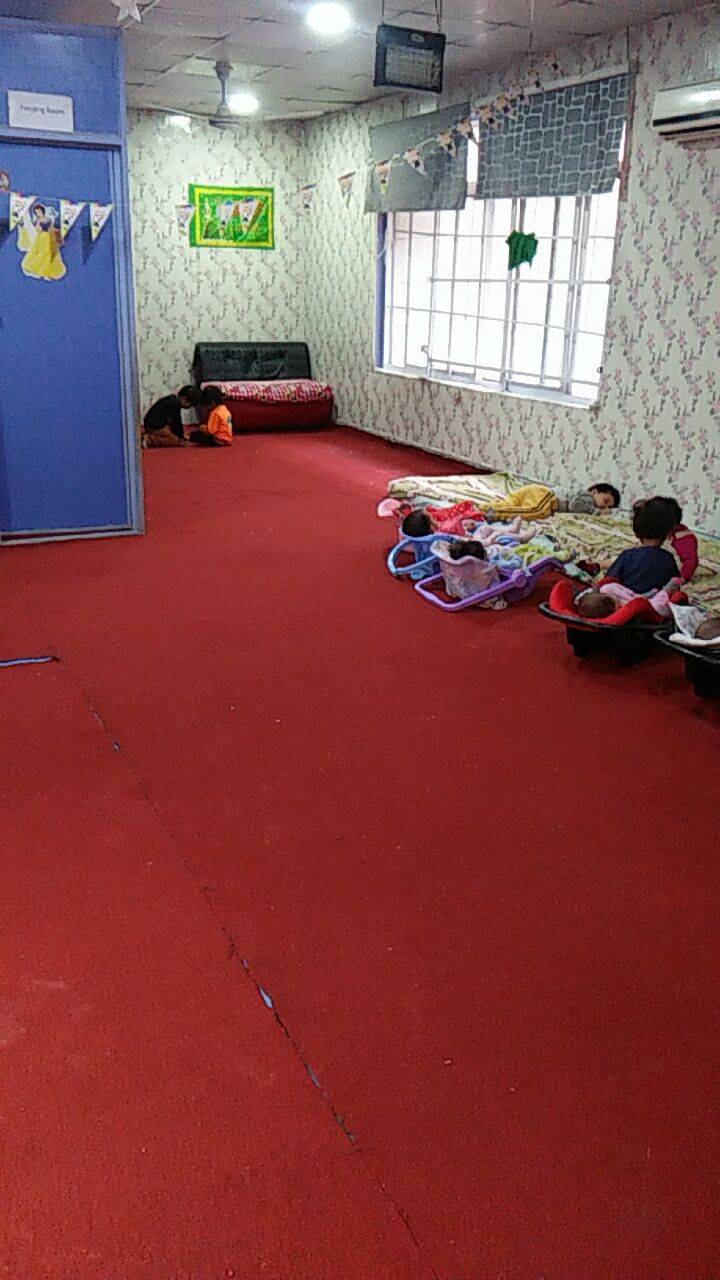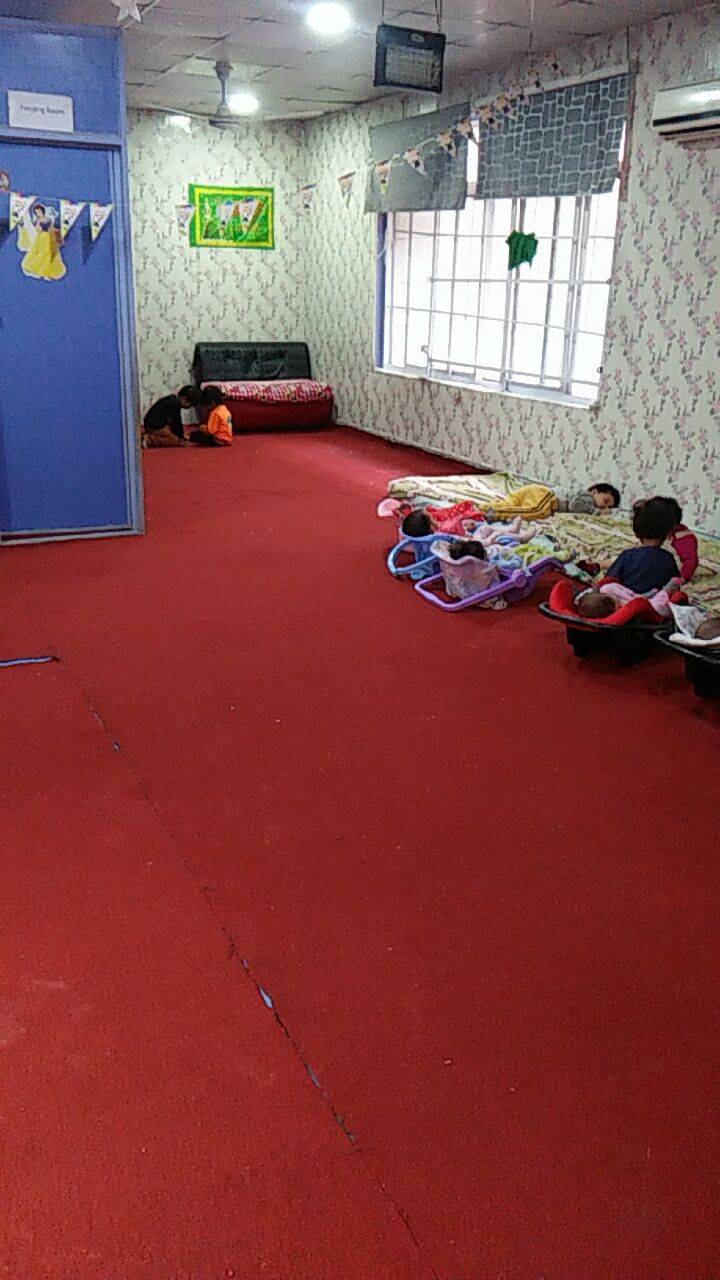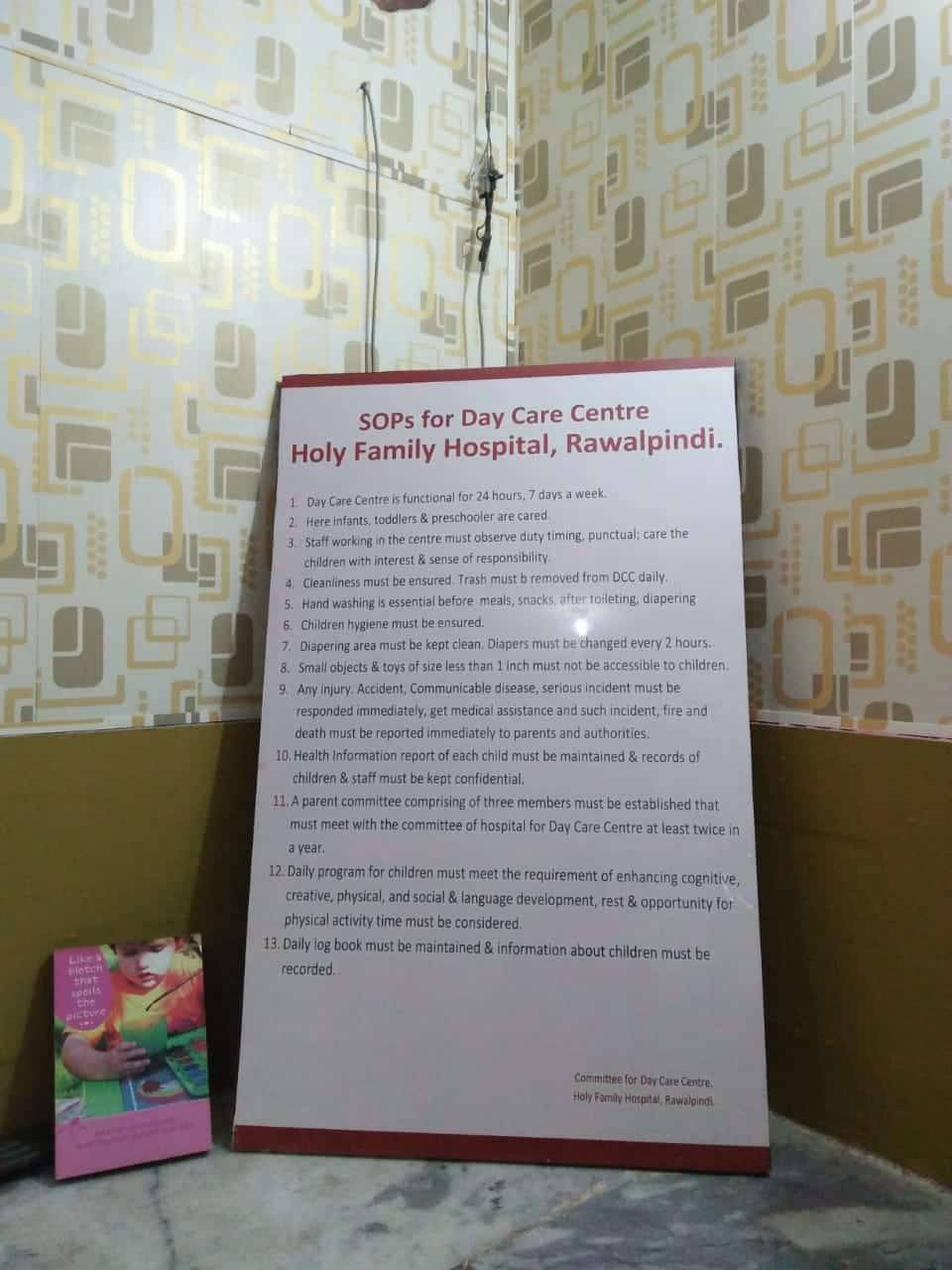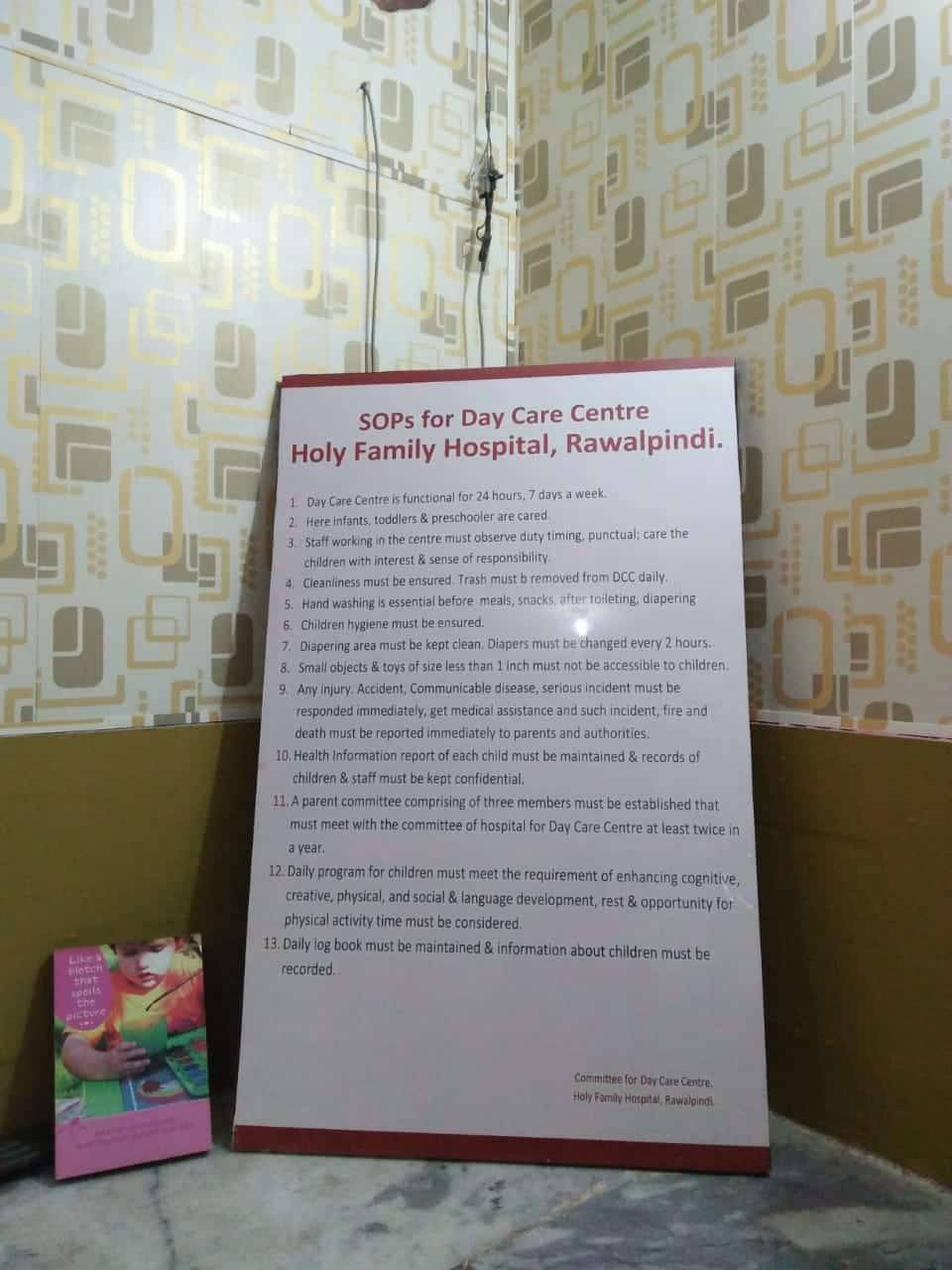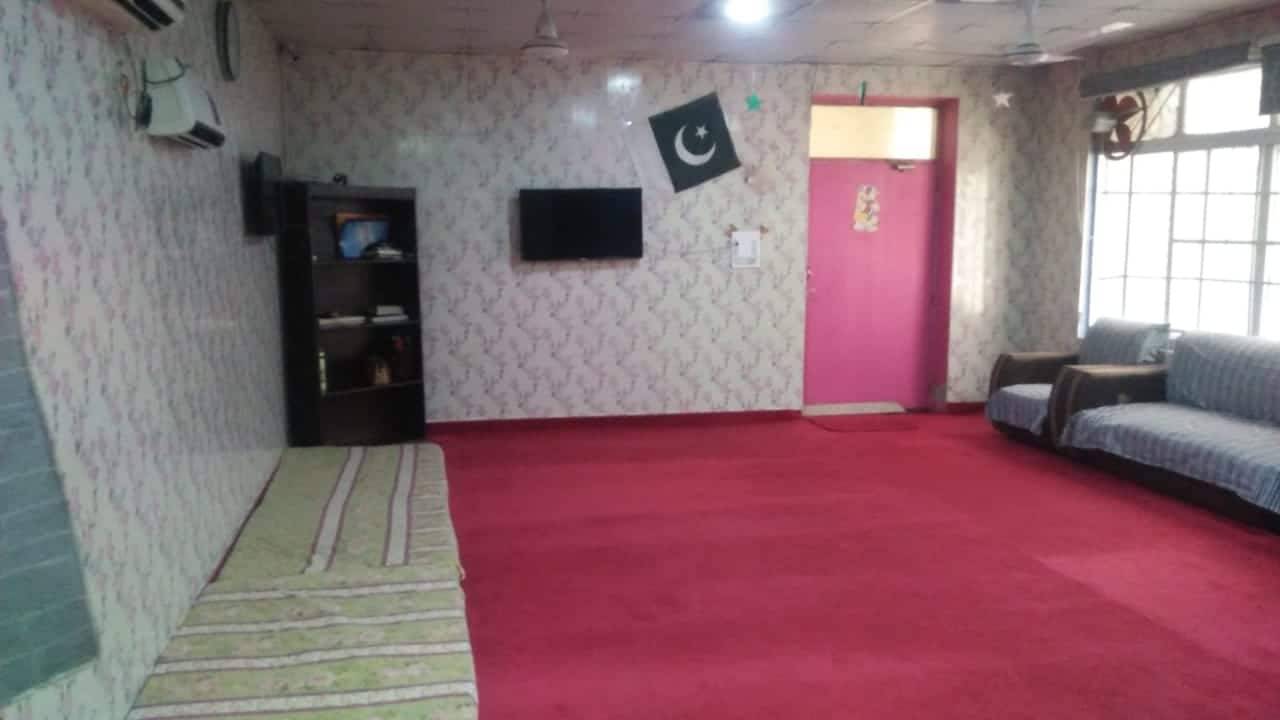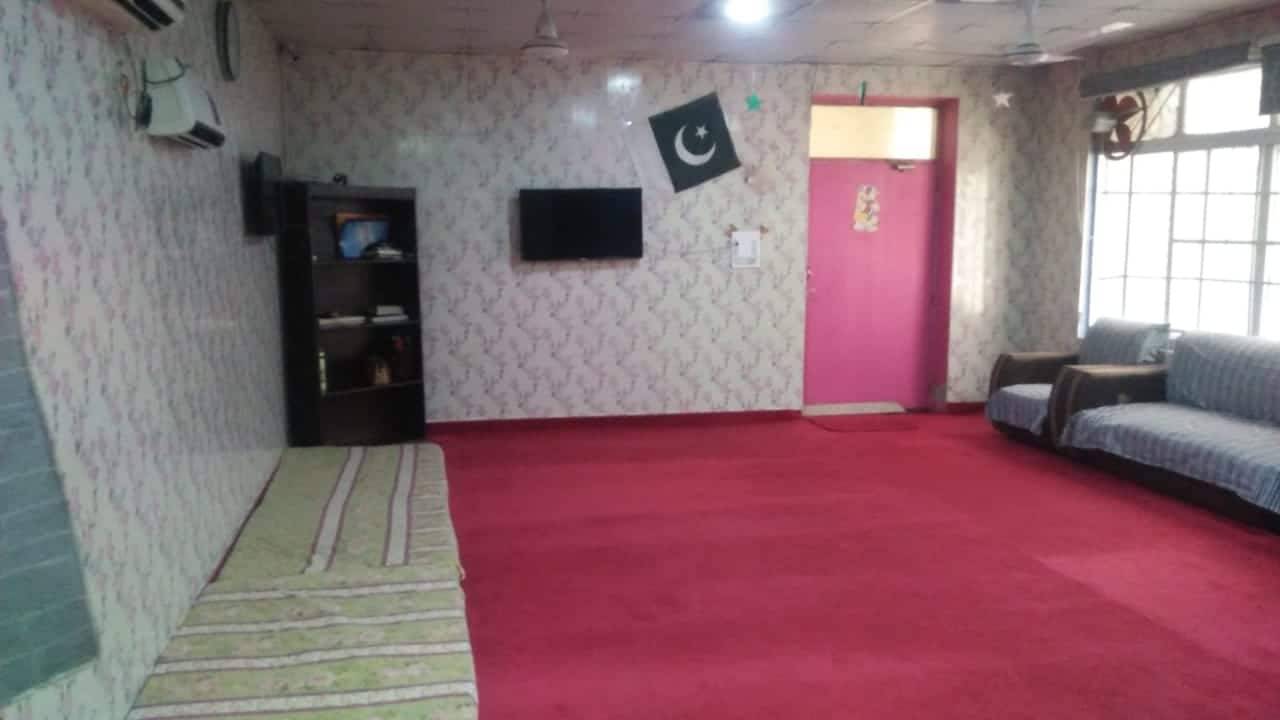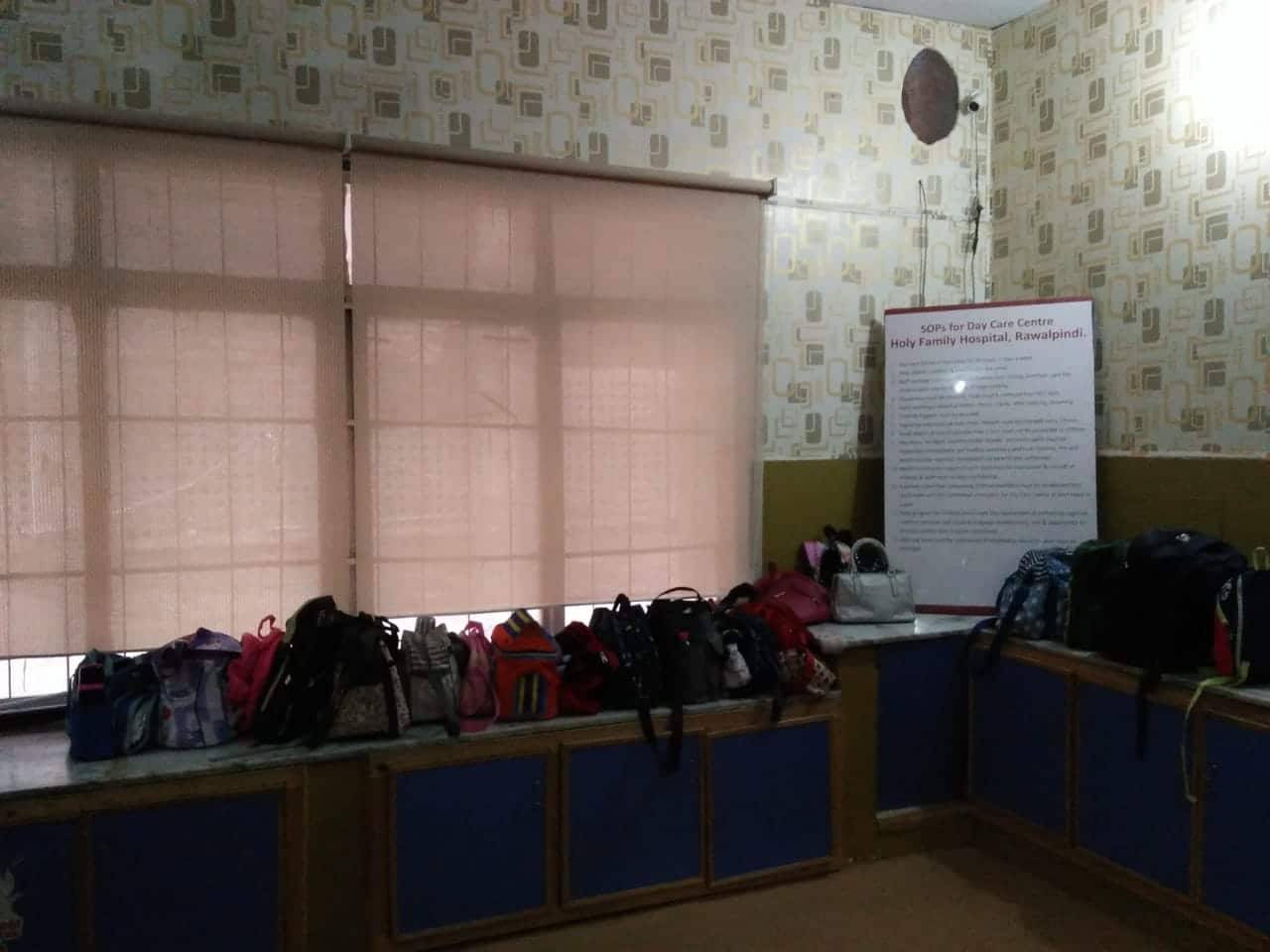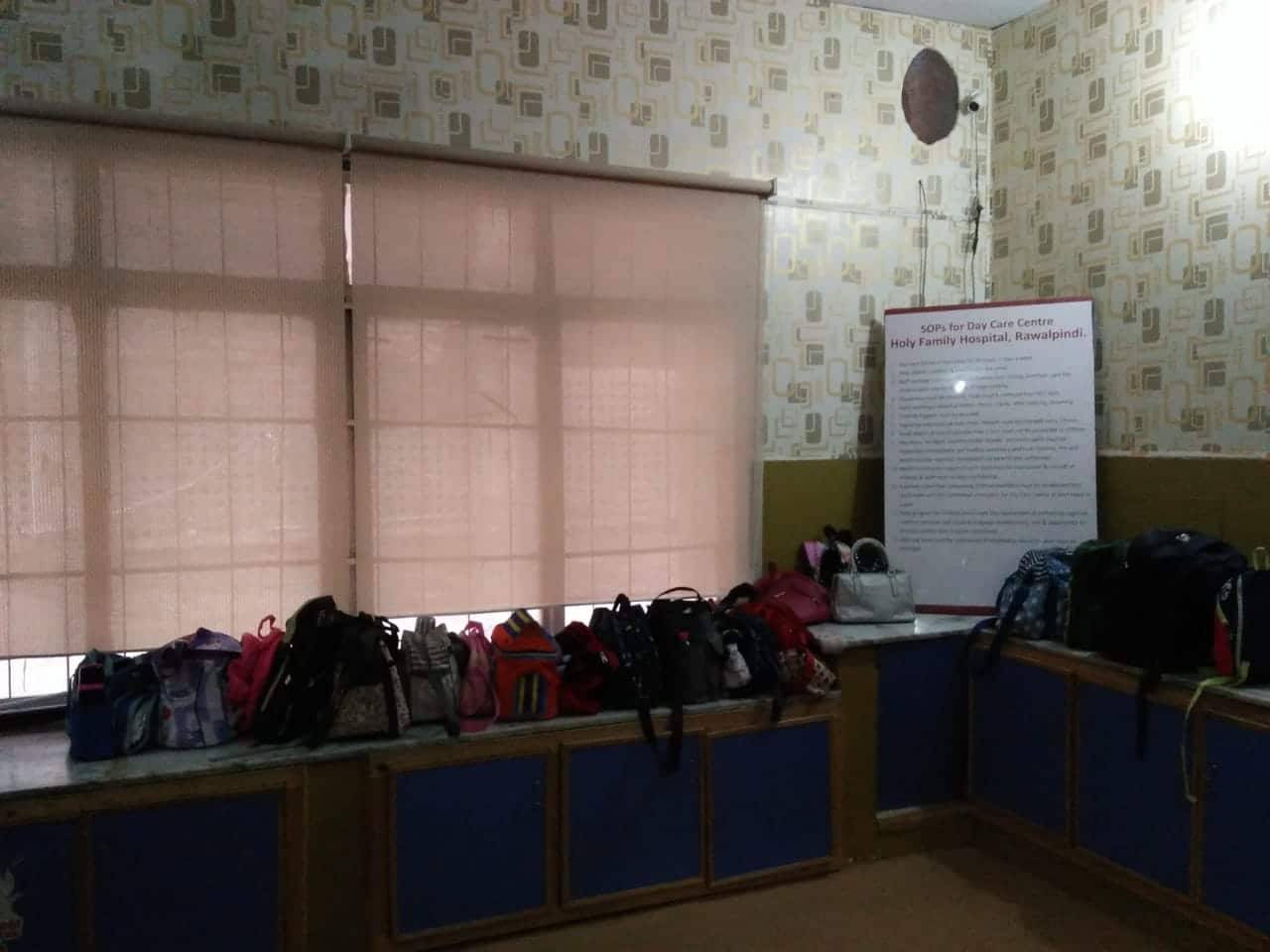 image-slider-with-thumbnail1.jpeg
image-slider-with-thumbnail7.jpeg
image-slider-with-thumbnail2.jpeg
image-slider-with-thumbnail3.jpeg
image-slider-with-thumbnail4.jpeg
image-slider-with-thumbnail5.jpeg
image-slider-with-thumbnail6.jpeg
image-slider-with-thumbnail7.jpeg
image-slider-with-thumbnail7.jpeg
image-slider-with-thumbnail7.jpeg
image-slider-with-thumbnail7.jpeg
image-slider-with-thumbnail7.jpeg
image-slider-with-thumbnail7.jpeg
image-slider-with-thumbnail7.jpeg