Rawalpindi Medical University is a public university located in Rawalpindi, Punjab, Pakistan. It is affiliated with three public sector teaching hospitals for undergraduate and postgraduate medical education & training.  It is also listed among the recognised universities and degree awarding institutions by the Higher Education Commission of Pakistan.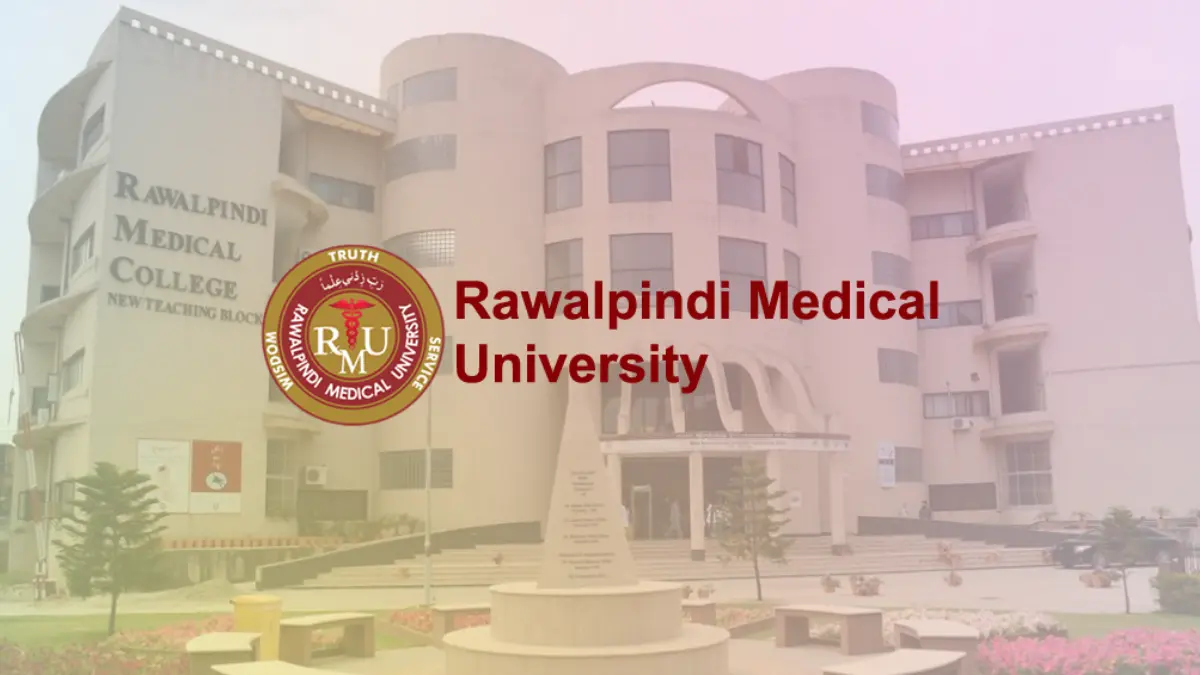 Campus: University has two main campuses, Tipu Road campus & Holy Family Hospital campus. Basic sciences classes are taught at Tipu Road campus and clinical sciences are taught at Holy Family Hospital campus.
Societies:
 There are various societies at the university, notably among them are; Rawalians Arts society, Rawalians sports society, Medicose Aid society, Rawalians literary society, Rawalians dramatic club, Rawalians student research society, Rawalian Adventure Club, Step Ahead Welfare Society & Islamic society, Recreational Activities Club.
Holy Family Hospital Rawalpindi
District Headquarter Hospital Rawalpindi
Benazir Bhutto Hospital Rawalpindi