Welcome To
DEPARTMENT OF OBSTETRICS & GYNAECOLOGY HFH
RMU
Obs/Gynae Unit-I is 115 bedded department in Holy Family Hospital, which is a tertiary
care teaching hospital attached to Rawalpindi Medical University. This department is
providing 24/7 clinical services, it is recognized for undergraduate and different
Postgraduate training programs like FCPS, MS, MRCOG and DGO.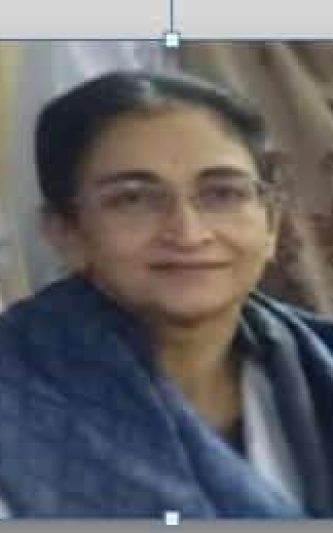 Prof Dr Lubna Ejaz Kahloon
Dean / HOD
DEPARTMENT OF OBSTETRICS & GYNAECOLOGY
Mission
We deliver evidence-based care in a safe and welcoming atmosphere that is characterized by cultural humility and diversity of care providers to obtain a healthy outcome for woman at various phases of her life including paediatric gynaecology, puberty, reproductive age and post menopausal stage. • To provide competency based medical education with a structured training program to prepare specialists in the discipline of obstetrics & gynecology who would be able to provide quality patient care comparable to international standards, actively pursue research, serve as professional role models & clinical leaders, continue self-directed learning, promote social justice by advocating for equitable health care.
OBSTETRICS & GYNAECOLOGY, UNIT I
Clinical Audit/Quality Improvement Projects
RESEARCH MODEL OF THE DEPARTMENT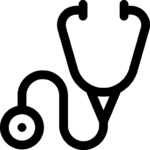 Disease Research projects
The idea of disease Project is based on patient care approach and its the holistic review ,which will encompass its prevalence, mode of presentation along with other demographic details, epidemiological review, interpretation of data , devise local guidelines based on audit, community awareness, innovation and grants for research .

Fellowship/ University Research Thesis
These are the projects which are required for completion of residency program/CPSP residents will write articles for completion of their college requirement

Research literature-based Academics
It consists of approaching the academic topics and comparing the standard practices with recent advancements

Clinical Audit/Quality Improvement Projects
Quality improvement projects focusing on improved patient care according to our own setup.
AlRadini F, Ahmad N, Kahloon LE, Javaid A, Al Zamil N. Measuring readiness for self-directed learning in medical undergraduates. Adv Med Educ Pract. 2022;13:449–55.
Ahmed KI, Ahmed S, Kahloon LE, Noureen H, Iftikhar T, Bilqees H. The Burnout amongst doctors of obstetrics and gynecology department during covid-19 pandemic. Journal of Rawalpindi Medical College. 2021;25(4):477–84
Kahloon LE. Trainees'perception of learning environment in public teaching hospitals of rawalpindi: a mixed methods study. Pakistan Armed Forces Medical Journal. 2018 Apr 1;68(2).
Participated as principal investigator from DHQ hospital, RWP in woman trail for use of Tranexamic acid for patients of Post-partum hemorrhage. Published in Lancet. Effect of early tranexamic acid administration on mortality, hysterectomy, and other morbidities in women with post-partum hemorrhage (WOMAN): an international, randomized, double-blind, placebo-controlled trial.
Noreen H, Syed S, Chaudhri R, Kahloon LE. A large unilocular mucinous cystadenoma in third trimester of pregnancy. J Coll Physicians Surg Pak .2011;21(7):426–8.
Bano N, Chaudhri R, Yasmeen L, Shafi F, Ejaz L. A study of maternal mortality in 8 principal hospitals in Pakistan in 2009. Int J Gynaecol Obstet .2011;114(3):255–9.
Arshad F, Ejaz L, Noreen H, Bano N, Syed S, Chaudhri R. Trans-Caesarean Insertion of Intrauterine Contraceptive Device. j.Soc.Obstet.Gyaecol.Pak .2014;4(2):73-8.
Chaudhri R. Bano N, Noreen H, Ejaz L. Providing Maternity Care in Rural Pakistan: A way forward. j.Soc.Obstet.Gyaecol.Pak.2013;3(3):150-7.
Noreen H, Bano N, Akhtar M, Ejaz L, Chaudhri R.Role of Labetalol in control of severe Hypertension in Pregnancy. j.Soc.Obstet.Gyaecol.Pak. 2012; 2(4):196-202.
Iftikhar T, Rizvi U, Ejaz L. Evaluation of causes of increasing cesarean section rate in tertiary care hospital. J Sheikh Zayed Medical College. 2010;1:1.
Comparison of effect of companionship during
labour in terms of duration of labour and mode
of delivery . RMU conference 2021
Amnion vaginoplasty in Primary amenorrhea : case
report RMU conference 2021