University Faculty Development Program (UFDP)
Rawalpindi Medical University is one of the most prominent medical universities in South Asia. This institute has developed immensely since its up progression on 5th May, 2017.
This University aims to offer an ideal learning environment. Rawalpindi Medical University has always been recognized as an exclusive spot in the public sector. It serves as an inspiring frontier for health care formulation and medical education; with the three allied hospitals bearing the burden of the city's health care needs, medical and paramedical along with undergraduate and  post-graduate training programs.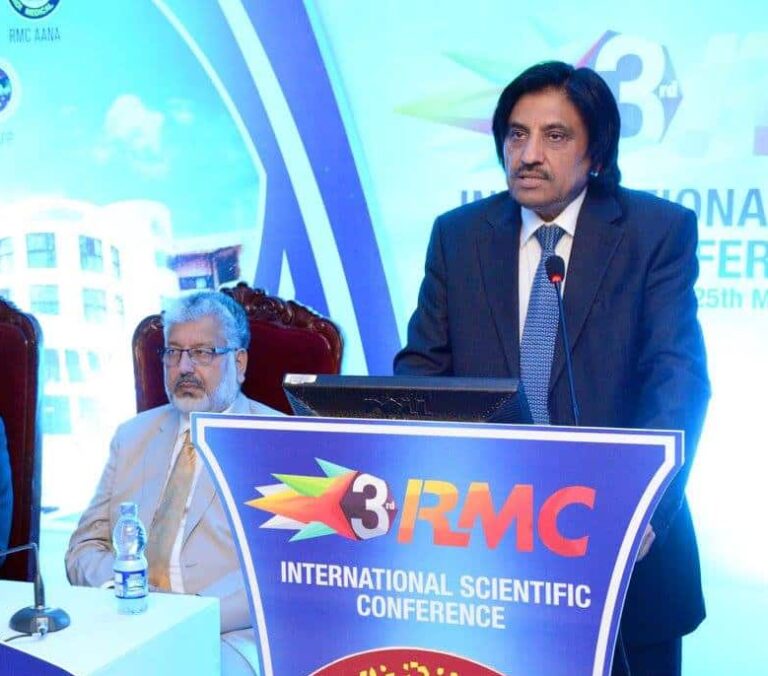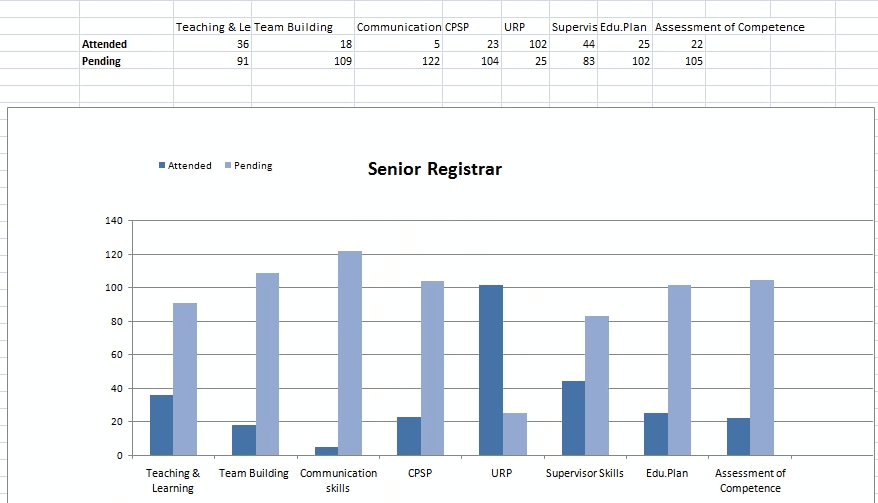 Participants Attended Workshop 2022
CAPACITY BUILDING OF RMU FACULTY AND RESIDENTS CALENDER 2022
Quality assurance of Postgraduate Program Evaluation
Dr Arsalan Manzoor
Dr Rabiya Khalid
Dr Uzma Hayat
Dr Sobhan Sarwar
Dr Sidra Hamid
Dr Sadia Chaudhry
Dr Hina Hanif
Professionalism in medical education
Quality assurance of Postgraduate Program Evaluation
Dr Arsalan Manzoor
Dr Rabiya Khalid
Dr Uzma Hayat
8th Mar Teaching and learning Dr Hina Hanif Dr Abeera Zareen UFDP Dr Sidra Hamid
Dr Hina Hanif
Dr Abeera Zareen
Leadership in medical education
Dr Sadia Khan
Dr Sobia Nawaz
Quality assurance of Postgraduate Program Evaluation
Dr Arsalan Manzoor
Dr Rabiya Khalid
Dr Rizwana Shahid
Dr Haitham Akash
Dr Mohammad Arshad
Dr Muhammad Kashif
Dr Azeem Rao
Dr Obaid Ur Rehman
Building & leading a team as an educational leader
Dr Sadia Chaudhry
Dr Hina Hanif
7-9th Jun Assessment of competence Dr Arsalan Manzoor Dr Maria Waqas Dr Imtiaz Ahmad Shakir UFDP Dr Sidra Hamid
Dr Arsalan Manzoor
Dr Maria Waqas
Dr Imtiaz Ahmad Shakir
Educational planning and evaluation
Dr Usman Qureshi
Dr Ahmed Hassan
Basic Research methodology, Biostatistics and medical writing
Dr Lubna Meraj
Dr Khaula Noreen
Dr Azeem Rao
Dr Obaid Ur Rehman
Dr Arsalan Manzoor
Dr Maria Waqas
Dr Imtiaz Ahmad Shakir
Educational planning and evaluation
Dr Usman Qureshi
Dr Ahmed Hassan
Quality assurance of Postgraduate Program Evaluation
Dr Arsalan Manzoor
Dr Rabiya Khalid
Dr Rizwana Shahid
Professionalism in medical education
Leadership in medical education
Dr Arsalan Manzoor
Dr Gohar Rashid
Dr Sadia Chaudhry
Dr Hina Hanif
Dr Azeem Rao
Dr Haitham Akash
Professionalism in medical education
Dr Azeem Rao
Dr Obaid Ur Rehman
Curriculum planning and development
Dr Sajid Rashid
Dr Sidra Hamid
Dr Arsalan Manzoor
Dr Maria Waqas
Dr Imtiaz Ahmad Shakir
Educational planning and evaluation
Dr Usman Qureshi
Dr Ahmed Hassan
Basic Research methodology, Biostatistics and medical writing
Dr Lubna Meraj
Dr Khaula Noreen
Quality assurance of Postgraduate Program Evaluation
Dr Arsalan Manzoor
Dr Rabiya Khalid
Dr Rizwana Shahid
Dr Azeem Rao
Dr Obaid Ur Rehman
Leadership in medical education
Dr Arsalan Manzoor
Dr Gohar Rashid
Dr Sadia Chaudhry
Dr Hina Hanif
Dr Muhammad Kashif
Dr Muhammad Arshad
Dr Haitham Akash
Curriculum planning and development
Dr Sajid Rashid
Dr Sidra Hamid
Dr Arsalan Manzoor
Dr Maria Waqas
Dr Imtiaz Ahmad Shakir
Educational planning and evaluation
Dr Usman Qureshi
Dr Ahmed Hassan
Quality assurance of Postgraduate Program Evaluation
Dr Arsalan Manzoor
Dr Rabiya Khalid
Dr Rizwana Shahid
Advanced Research Workshop 2022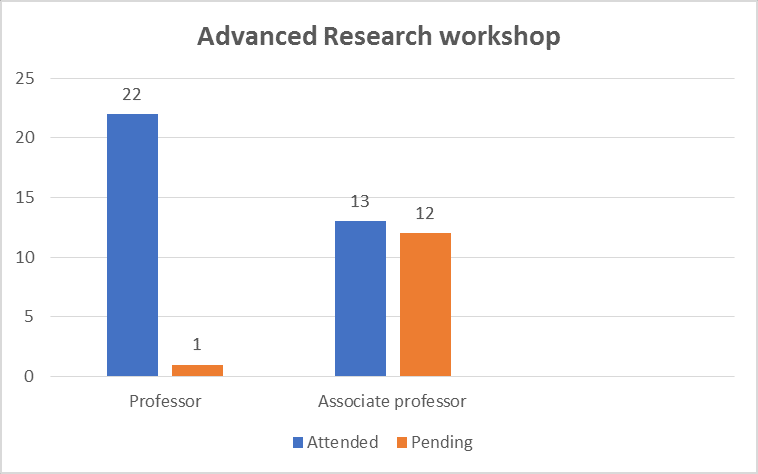 CAPACITY BUILDING OF RMU FACULTY AND RESIDENTS CALENDER 2023
Educational planning and evaluation
Dr Usman Qureshi
Dr Ahmad Hassan
Quality Assurance of Postgraduate Program Evalution(URP)
Dr Arsalan Manzoor
Dr Rabiya Khalid
Dr Rizwana Shahid

Dr Sadia Khan
Dr Sobia Nawaz
Dr Arsalan Manzoor
Dr Maria Waqas
Dr Imtiaz Ahmad Shakir
Teaching & Learning in medical education
Dr Sadia Chaudhry
Dr Hina Hanif
Professionalism in medical education
Curriculum planning & Development
Dr Sadia Chaudhry
Dr. Rizwana Shahid
Educational planning and evaluation
Dr Usman Qureshi
Dr Ahmad Hassan
Dr Sadia Khan
Dr Sobia Nawaz
Teaching & Learning in medical education
Dr Sadia Chaudhry Dr Hina Hanif
Dr Arsalan Manzoor
Dr Maria Waqas
Dr Imtiaz Ahmad Shakir
Quality Assurance of Postgraduate Program Evalution(URP)
Dr Arsalan Manzoor
Dr Rabiya Khalid
Dr Rizwana Shahid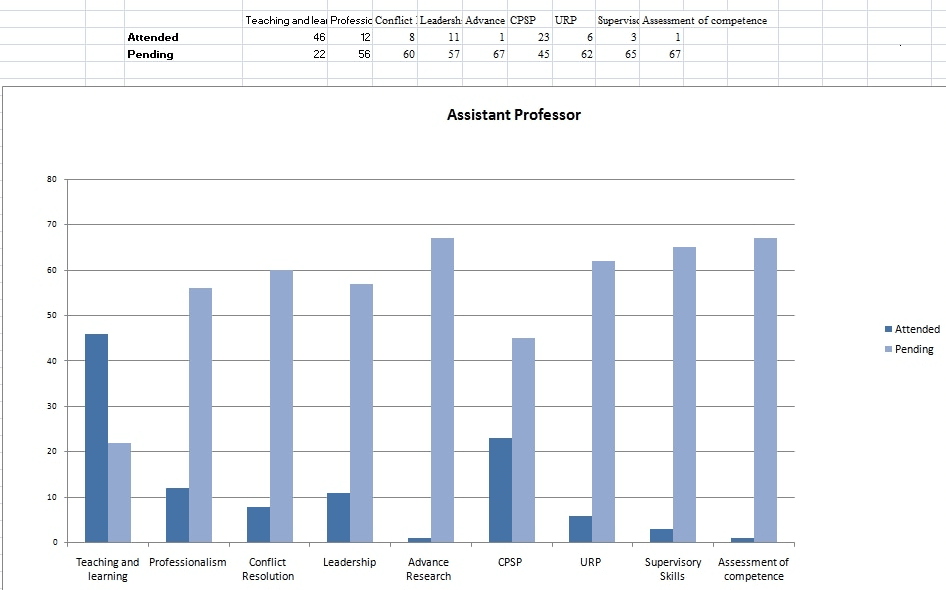 Participants Attended Workshop Sep-Aug 2022