26 th Nov RCEM preside Andrian Boyle RCEFP Certificate Ceremony in RMU
President Royal college Emergency Medicine Prof Adrian Boyle visited RMU for 2 days ,RMU is only University started Emergency Foundation Program since 2019 . President along with VIce Chancellor awarding Degrees to successful candidates in RMU
Block -2 examination of first year MBBS of Anatomy Physiology and Biochemistry in progress at main campus Rawalpindi Medical University. 28th November 2022 Prof.Samia
Inauguration ceremony of Emergency Surgical Theatre in Holy Family Hospital
*Annual Program Review Panel Meeting (APRP), Medicine and allied BBH:* Alhamdulilah RMU is the first ever public university who has introduced a robust system for the active monitoring of the Postgraduate training. In this context, Vice Chancellor, RMU chaired the meeting arranged by the UTMC, QEC and Research unit at BBH library for discussion of Medicine and Allied hospital.
Conducting interviews at TB Sanatorium Murree as member of Special Selection board along with MS TB Sanatorium Murree, Assistant Commissioner Murree, Director Finance Rawal institute of Cardiology Rawalpindi and Consultant pulmonologist of TB Sanatorium Murree. The five days activity.
Inauguration of PhD Program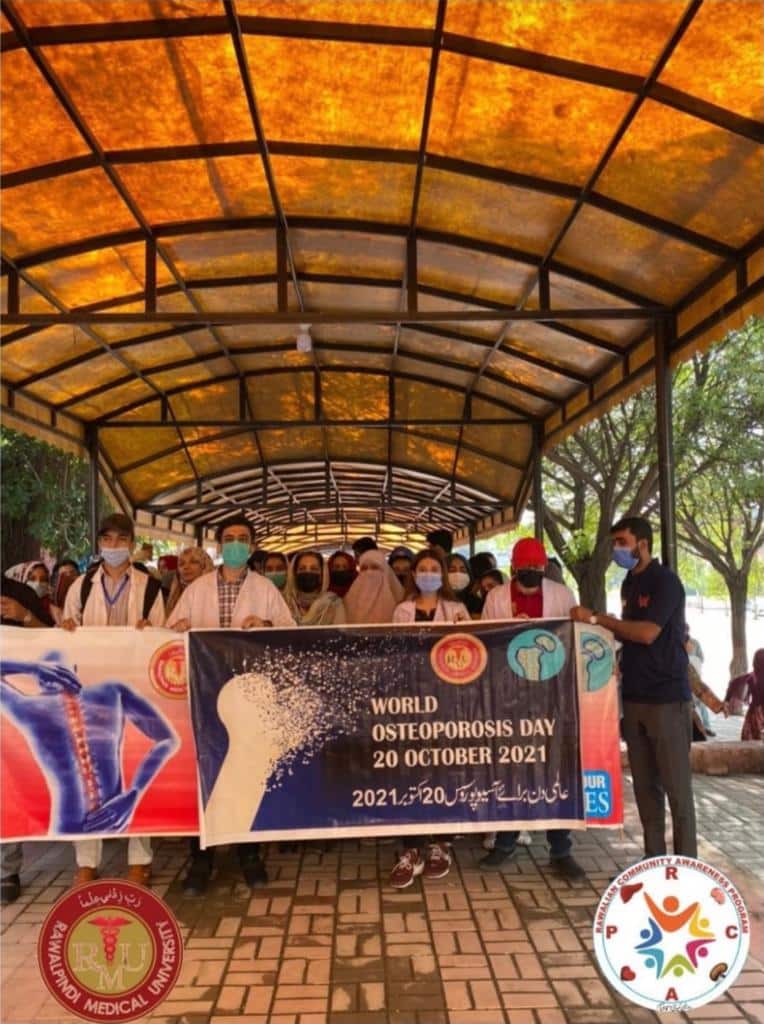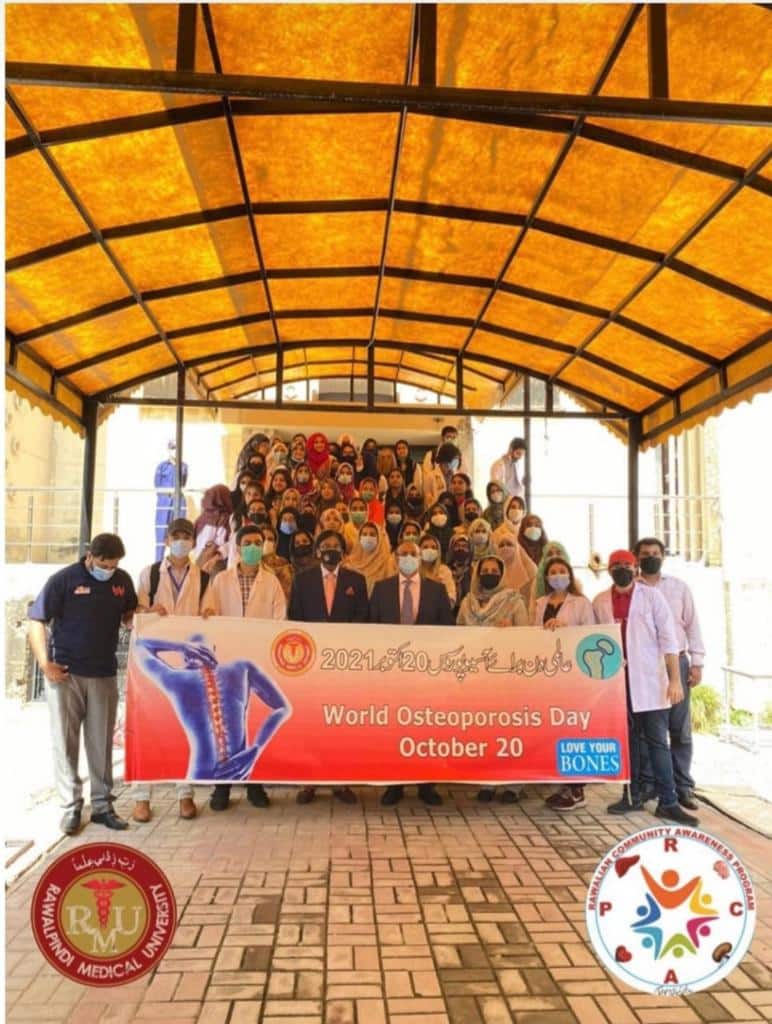 Inauguration of Research Cell in RMU &Vision 2021
2nd RMU Faculty Research Conference 2020
Prof Muhammad Umar for starting this global e learning. It was a very good and high class presentation by Prof David. Congratulations to whole team Prof Jahangir Sarwar , Dr Javairia , Dr. Ahmed Hasan and whole team. It is a great to see 13 universities on one platform.
Breast Cancer Awareness Seminar (31st Oct 2020)
Date

Time

Title

Venue

Facilitator

Director

Co-Director

Specialty

23-11-2021

09:00am to 12:00pm

Sepsis Management

MU-I HFH

Dr. Asim Ijaz Uk

Prof. Muhammad Khurram

Dr. Saima Ambreen

Dr. Muhammad Arif

Dr. Madiha

MU-I HFH

MU-II HFH

23-11-2021

12:00pm to 2:00pm

Management

Of unconscious Patient Emergency Medicine

MU-I HFH

Dr. Asim Ijaz Uk

Prof. Muhammad Khurram

Dr. Saima Ambreen

Dr. Muhammad Arif

Dr. Madiha

MU-I HFH

MU-II HFH

24-11-2021

09::00am to 02:00pm

Master class on pediatric trauma and sepsis management

Conference Room SU-I HFH

Dr. Asim Ijaz

Prof.Jahangir Sarwar Khan

Dr. Usman Qureshi

Dr. Gohar Rasheed

Dr. Sehrish Siddique

Dr. Aimen Malik

SU-I HFH

26-11-2021

09::00am to 02:00pm

Symposium

Training in trauma

Conference Room SU-I HFH

Dr. Salman Khan

Prof.Jahangir Sarwar Khan

Dr. Usman Qureshi

Dr. Gohar Rasheed

Dr. Sehrish Siddique

Dr. Aimen Malik

SU-I HFH

27-11-2021

08:00am to 02:00pm

Essential Leadership skills for faculty of medicine

Deans Meeting Hall Main Campus RMU,

Dr. Arsalan Manzoor

Dr. Sidra Hamid

Prof. Rai Muhammad Asghar

Prof. Shagufta Sial

Prof. Tehzeeb ul Hassan

Dr. Arsalan Manzoor

Dr. Sidra Hamid

Basic Sciences DME

01-12-2021

09:00am to 12:00pm

Learning the Basic of Pediatric Neuroradiology

Pediatric

BBH

Dr. Hina Hanif

Prof. Rai Muhammad Asghar

 

Dr. Mudassir Sharif

Pead's BBH

03-12-2021

8:00am to 2:00pm

Cardiac Life Support

Skill Lab NTB

Prof. Jawad Zaheer

Dr. Arshad Shahani

Prof. Rai Muhammad Asghar

Prof. Jahangir Sarwar Khan

Dr. Rizwana Shahid

Department Medical Education

04-12-2021

9:00am to 01:00 pm

Safe C-Section

Academic Corridor

GU-I HFH

DR. Farhat Arshad

Dr. Humaira Bilqis

Dr Saima Khan

Prof Lubna Ejaz Khalon

Dr. Humaira Bilqis

 

GU-I HFH

4-12-2021

10:00am to 12:00pm

Knowledge & practice for foot-care in diabetics

Conference Room MU-DHQ

Dr. Zahid Miyan

Dr. Shahzad Manzoor

 

Dr. Lubna Meraj

MU-DHQ

04-12-2021

9:00am to 10:30 am

A Clinic Conundrum: How to Assess and diagnose complex ADHD

Conference Room IOP, BBH

Dr.  Muhammad Zeeshan

Prof.Asad Tamiz ud Din

Dr. Qurrat ul Ain

Institute of psychiatry

04-12-2021

8:00am to 2:00pm

Cardiac Life Support

Skill Lab NTB

Prof. Shagufta Sial

Dr. Rizwana Shahid

Dr. Uzma Hayat

Prof. Rai Muhammad Asghar

Prof. Jahangir Sarwar Khan

Dr. Rizwana Shahid

Department Medical Education

6-12-2021

8:00am to 2:00pm

How to take LGIS effective

Deans Meeting Hall Main Campus RMU,

Dr. Arsalan Manzoor

Dr. Sidra Hamid

Prof. Rai Muhammad Asghar

Prof. Tehzeeb ul Hassan

Prof. Samia Sarwar

 

Dr. Arsalan Manzoor

Dr. Sidra Hamid

Basic Sciences DME

6-12-2021

09:00am to 2:00pm

Approach to a patient with joint pain

MU-II HFH

Dr. Muhammad Salman Mushtaq

Dr. Muhammad Khurram

Dr. Najia Mehmood

Dr. Nida Anjum

MU-II

07-12-2021

10:00am to 1:00pm

Pediatric Mechanical Ventilation

Conference Room pediatric Ward DHQ

Dr. Atta Ullah

Dr. Nazia Bibi

Dr. Aziz Batool

Prof. Rai Muhammad Asghar

Dr. Israr Liaqat

Dr. Javeria zain

Pead's- DHQ

7-12-2021

8:00am to 2:00pm

Exploring the spoken and Unspoken "Communication"

Deans Meeting Hall Main Campus RMU,

Dr. Abdus Sammad

Dr. Fauzia Sammad

Dr. Sadia Ch

Prof. Rai Muhammad Asghar

Prof. Shagufta Sial

Dr. Tehmina Qamar

Dr. Sadia Ch

Dr. Murraf Hussain

Dr. Ifra Saeed

Dr. Ayesha Yousaf

Dr. Shumyla Hamid

ENT DHQ Hospital Basic Sciences DME

 

7-12-2021

8:00am to 2:00pm

Medical Writing

Pro-Vice Chancellor Office Main Campus

Prof. Shagufta Sial

Dr. Rizwana Shahid

Dr. Uzma Hayat

 

Prof. Rai Muhammad Asghar

Prof. Jahangir Sarwar Khan

Dr. Rizwana Shahid

 

Department Medical Education

7-12-2021

9:00am to 12:00pm

Role of ultrasound in prenatal diagnosis

Academic corridor

GU-I HFH

Dr. Iqbal Ahmed Malik

Prof.Lubna Ejaz

Dr. Sadia Waheed

Dr. Farah Deeba

GU-I HFH

08-12-2021

08:00am to 02:30pm

Workshop on upper aerodigestive tract endoscopy in ENT

ENT-DHQ

Prof. Musharraf Baig

Dr. Sadia Ch

Dr. Asher Alamgir

ENT-DHQ

08-12-2021

9:00am to 11:30 am

Assessing a child with Autism: a hands-on skills training

Conference Room IOP, BBH

Dr. Alia Akhtar

Prof.Asad Tamiz ud Din

Dr. Zarmain Umar

Institute of psychiatry

8-12-2021

8:00am to 2:00pm

Medical Leaders or Master What do we need?

Deans Meeting Hall Main Campus RMU,

Dr. Abdus Sammad

Dr. Fauzia Sammad

Dr. Sadia Ch

Prof. Rai Muhammad Asghar

Prof. Shagufta Sial

Dr. Sadia Ch

Dr. Sidra Hamid

Dr. Murraf Hussain

Dr. Tehmina Qamar

Dr. Shumyla Hamid

 

 

ENT DHQ Hospital Basic Sciences DME

8-12-2021

8:00am to 2:00pm

Medical Writing

Pro-Vice Chancellor Office Main Campus

Prof. Shagufta Sial

Dr. Rizwana Shahid

Dr. Uzma Hayat

Prof. Rai Muhammad Asghar

Prof. Shagufta Sial

Dr. Sadia Ch

Dr. Sidra Hamid

Dr. Rizwana Shahid

 

Department Medical Education

09-12-2021

8:00am to 2:00pm

MCQ construction and Common pitfalls

Skill lab GU-BBH

Prof. Lubna Ejaz Khalon

Prof. Shazia Syed

Dr. Humeria Noreen

Dr. Ismat Batool

 

Prof. Lubna Ejaz Khalon

Prof. Shazia Syed

 

Dr. Humira Noreen

Dr. Ismat Batool

GU-BBH

09-12-2021

9:00am to 12:00pm

Research Grant & Research Proposal Writing

Deans Hall Main Campus RMU

Dr. Saba Bashir

Prof. Wafa Umer

Dr. Kashif Rauf Makhdoom

Post Graduate Main Campus RMU

09-12-2021

9:00am to 12:00pm

Antibiotic in Covid-19

MU-I HFH

Dr. Hassan Butt

Prof. Muhammad Khurram

 

Dr. Saima Ambreen

MU-I HFH

MU-II HFH

09-12-2021

8:00am to 2:00pm

Master Class Research and Pandemic

MU-I HFH

Dr. Hassan Butt

Prof. Muhammad Umar

Prof. Muhammad Khurram

Dr. Saima Ambreen

MU-I HFH

10-12-2021

9:00 am to

12:00pm

Workshop on primary trauma care

Library Hall BBH

Prof. Azam Yusuf

Prof Asif Zafar Malik

Prof. Naeem Zia

Dr. Anis Ahmed

SU-I BBH

11-12-2021

08:30am to 2:00pm

Professionalism in HCQM

Pro Vice Chancellor Office

Prof. Shahzad Ali khan

Dr. Azeem Rao

Prof. Rai Muhammad Asghar

Dr. Rabia Khalid

QEC

11-12-2021

9:00 am to 12:00pm

Hands On Workshop on Coloscopy

Academic corridor

GU-I HFH

Prof. Lubna Ejaz

Prpf. Shagufta Sial Saeed

Prof. Tahira Batool

Prof. Lubna Ejaz

Dr. Sadia Khan

Dr. Humaira Bilqis

GU -I HFH

11-12-2021

09::00am to 02:00pm

Master Class non-technical skills for surgical excellence

Conference Room SU-I HFH

Col.Shahid Nafees

Prof.Jahangir Sarwar Khan

 

Dr. Usman Qureshi

Dr. Gohar Rasheed

 

SU-I HFH

11-12-2021

9:00 am to 12:00pm

A master class on required role off first level contact health providers in timely identifying disease outbreaks: well predicted phenomenon

DME Hall NTB

Dr. Mumtaz Ali Khan

Prof. Syed Arshad Sabir

Dr Sadia Khan

Dr. Nargis Zaidi

Community Medicine

11-12-2021

9:00 am to

12:00pm

Workshop on primary trauma care

Library Hall BBH

Prof. Azam Yusuf

Prof Asif Zafar Malik

Prof. Naeem Zia

Dr. Anis Ahmed

SU-I BBH

11-12-2021

9:00 am to

12:00pm

Instrumental delivery:

A dying art

Conference

Room

Prof. Fehmida Shaheen

Prof. Nabeela Waheed

Dr. Khansa Iqbal

Dr. Maliha Sadaf

GU-II, HFH

13-12-2021

9:00 am to

12:00pm

Basic Cardiac life Support

Conference room, Anesthesia HFH

Dr. Jawad Zaheer

Dr. Jawad Zaheer

Dr. Arshad Shani

Dr. Usman Qureshi

Anesthesia HFH

13-12-2021

9:00 am to

12:00pm

Workshop     p on prenatal Diagnosis and CVS

Academic Corridor GU -I HFH

Dr Saima khan

Prof. Lubna Ejaz

Dr. Sadia Khan

Dr. Humaira Bilqis

Dr. Saima khan

GU -I HFH

13-12-2021

9:00 am to

1:00pm

Achieving Standard Milestones in Revascularization Therapy of Acutes Stroke IN Our Region

Conference Room

Dr Asim Javed

Prof. Fazal ur Rehman

Dr Abdus Salam Azad

MU-I BBH

13-12-2021

8:00am to 2:00pm

Professionalism

Deans Meeting Hall Main Campus RMU,

Dr. Madeeha

Dr. Neelofar Shaheen

Dr. Sadia Ch

Dr. Sidra Hamid

Prof. Shagufta Sial

Prof. Samia Sarwar

Dr. Sadia Ch

Dr. Sidra Hamid

 

Dr. Tehmina Qamar

Dr. Ifra Saeed

Dr. Ayesha Yousaf

 

ENT DHQ Hospital Basic Sciences DME

13-12-2021

08:00am to 02:00pm

ECG Basis for Anesthetist

Main OT DHQ

Dr. Hafsa Shahid Malik

Dr. Ayesha Mansoor

Prof.Jawad Zaheer

Dr. Ayesha Mansoor

Anesthesia-DHQ

13-12-2021

08:30am to 02:00pm

Master class on management of thyroid diseases

SU-II HFH

Prof. Asif Zafar Malik

Brig.Muhammad Idrees Anwar

Dr. Qasim Ali

Dr. Amna

Dr. Asad

SU-II HFH

13-12-2021

09:00am to 12:00pm

Instrumental Delivery: A Dying art

GU-II HFH Conference Room

Dr. Shama Bashir

Dr. Amna Abbasi

Dr. Saba Yousaf

Prof. Nabeela Waheed

Dr. Maliha Sadaf

Dr. Khansa Iqbal

GU-II HFH

13-12-2021

09:00am to 2:00pm

Synopsis writing and Medical Ethics

Pro Vice Chancellor Office

prof. Shagufta Sial Saeed

Dr. Naseer Ahmed Khan

Dr. Rizwana Shahid 

Prof. Shagufta Sial Saeed

Prof. Ria Muhammad Asghar

Dr. sara Rafi

Dr Uzma Hayat

Research & Development

14-12-2021

10:00am to 02:00pm

Infection prevention and control and safety of health care Workers

Conference room MU-DHQ

Dr. Naseem Akhter

Dr. Shahzad Manzoor

Dr. Lubna Meraj

MU-DHQ

14-12-2021

8:00am to 2:00pm

Perineal Repair

Skill lab GU-BBH

 

Dr. Nighat Naheed

Dr. Rehana kauser

Dr. Asima Khan

 

 

Prof. Shazia Syed

Dr. Humira Noreen

Dr. Ismat Batool

GU-BBH

14-12-2021

08:00am to 03:00pm

Workshop on Basic laparoscopy Skills

Academic Corridor GU -I HFH

Prof. Lubna Ejaz

Dr. Farhat Arshad

Dr. Sadia Khan

Prof. Lubna Ejaz Khalon

Dr. Sadia Khan

Dr. Humaira Bilqis

GU -I HFH

14-12-2021

11:30am to 02:30pm

NIV for Medicine Resident

MU-II HFH

Dr. Robina Aman

Prof. Muhammad Khurram

Dr. Abrar Akbar

MU-II HFH

14-12-2021

08:00am to 02:00pm

Stentless Minimally invasive dacryocystorhinostomy

ENT&HNS-BBH

Prof. Muhammad Ajmal

Dr Nayyar Ayub

 

Dr. Ahmed Hasan Ashfaq

Prof. Fuad khan Niazi

ENT-BBH

14-12-2021

8:00am to 2:00pm

Synopsis

Writing

Pro-Vice Chancellor Office Main Campus

Prof. Shagufta Sial

Dr. Rizwana Shahid Dr. Uzma Hayat

 

Prof. Rai Muhammad Asghar

Prof. Jahangir Sarwar Khan

 

Dr. Uzma Hayat

Department Medical Education

14-12-2021

08:30am to 01:00pm

Hand on workshop on Bone Marrow

Morphology

Pathology Lab no 1 NTB, RMU

Prof. Dr Nadeem Ikram

Prof. Dr Samina Amanat

Prof. Dr Wafa Omer

Dr. Raana Zeeshan

Pathology (Hematology), BBH

14-12-2021

9:00am to 2:00pm

Leadership, Emotional intelligence & Professionalism

SU-II HFH

Prof. Muhammad Idrees Anwar

Dr. Qasim Ali

 

Dr. Amna

Dr. Asad

SU-II HFH

14-12-2021

09:00am to 02:00pm

Mini PCNL

Urology OT BBH

Dr. Muhammad Nawaz

Prof.Zein ul Amir

Dr. Zeeshan Qadeer

Urology BBH

14-12-2021

8:00am to 02:30pm

Workshop on Tendon Repair and Hands on Training

 

Rawalian Burn and Reconstructive surgery department, HFH

Dr Husnain Khan

Dr. Zubair

Dr. Bilal Ahmed

Dr. Rehman Rasool

Dr. Imtiaz Ahmed

Dr. Tayyab

Dr Husnain Khan

Dr. Imtiaz Ahmed

Dr. Jameel

Dr. Bilal Ahmed

 

Reconstructive surgery & Orthopedic department, HFH

14-12-2021

 

09:00am to 2:00pm

Synopsis writing and Medical Ethics

Pro Vice Chancellor Office

prof. Shagufta Sial Saeed

Dr. Naseer Ahmed Khan

Dr. Rizwana Shahid 

Prof. Shagufta Sial Saeed

Prof. Ria Muhammad Asghar

Dr. sara Rafi

Dr Uzma Hayat

Research & Development

15-12-2021

09:00am to 12:00pm

Optimizing Insulin Therapy Workshop

Conference Room SU-I HFH

Dr. Muhammad Mujeeb Khan

Dr. Usman Qureshi

Dr. Muhammad Mujeeb Khan

 

Dr. Safiullah

DID

15-12-2021

09:00am to 12:00pm

Workshop On Basic Cardiac Life Support

ENT ward

Dr. Jawad Faisal

Dr Syed Fahad Shah

Prof. Nosheen Qureshi

Dr. Haitham Akash

ENT HFH

15-12-2021

09:30am to 12:00pm

Hospital Management during Crises. An anticipated issue, challenge and need for preparation

DME Hall NTB

Prof. Shahzad Ali Khan

Prof. Syed Arshad Sabir

Dr. Shazia Zeb

Dr. Mahjbeen Qureshi

Community Medicine

15-12-2021

8:30am to 3:30pm

Live Dsaek/Dmek Surgical Session

Eye-HFH

Dr. Zaman Shah

Col.Dr. Teyyeb Azeem Janjua

Prof. Fuad AK Niazi

Dr. Ambreen Gull

Dr. Saira Bano Satti

Eye-HFH

15-12-2021

8:00am to 2:00pm

Workshop on basic laparoscopic Skills

SU-II BBH

Prof. Muhammad Hanif

Brig.Dr. Syed Mukarram Hussain

Prof. Dr Naveed Malik

Dr. Ruqia Mushtaq

Dr Muhammad Hamza

SU-II BBH

15-12-2021

8:00am to 2:00pm

Use of technology in teaching and learning in today's digital age

Deans Meeting Hall Main Campus RMU,

Dr. Naushaba Sadiq

Dr. Syeda Hanna Fatima

Dr. Sadia Ch

Dr. Sidra Hamid

Prof. Shagufta Sial

Prof. Samia Sarwar

Dr. Sadia Ch

Dr. Sidra Hamid

 

Dr. Tehmina Qamar

Dr. Ifra Saeed

Dr. Ayesha Yousaf

 

ENT DHQ Hospital Basic Sciences DME

15-12-2021

09:00am to 02:00pm

Hypospadias

Urology OT BBH

Dr. Mudassir Gondal

Prof.Zein ul Amir

Dr. Zeeshan Qadeer

Urology BBH

15-12-2021

 

Hands on workshop on total knee arthroplasty

Conference Room Ward 14

Maj.Gen. Suhail Amin

Prof.Nayyar Qayyum

Dr. Muhammad Zubair Javed

Ortho BBH

15-12-2021

8:30am to 2:00pm

Workshop on Management of Inguinal Hernias

SU-II HFH

Dr. Qasim Ali

Dr. Atif

Prof.Muhammad Idrees Anwar

Dr. Amna

Dr. Asad

SU-II HFH

15-12-2021

08:00am to 2:00

Synopsis

Writing

Pro-Vice Chancellor Office Main Campus

Prof. Shagufta Sial

Dr. Rizwana Shahid

Dr. Uzma Hayat

 

Prof. Rai Muhammad Asghar

Prof. Jahangir Sarwar Khan

 

Dr. Uzma Hayat

Department Medical Education

15-12-2021

08:00am to 2:00

Rationale prescription Writing & Pharmaco Vigilance

DME Conference Hall NTB

Dr Nailla Ibrar

Dr Attiya Munir

Dr Zunera Hakim

Dr Omaima Asif

Dr Uzma Umar

Dr Akram Randhawa

Dr Asma Khan

Dr Usman Qureshi

Pharmacology Department

15-12-2021

09:00am to 12:00pm

Workshop on High Resolution Manometry

Center for Liver & Digestive Diseases HFH

Dr. Tayyab Saeed Akhter

Prof.Muhammad Umar

Prof.Hamma tul Bushra Khaar

 

Dr. Tanveer Hussain

Gastro

15-12-2021

8:00am to 2:00pm

Medical Writing+ journal Selection 

Pro Vice Chancellor Office

Prof. Shagufta Sial

Dr. Yasir Waheed

Prof. Muhammad Umar

 

Dr. Uzma Hayyat

Dr Sara Rafi

Research & Development

16-12-2021

09:00am to 2:00pm

Master Class Management of Head Injury

Neurosurgery HFH

Dr. Ashraf Mahmood

Dr. Usman Qureshi

 

Dr. Shafiq Umar

Dr. Ali Tassadaq

Neurosurgery HFH

16-12-2021

8:00am to 2:00pm

How to make Effective Power Point Presentation

Skill lab GU-BBH

 

Prof. Shazia Syed

Dr. Humira Noreen

Dr. Ismat Batool

Prof. Shazia Syed

Dr. Humira Noreen

Dr. Ismat Batool

GU-BBH

16-12-2021

09:30am to 2:00pm

Workshop On Dialysis

Nephrology HFH

Dr. Naureen Ch

Dr. Raja Asif Masood

Dr. Naureen Ch

Dr. Mudassar Murtaza

Dr Saima

Nephrology HFH

16-12-2021

08:00am to 3:00

Hands on Workshop Operative Laparoscopy Skills

Academic Corridor GU-I HFH

Prof. Lubna Ejaz

Dr. Farhat Arshad

Dr. Sadia Khan

Dr Humaira Bilqis

Porf. Lubna Ejaz

Dr. Sadia Khan

Dr Humaira Bilqis

GU-I HFH

16-12-2021

08:00am to 2:00

ELECTROCARDIOGRAPHY Workshop

Library BBH

Brig. Azmat Hayyat

Dr. Qurban Hussain Khan

Dr. Muhammad Talha bin Nazir

Prof. Muhammad Asad Saleem

Prof. Imran Saeed

 

 

Dr. Muhammad Asad

Cardiology BBH

16-12-2021

09:00am to 12:00pm

Gateway to Dermatology

Conference room Derma BBH

Dr. Neelam Ayub

Dr. Abdul Qadoos Butt

Dr. Shawana Sharif

Dermatology

16-12-2021

09:30am to 12:00pm

Consort, Strobe& Prisma Guidelines for Reporting Health Research

DME Hall NTB

Dr. Khola Noreen

Prof. Syed Arshad Sabir

Dr. Imrana Saeed

Community Medicine

16-12-2021

8:30am to 3:30pm

Live Dsaek/Dmek Surgical Session

Eye-HFH

Dr. Zaman Shah

Col.Dr. Teyyeb Azeem Janjua

Prof. Fuad AK Niazi

Dr. Ambreen Gull

Dr. Saira Bano Satti

Eye-HFH

16-12-2021

9:00 am to

12:00pm

Postpartum Hemorrhage, A life Threatening Emergency

Conference

Room

Dr Alia Malik

Dr. Nadia Sadiq

Prof. Nabeela Waheed

Assoc. Prof. Dr. Attiya Begum

Dr. Maliha Sadaf

Dr. Khansa Iqbal

GU-II, HFH

16-12-2021

08:00am to 02:00pm

Clinical Audit

Gynae/Obs DHQ

Prof.Ambreen Malik

Prof.Tallat Farkhanda

Dr. Rubaba Abid

Dr. Sobia Nawaz

GU-DHQ

16-12-2021

09:00am to 02:00pm

Nephrectomy

Urology OT BBH

Dr. Muhammad Hanif

Prof.Zein ul Amir

Dr. Zeeshan Qadeer

Urology BBH

16-12-2021

08:00am to 2:00

Innovative Teaching Methods

Lecture hall 2

Dr Muhammad Ali

Dr Omaima Asif

Dr Attiya Munir

Dr Zunera Hakim

Dr Rai Asghar

Dr Akram Randhawa

 

Dr Asma Khan

Pharmacology Department

16-12-2021

 

Hands on Workshop on Basic Knee Arthroscopy

Conference hall ortho BBH

Prof. Nayyar Qayyum

Dr. Shamas Tabraiz

Prof. Nayyar Qayyum

 

Dr. Muhammad Zubair Javed

Ortho BBH

16-12-2021

8:00am to 2:00pm

Clinical Management of a Typical Genital Difficulties and Challenges

New lecture complex

Lecture Hall No 02

Dr. Gul Been Shahid

Dr. Mudassir Gondal

Dr. Rehmana Waris

Dr. Aqeela Ayub

Prof. Rai Muhammad Asghar

Dr. Hina Sattar

Dr. Sidra Hamid

 

DME

Pediatric Surgery

16-12-2021

8:30am to 01:00pm

Symposium on Problem-Based Learning in Bleeding Disorders

DME Conference Room, NTB, RMU

Prof. Dr Lubna Zafar

Prof. Dr Tahira Zafar

Prof. Dr Wafa Omer

Dr Raana Zeeshan

Pathology (Hematology), BBH

16-12-2021

9:00am to 01:00pm

Symposia on Diabetes

Conference room MU-II

Dr. Rizwan Muhammad

Dr. Imran Arshad

Dr. Muhammad Ali Khalid

Dr. Arshad Rabbani

MU-II

16-12-2021

 

8:00am to 2:00pm

Medical Writing+ journal Selection 

Pro Vice Chancellor Office

Prof. Shagufta Sial

Dr. Yasir Waheed

Prof. Muhammad Umar

 

Dr. Uzma Hayyat

Dr Sara Rafi

Research & Development

17-12-2021

09:00am to 12:00pm

Ambulatory Teaching Workshop

Conference room MU-DHQ

Dr. Mehwish Jameel

Dr. Lubna Meraj

Dr. Shahzad Manzoor

Dr. Lubna Meraj

MU-DHQ

17-12-2021

09:00am to 11:00am

Infection Control in Endoscopy 

Gastro HFH

Dr. Aqsa Naseer

Sr. Misbah Noureen

Prof. Bushra Khaar

Dr. Shazia Zeb

 

Dr. Tanveer Hussain

Gastro  HFH

17-12-2021

09:00am to 2:00pm

Ultrasound Guided Renal Biopsy

Nephrology HFH

Dr. Naureen Ch

Dr. Raja Asif Masood

Dr. Naureen Ch

Dr. Mudassar Murtaza

Dr Saima

Nephrology HFH

17-12-2021

09:00am to 12:00pm

Workshop on Basic Management of Subfertility

Academic Corridor GU-I HFH

Dr. Farhat Arshad

Dr. Sadia Khan

 

Porf. Lubna Ejaz

Dr. Sadia Khan

 

GU-I HFH

17-12-2021

08:00am to 02:00pm

Workshop on Microbiology, AMR & Biosafety

Patho HFH

Dr. Afreenish Amir

Dr. Waseem Sajjad

Dr. Faisal Hanif

Dr. Uzma Amir

Dr. Rabia Mumtaz

 

 

Prof. Mobeena Dhody

Dr. Kiran Ahmad

Dr. Amber Habib

Patho HFH

17-12-2021

09:30am to 12:00pm

Uncontrolled Environmental Degradation & visible Threat to Life on Our Planet

DME Hall NTB

Dr. Sohail Ahmed

Prof. Syed Arshad Sabir

Dr. Sana Bilal

Dr. Farhan Hassan

Community Medicine

17-12-2021

08:00am to 02:00pm

Advanced Laparoscpic Upper Gastrointestinal Surgery & Bariartic Surgery Workshop

SU-II BBH

Prof. Muhammad Hanif

Prof Azam Yusuf

Prof Naveed Malik

Dr. Rabia Arshad

Dr. Fakkhar Munir

SU-II BBH

17-12-2021

09:00am to 02:00pm

Uro-Oncology

Urology OT BBH

Dr. Kashif Nawaz

Prof.Zein ul Amir

Dr. Zeeshan Qadeer

Urology BBH

17-12-2021

08:00am to 02:00pm

Hands on snatal Resuscitation

Gynae/Obs DHQ

Dr. Hina Sattar

Dr. Israr Liaqat

Dr. Javeria Zain

Prof.Tallat Farkhanda

Dr. Rubaba Abid

Dr. Sobia Nawaz

GU-DHQ

17-12-2021

09:00am to 12:00pm

Infection Prevention & Control and Hand Hygiene

Sughra Diabetic Center BBH

Dr. Muhammad Mujeeb Khan

Dr. Muhammad Ali Khalid

Dr. Muhammad Mujeeb Khan

 

Dr. Safiullah

DID

17-12-2021

 

09:00am to 2:00pm

SPSS

Deans Hall Main Campus

Dr. Saba

Mr. Amir

 

Prof. Muhammad Umar

Prof. Shagufta Sial Saeed

Dr. Uzma Hayat

Research & Development

17-12-2021

08:30am to 2:00pm

Airway Management

 

Simulation Lab

RMU

Brig. Muhammad Saleem

Dr. Abeera Zareen

Prof. Jawad Zaheer

Anesthesia and Pain Management BBH

18-12-2021

10:00am to 02:00pm

Awareness of organ donation and ethical Issues

Conference room MU-DHQ

Prof. K.H. Mujtaba Qadri

Dr. Syed Mudassir Laeeq

Dr. Omer Rahman

Dr. Shahzad Manzoor

Dr. Lubna Meraj

MU-DHQ

18-12-2021

11:00am to 02:00pm

Master Class some antibiotic Stewardship is Better than none

MU-I HFH

Dr Faisal Hanif

Dr. Saima Ambreen

Dr. Usman Qureshi

Dr. Umar Draz

Dr. Madiha

MU-I HFH

18-12-2021

10:00am to 1:00pm

Neonatal resuscitation Program (NRP) workshop

Conference room Pead's HFH

Prof. Rubina Zulfiqar

Dr. Nauman Naseer

Prof. Zulfiqar Ali

 

Dr. Tariq Saeed

Pead's HFH

18-12-2021

08:00am to 2:00pm

Review Literature Zotero

Pro Vice Chancellor Office

Col. Nosheen Bakht

Prof. Shagufta Sial

Dr. Uzma Hayyat

Dr. Safina

Research & Development

18-12-2021

09:00am to 2:00pm

Perma Catheter Insertion

Nephrology HFH

Dr. Naureen Ch

Dr. Raja Asif Masood

Dr. Naureen Ch

Dr. Mudassar Murtaza

Dr Saima

Nephrology HFH

18-12-2021

09:00am to 1:00pm

Workshop on Developing Portfolio Reflective Writing Skills and Personal Learning Plan

Academic Corridor GU-I HFH

Prof. Lubna Ejaz

Dr. Arsalan Manzoor

Dr Sadia Waheed

Dr. Farah Deeba

Porf. Lubna Ejaz

Dr Sadia Waheed

Dr. Farah Deeba

GU-I HFH

18-12-2021

09:00am to 12:00pm

Mastering the Art of time Management in Distracted World

MU-I HFH

 

Dr. Sehar Khaliq

Dr. Saima Ambreen

Dr. Muhammad Arif

Dr. Madiha

MU-I HFH

MU-II HFH

18-12-2021

08:30am to 03:30pm

Phacoemulsification Wet Lab

Eye-OT-BBH

Col.Dr. Shahzad Saeed

Prof. Fuad Ak Niazi

Dr. Bilal Humayun

Dr. Muhammad Rizwan khan

Eye-BBH

18-12-2021

09:00am to 12:30pm

Master Class on MRCP

Conference Room Radiology HFH

Dr. Maria Khaliq

Dr. Misbah Durrani

Dr Hina hanif

Dr. Balqees Yawar

 

Dr. Nasir Khan

Dr Maria Khaliq

Radiology HFH

18-12-2021

9:00am to 11:30 am

Impact of cultural differences on presentation Pf personality disorder

Conference Room IOP, BBH

Dr. Shahid Latif

Prof.Asad Tamiz ud Din

Dr Sadia Yasir

Institute of psychiatry

18-12-2021

09:00am to 02:00pm

Perma Cath.

Urology OT BBH

Dr. Mudassir Cheema

Prof.Zein ul Amir

Dr. Zeeshan Qadeer

Urology BBH

18-12-2021

8:00am to 04:00pm

Hands on acetabulum and Pelvic Workshop

Ward 14 BBH

Maj.Gen. Prof. Suhail Amin

Prof.Muhammad Hanif Mian

Prof. Muhammad Ayaz Khan

 

Prof. Nayyar Qayyum

Dr. Obaid ur Rehman

Orthopedics Department DHQ Hospital Rawalpindi

18-12-2021

08:00am to 02:00pm

Hands on Workshop Contraception

Gynae/Obs DHQ

Dr. Sobia Nawaz

Prof.Tallat Farkhanda

Dr. Rubaba Abid

Dr. Sobia Nawaz

GU-DHQ

18-12-2021

09:00am to 12:00pm

Workshop on Hands on Colonoscopy

Center for Liver & Digestive Diseases HFH

Brig. Amjad Salamat

Prof.Muhammad Umar

Prof.Hamma tul Bushra Khaar

 

Dr. Tanveer Hussain

Gastro

18-12-2021

09:00am to 12:00pm

Labour Care Guide, New Generation Program of WHO

GU-II HFH Conference Room

Dr. Humaira Bilqis

Dr. Khansa Iqbal

Dr. Maliha Sadaf

 

Prof.Nabeela Waheed

 

Prof.Lubna Ejaz

GU-II HFH

18-12-2021

08:00am to 01:00pm

Workshop on Microbiology, AMR & Biosafety

Patho HFH

Dr. Afreenish Amir

Dr. Waseem Sajjad

Dr. Faisal Hanif

Dr. Uzma Amir

Dr. Rabia Mumtaz

 

 

Prof.Ambreen Dhody

Dr. Kiran Ahmad

Dr. Amber Habib

Patho HFH

19-12-2021

09::00am to 02:00pm

Hands on Workshop on Basic Vascular Anastomotic Techniques

Conference Room SU-I HFH

Col. Samael

Prof.Jahangir Sarwar Khan

 

Dr. Usman Qureshi

Dr. Gohar Rasheed

 

SU-I HFH

20-12-2021

08:00am to 02:00pm

Design Thinking for Innovation

Pro Vice Chancellor Office

Mr. Muhammad Adnan Azam

Dr. Masood Javed

Dr. Uzma Hayat

Research & Development

20-12-2021

08:30am to 03:30pm

Hands On Workshop on Micropulse Cyclodiode Laser in Glaucoma

EYE-OT HFH

Col.Dr. Ahsan Mukhtar

Dr. Mahmood Ali

Prof. Fuad AK Niazi

 

Dr. Sidra Jabeen

Dr Sidra Naseem

EYE-HFH

20-12-2021

09:00am to 02:00pm

Uro-Oncology

RMU Main Campus

Dr. Farrukh Muhamad

Prof.Zein ul Amir

Dr. Zeeshan Qadeer

Urology BBH

20-12-2021

09:00am to 02:00pm

Symposium Covid in Pregnancy

Gynae/Obs DHQ

Dr. Lubna Mehraj

Prof.Tallat Farkhanda

Dr. Rubaba Abid

Dr. Sobia Nawaz

GU-DHQ

21-12-2021

10:00am to 01:00

Symposium

Research & Update in Neurosurgery

Syndicate Hall Old Campus RMU

Prof. Arif Malik

Prof. Sajjad Nazir Bhatti

Prof.  Muhammad Nadeem

Dr. Soban Sarwar Gondal

Prof.  Muhammad Akhtar

Dr. Yasir Shahzad

Neurosurgery

21-12-2021

09:00am to 02:00pm

Neonate as a Surgical Patient

RMU Main Campus

Dr. Mudassir Gondal

Dr. Mudassir Gondal

Dr. Laraib

Pediatric Surgery