Welcome To
Department of Forensic Medicine & Toxicology
RMU
Department of Forensic Medicine & Toxicology
(a) Post of Professor _______ Not Sanctioned
(b) Post Associate professor of _________ Vacant
(c).\Post of Assistant professor __________Vacant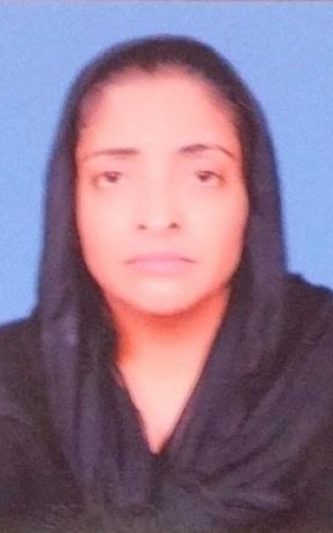 Dr. Shahida Bashir
Sr. Demonstrator/HOD
Department of Forensic Medicine & Toxicology
Vision
The vision of Department of Forensic Medicine and Toxicology is to provide relevant professional knowledge, skills and ethical values to medical students to enable them to apply their professional skills in provision of justice
Mission
"To have a good command over the subject of Forensic Medicine & Toxicology to prepare a comprehensive Autopsy / Medicolegal certificates with the help of application of principles of medical knowledge in the court of law for furthering of justice."
DEPARTMENTOF F O R EN S I C M E D I C I N E & T OX I C O L O G Y R A W A L P I N D I M ED I C A L U N I V E R S I TY R A W A L P I N D I
DEPARTMENT OF ORTHOPAEDICS
 Workshop on Medicolegal work to impart updated knowledge and skill amongst male and Female doctor working in the
casualty department of various health outlets on 20-12-2022.
 4 days Postmortem examination Training of CMO's of Allied Hospitals 04-01-2022 to 07-01-2022.
 One week refresher training Course to officers regarding medicolegal and post postmortem work 28-2-2022 to 5-3-2022.