Welcome To
DEPARTMENT OF OBSTETRICS & GYNAECOLOGY, UNIT I
HOLY FAMILY HOSPITAL, RAWALPINDI
Obs/Gynae Unit-I is 115 bedded department in Holy Family Hospital, which is a tertiary care teaching hospital attached to Rawalpindi Medical University. This department is providing 24/7 clinical services, it is recognized for undergraduate and different Postgraduate training programs like FCPS, MS, MRCOG and DGO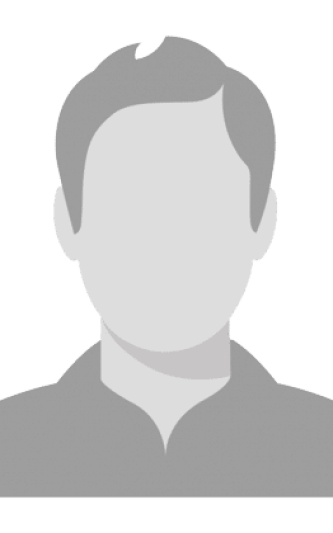 DEPARTMENT OF OBSTETRICS & GYNAECOLOGY, UNIT I
Vision
•To provide best care for treating all patients of Obstetrics and Gynecology with uncompromising dedication and skill.
•To set and pursue the highest goals for ourselves as we learn the science, craft, and art of patient care in Obstetrics and Gynecology. To promote responsible stewardship of Hospital resources by wisely selecting diagnostic tests and treatments, recognizing that our individual decisions impact not just our own patients, but patients everywhere.
•To promote social justice by advocating for equitable health care, without regard to race, gender orientation, social status, or ability to pay.
•To extend our talents outside the walls of our hospitals and clinics for community awareness as well as to promote the health and well-being of mother and baby, locally, nationally, and internationally
Mission
We deliver evidence-based care in a safe and welcoming atmosphere that is characterized by cultural humility and diversity of care providers to obtain a healthy outcome for woman at various phases of her life including paediatric gynaecology, puberty, reproductive age and post menopausal stage.
• To provide competency based medical education with a structured training program to prepare specialists in the discipline of obstetrics & gynecology who would be able to provide quality patient care comparable to international standards, actively pursue research, serve as professional role models & clinical leaders, continue self-directed learning, promote social justice by advocating for equitable health care.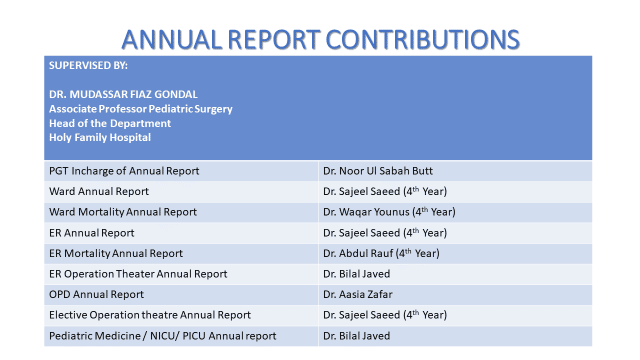 DEPARTMENT OF ORTHOPAEDICS
Low dose Vs high dose Oxytocin for initiating uterine contraction during cesarean section
Comparison of the Frequency of Post-Dural Puncture Headache with Para- Median Approach versus Median Approach in Patients Undergoing Cesarean Section
Analgesic effects of US guided Quadratus Lumborum block during lower abdominal surgeries as compared to IV analgesia
Comparison of postoperative recovery time of propofol & sevoflurane in patient having laparoscopic cholecystectomy
Effect of intrathecal bupivacaine alone and bupivacaine combined with dexmedetomidine in cesarean section using spinal anesthesia; a comparative study.
Comparison of Upper Lip Bite Test and Modified Mallampati Score for better bedside difficult Laryngoscopy predictability in Elective Surgeries.
Comparison of Hemodynamic effects of Unilateral Vs Bilateral Spinal Anesthesia in lower limb surgeries
Comparison of effects of adding dexmdotimidine Vs midazolam to intrathecal bupivacaine on post operative analgesia
Departmental Research Activities