Welcome To
MEDICOS AID SOCIETY
RMU
Medicos Aid Society is a student-based, non-political, welfare organization of Rawalpindi Medical University, organized in the name of selflessness, devotion and service. It was founded on 28th April, 1983 by Dr. Babar Alam, Dr. Amir Sherwani and his devoted fellows, with the aim of providing blood for thalassemic children. Since then, its members are actively and positively working for the poor and suffering humanity and doing all possible efforts to uplift the moral values of the sufferers by providing blood, medication and financial support. The society is registered with Social Welfare and Bait-ul-mal Department of Government of Punjab. It is working under the patronage of Vice-Chancellor RMU, Professor Dr. Muhammad Umar (Sitara-e- Imtiaz), for the betterment of mankind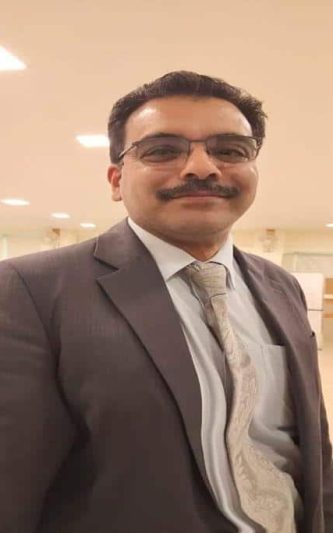 Dr. Jawad Zaheer
STAFF-INCHARGE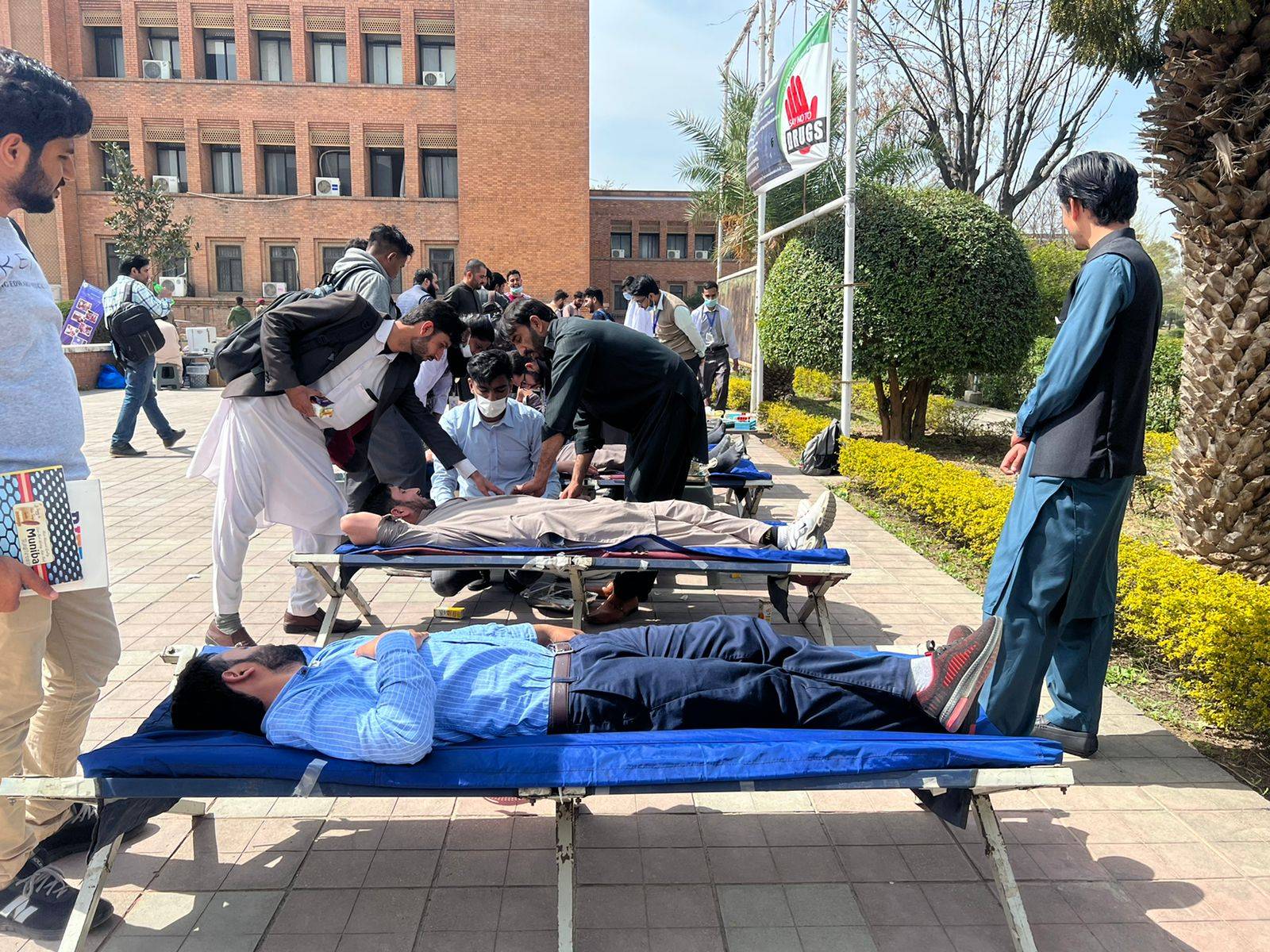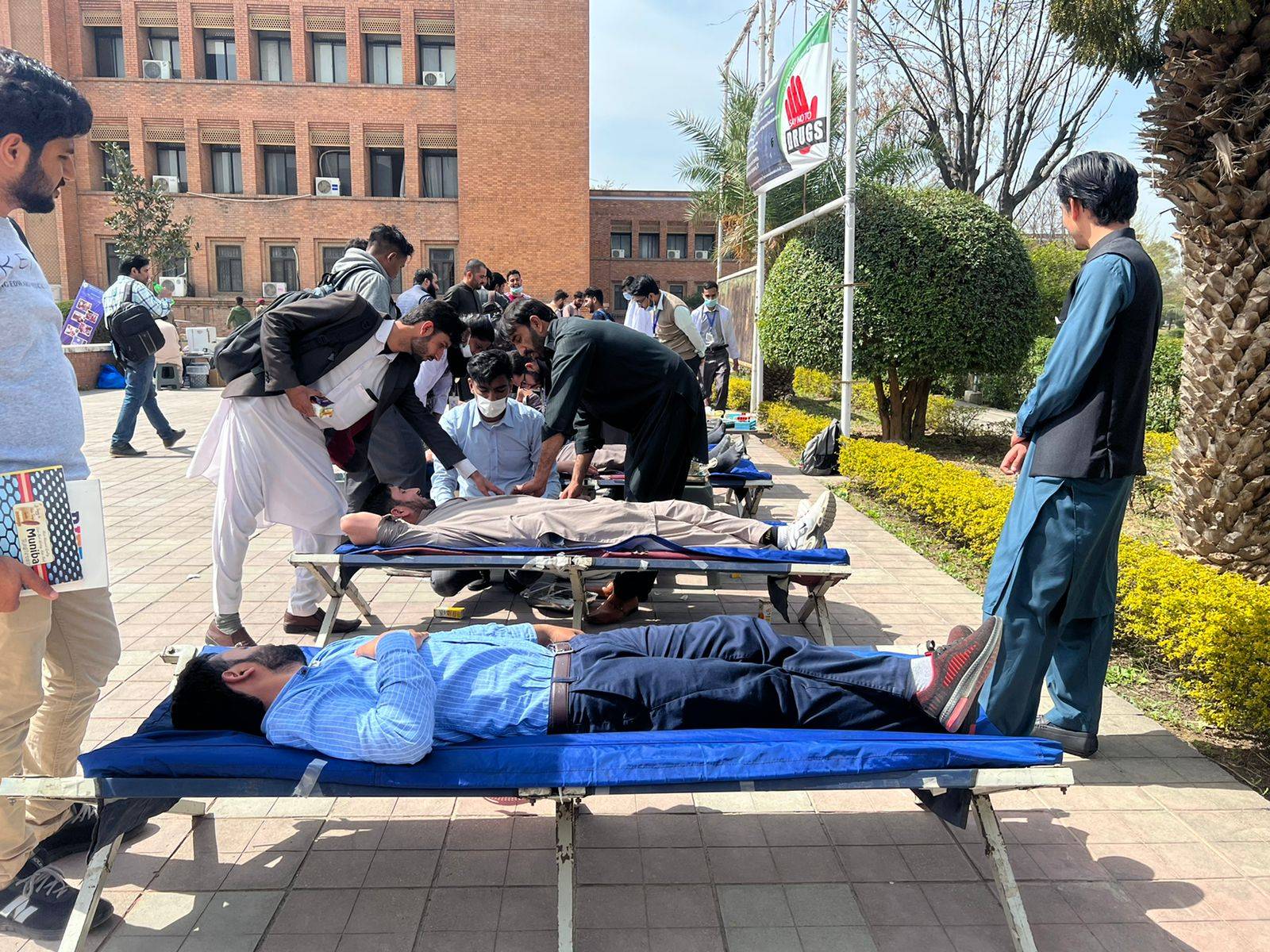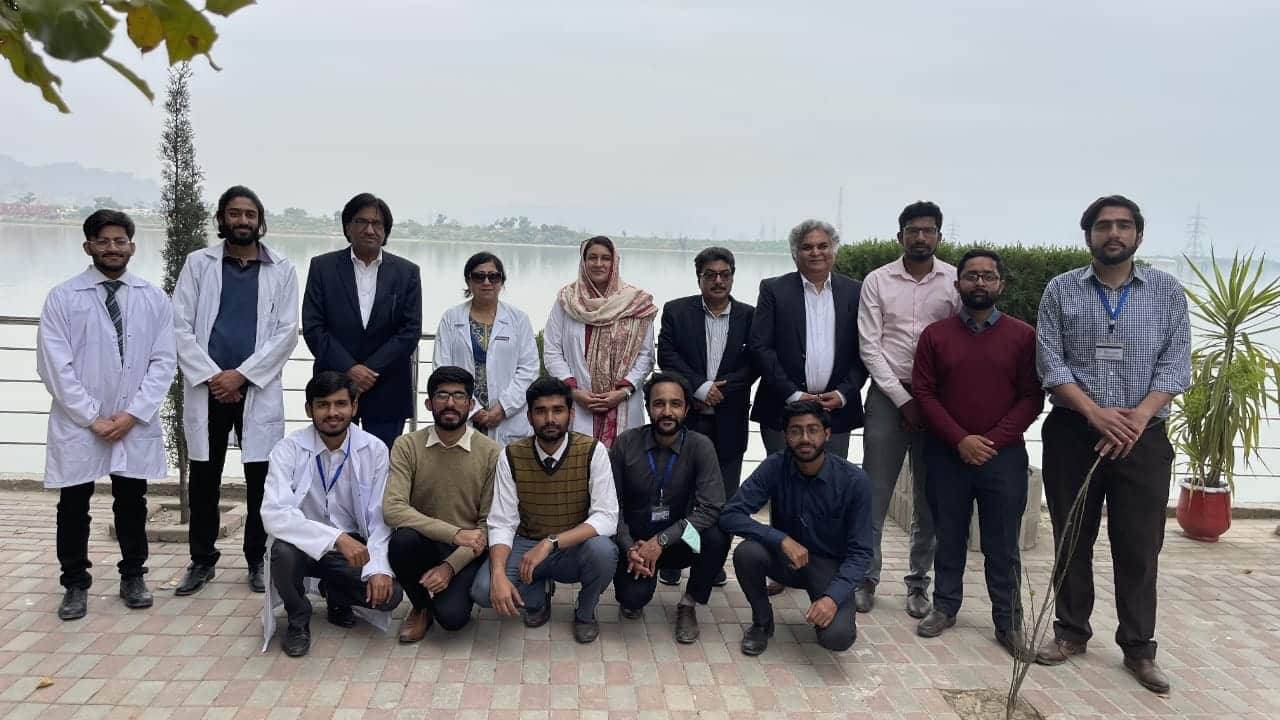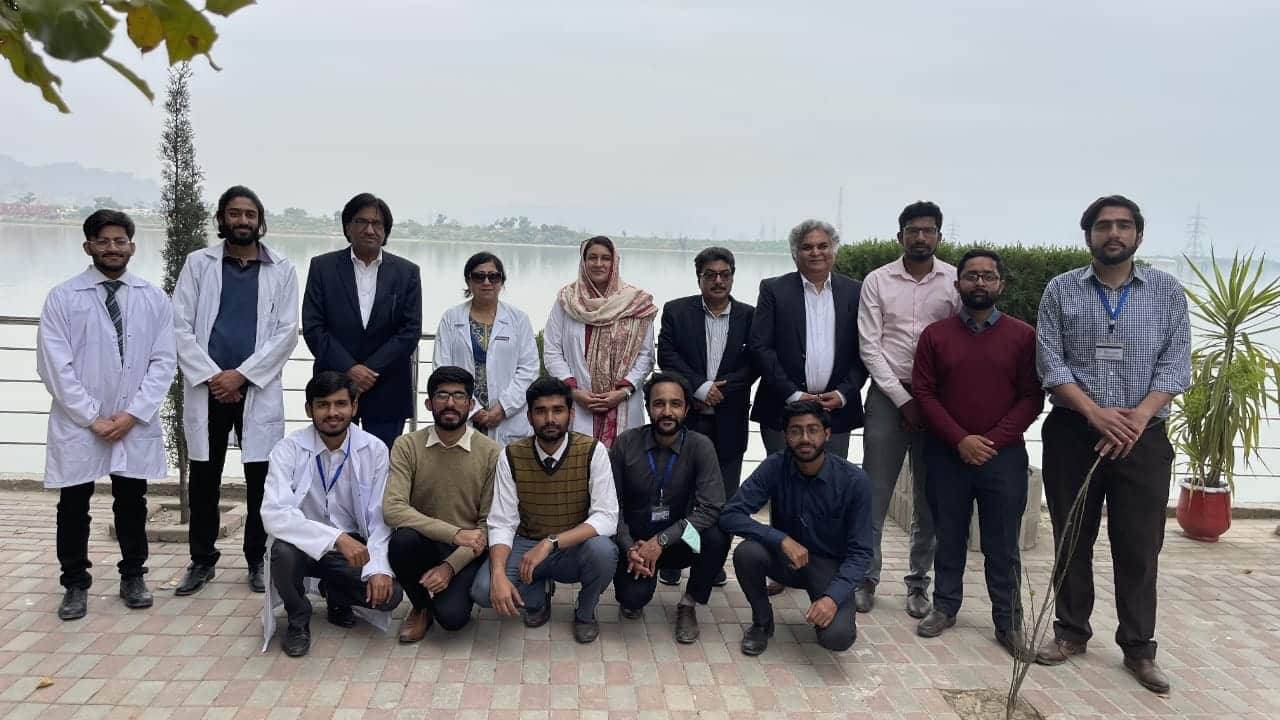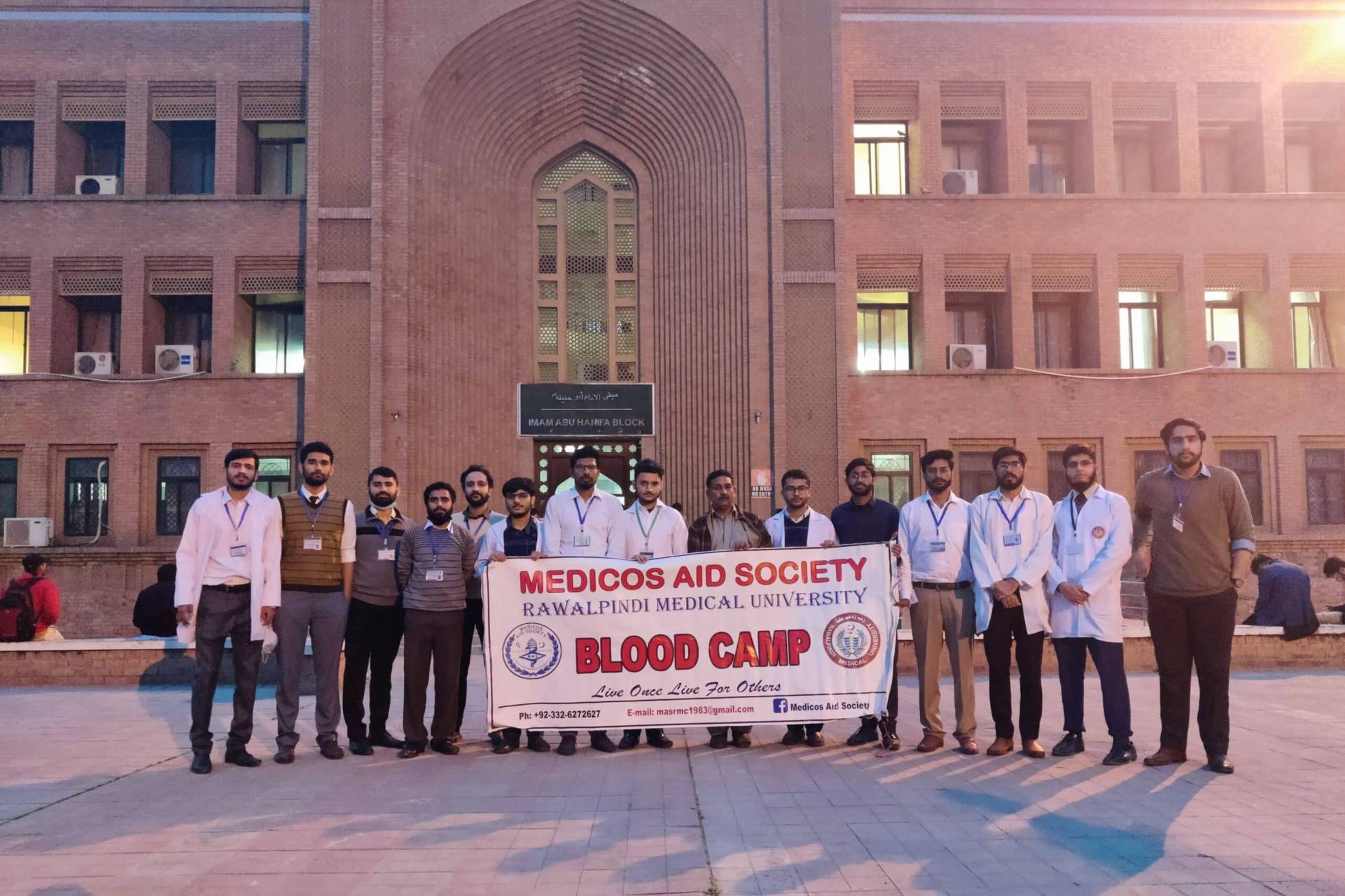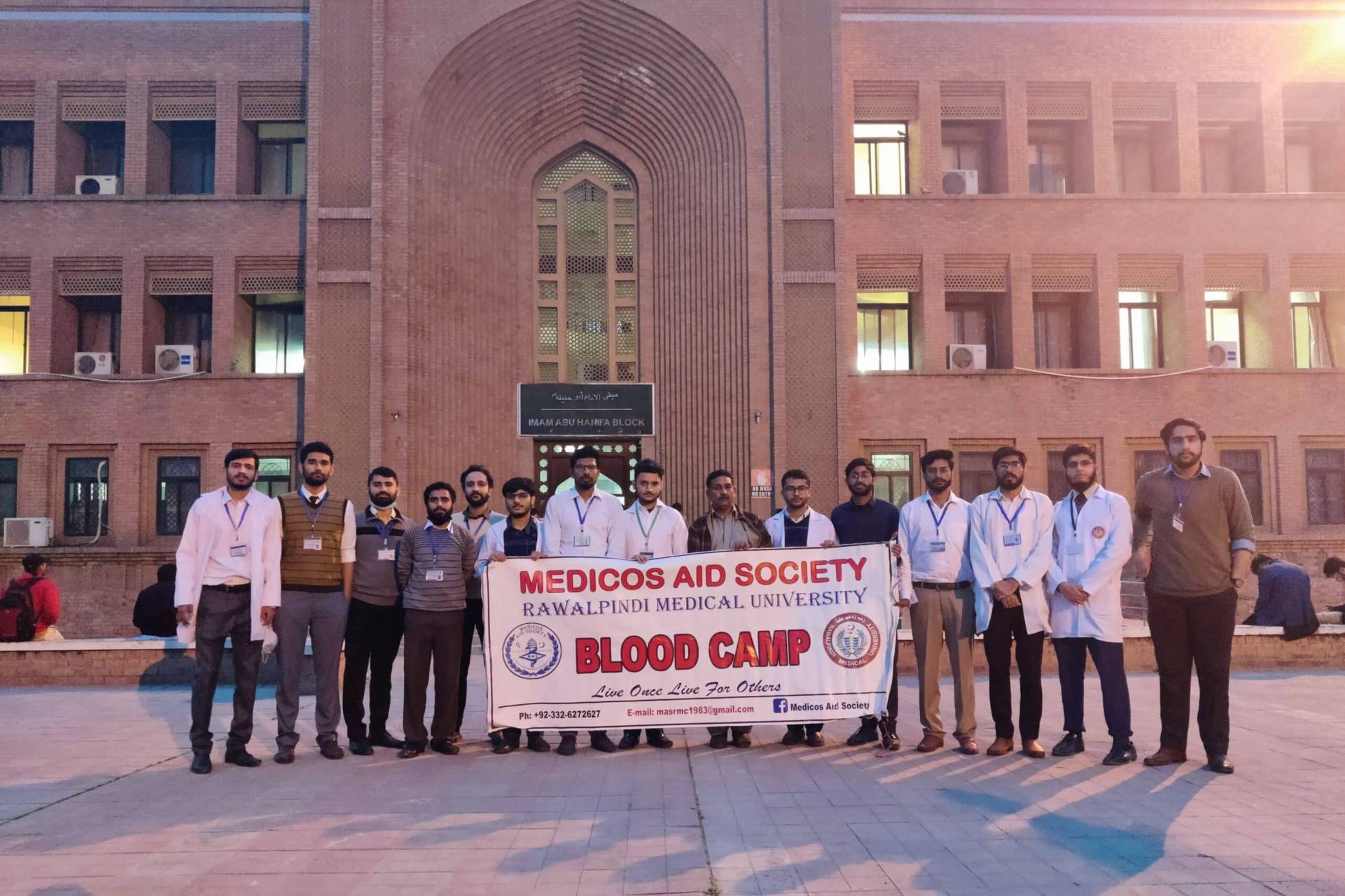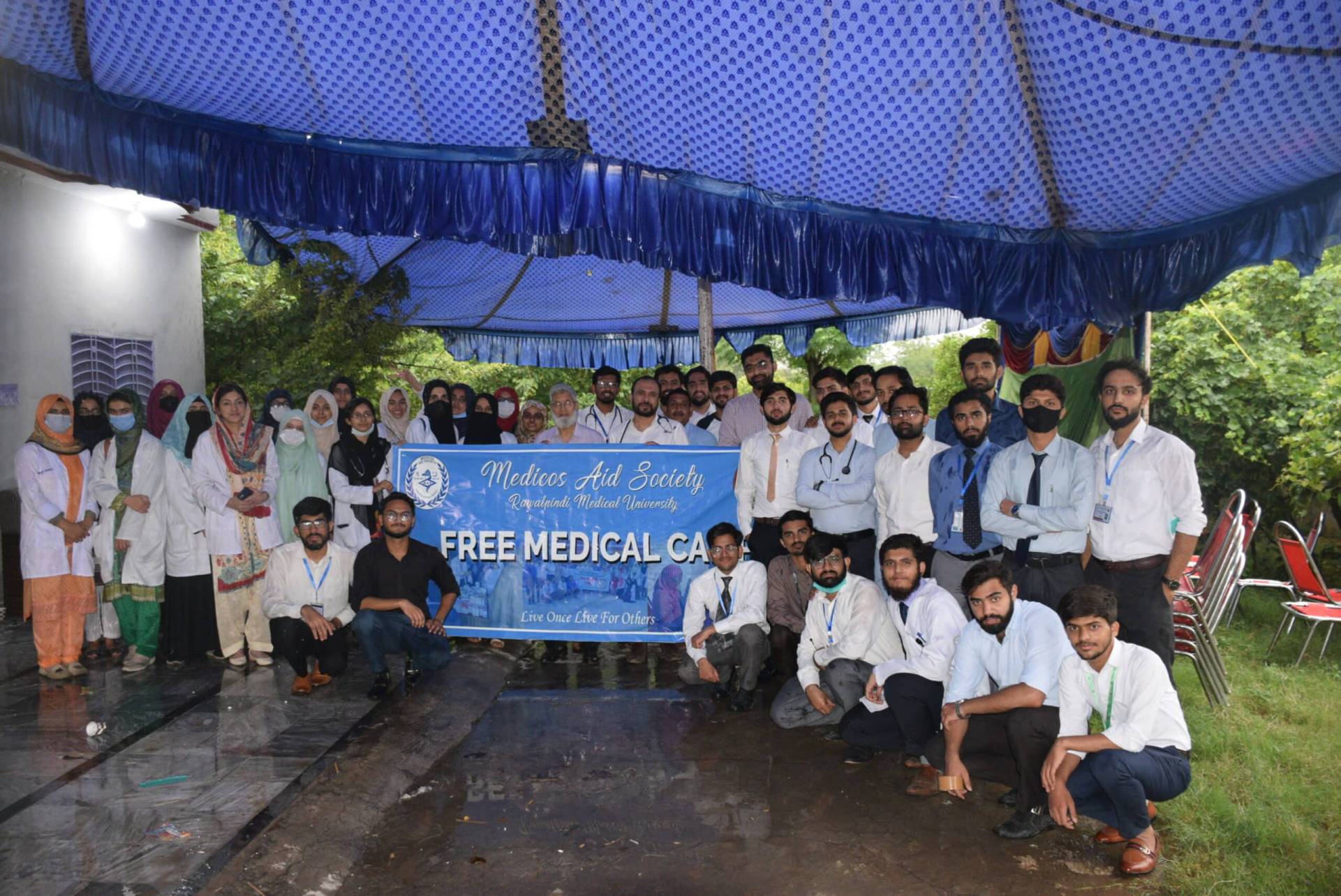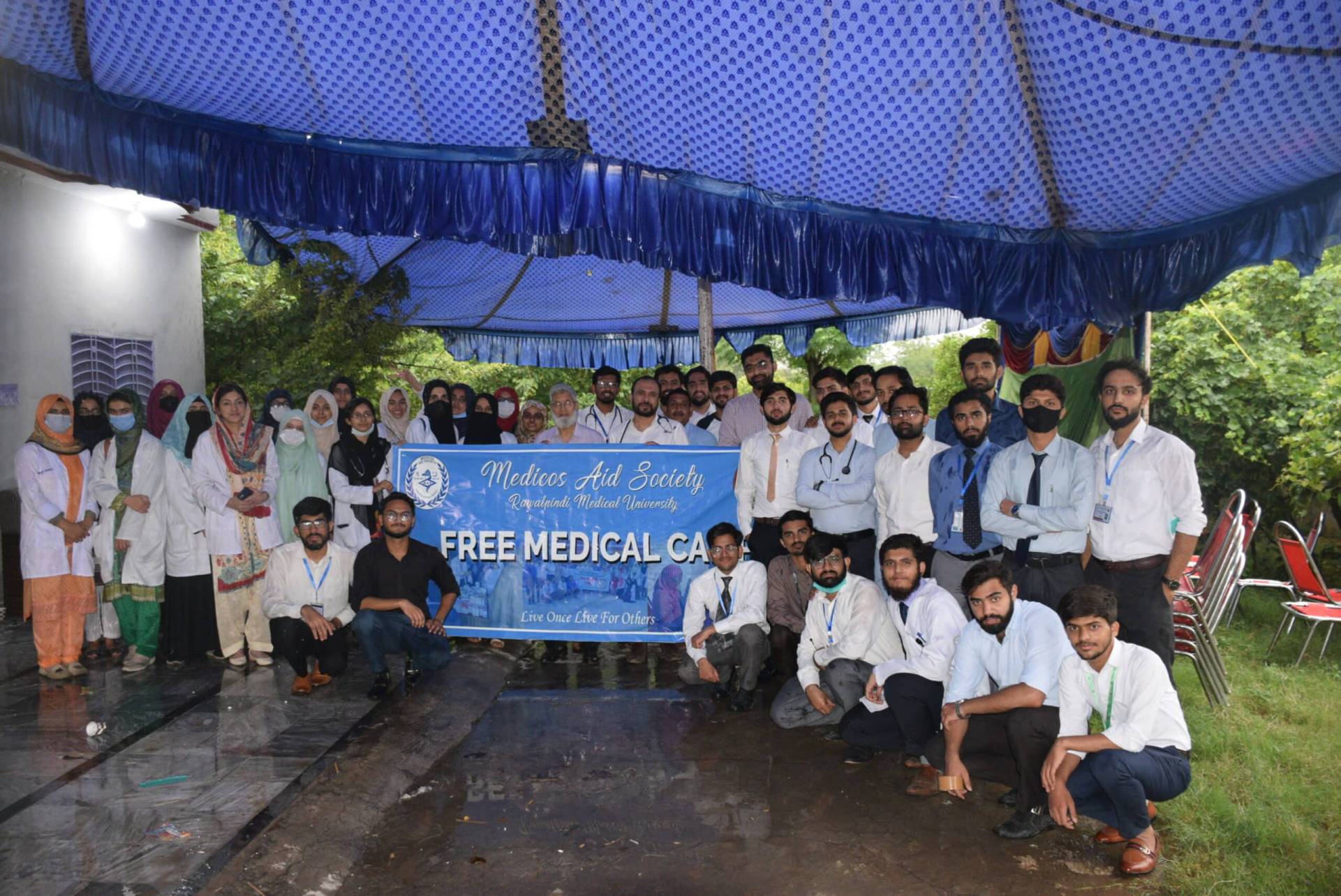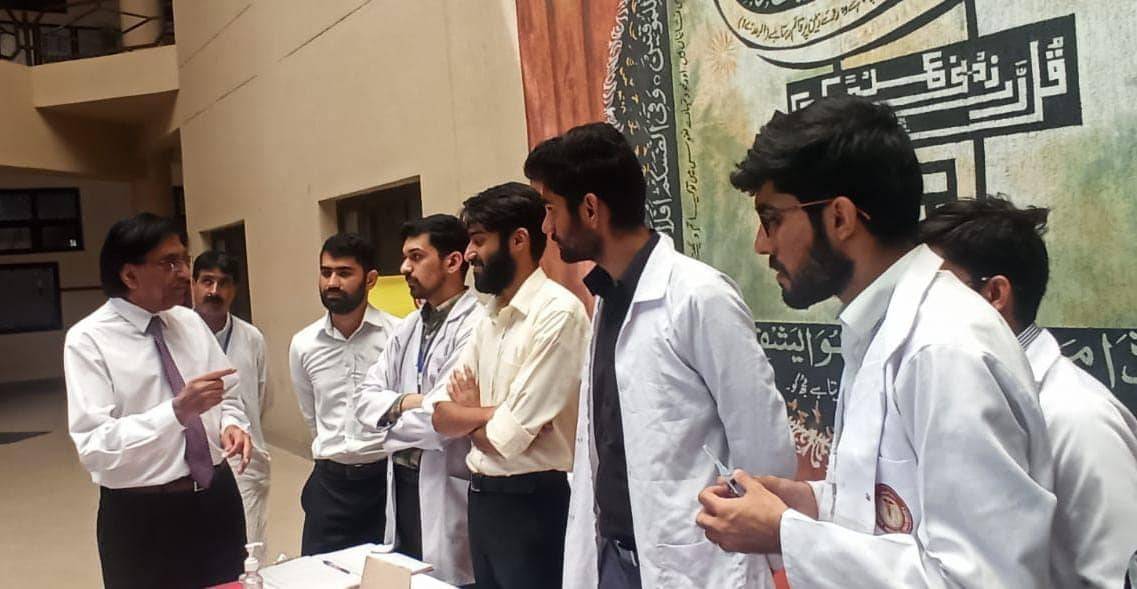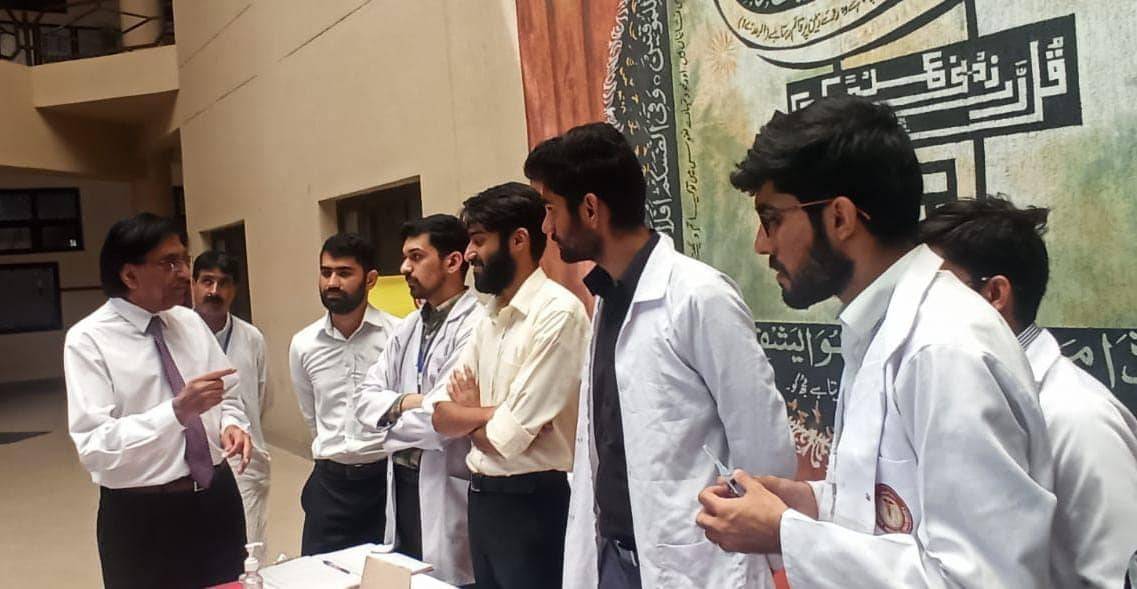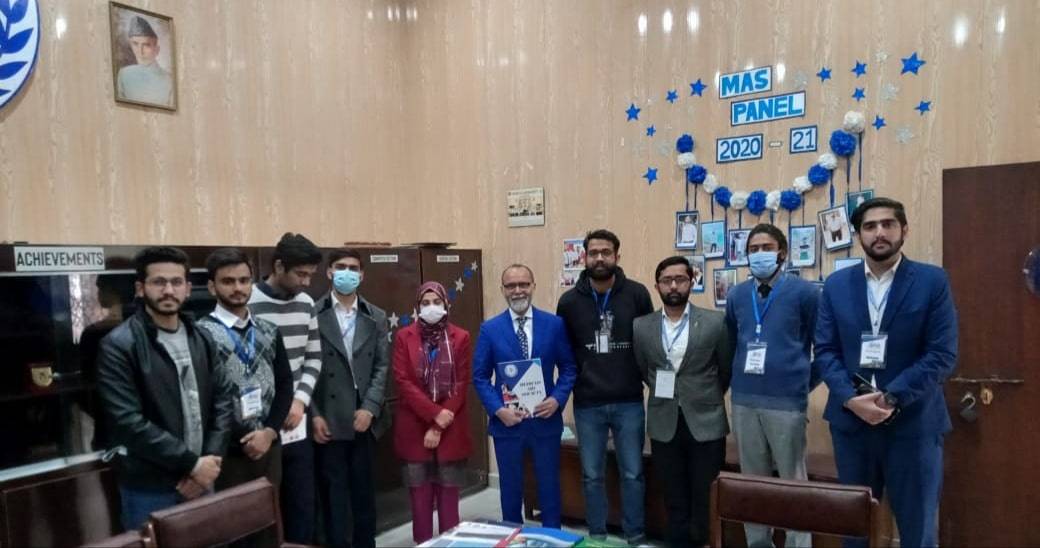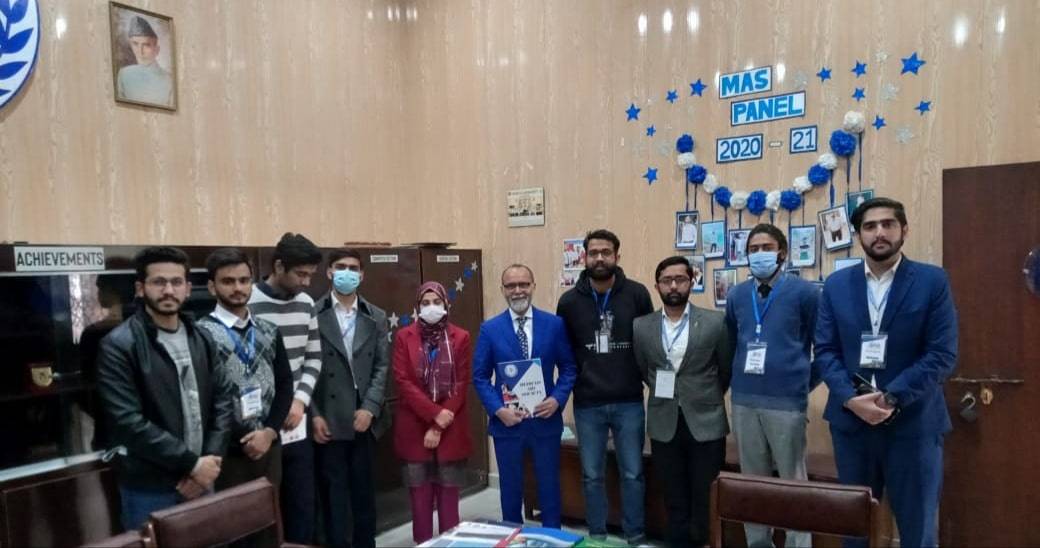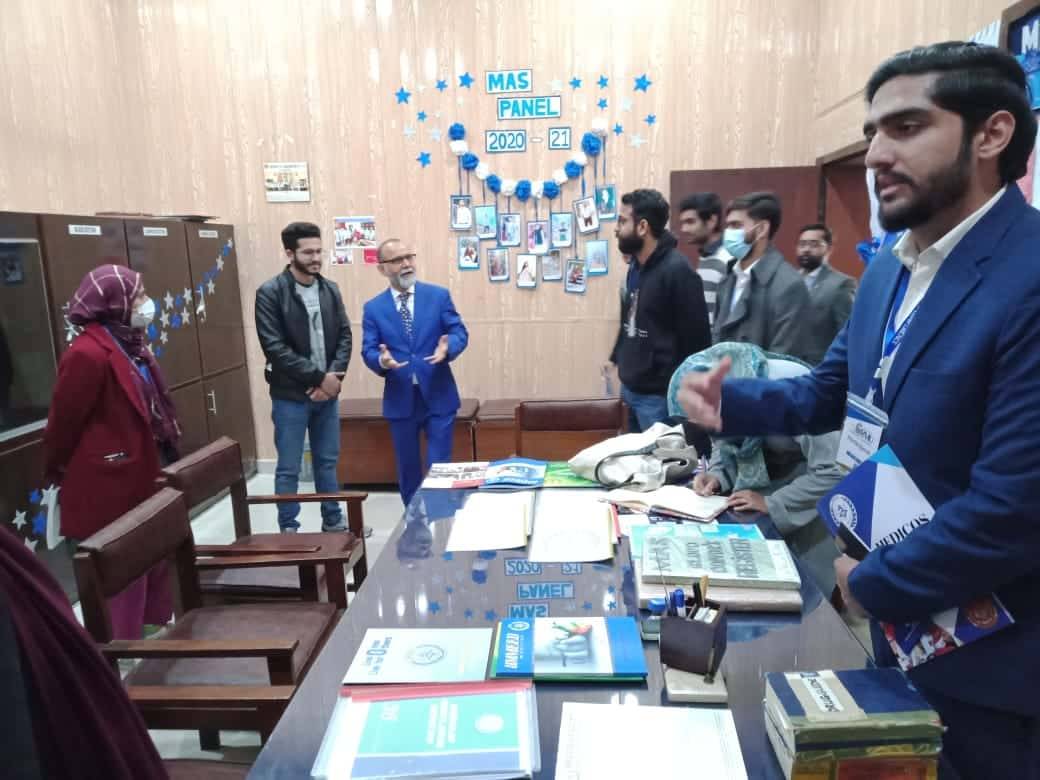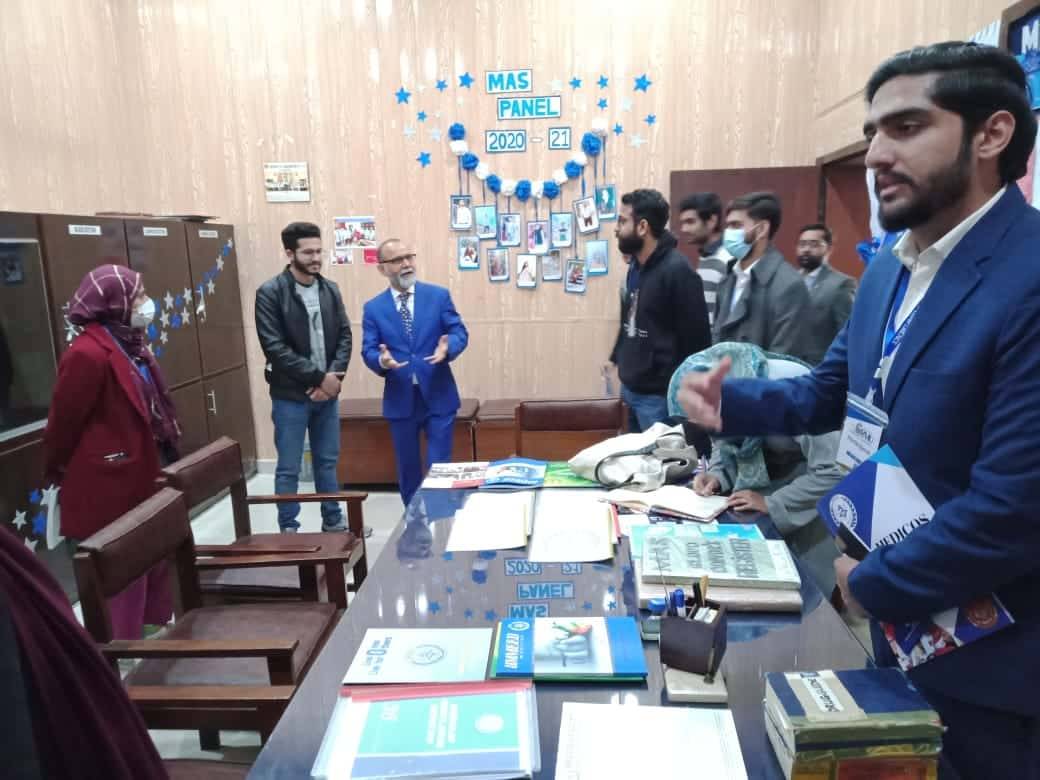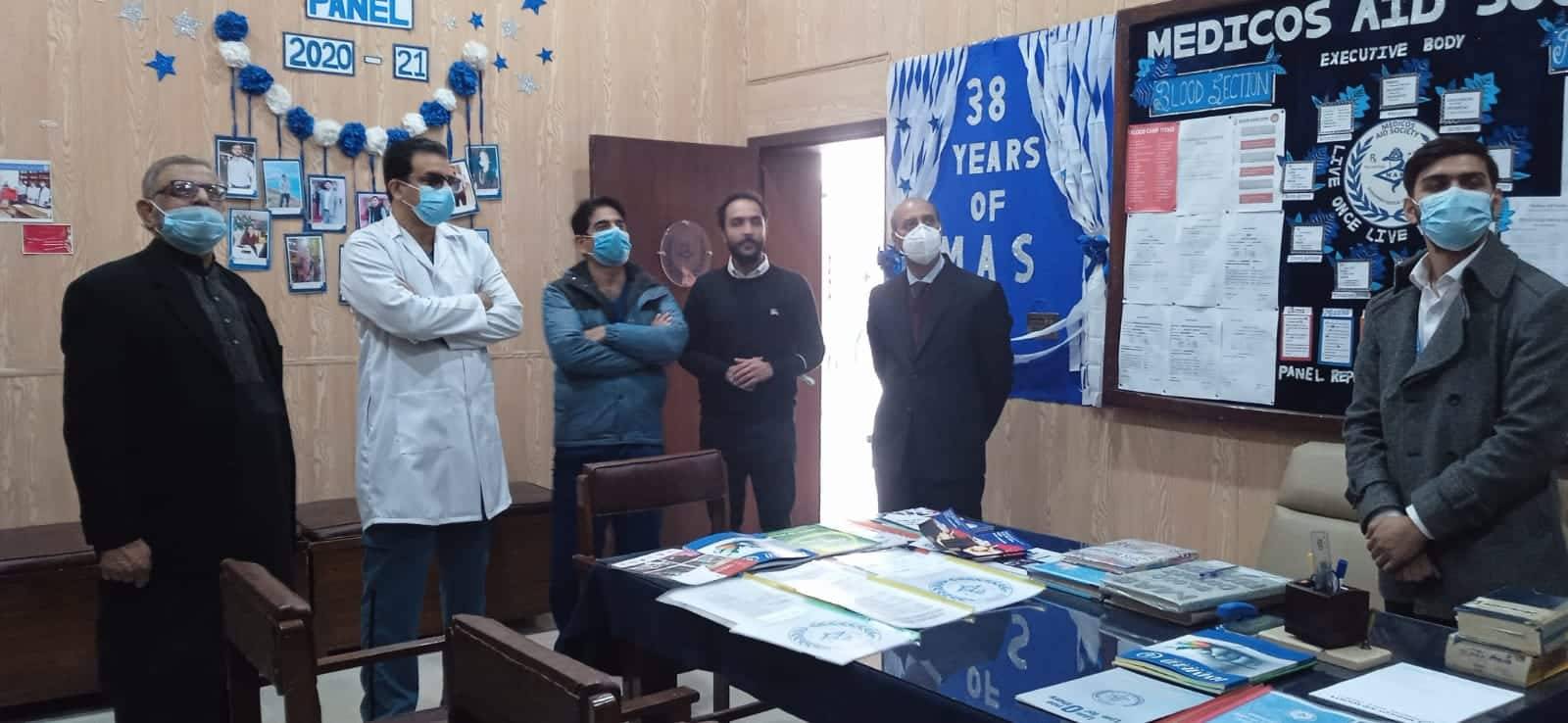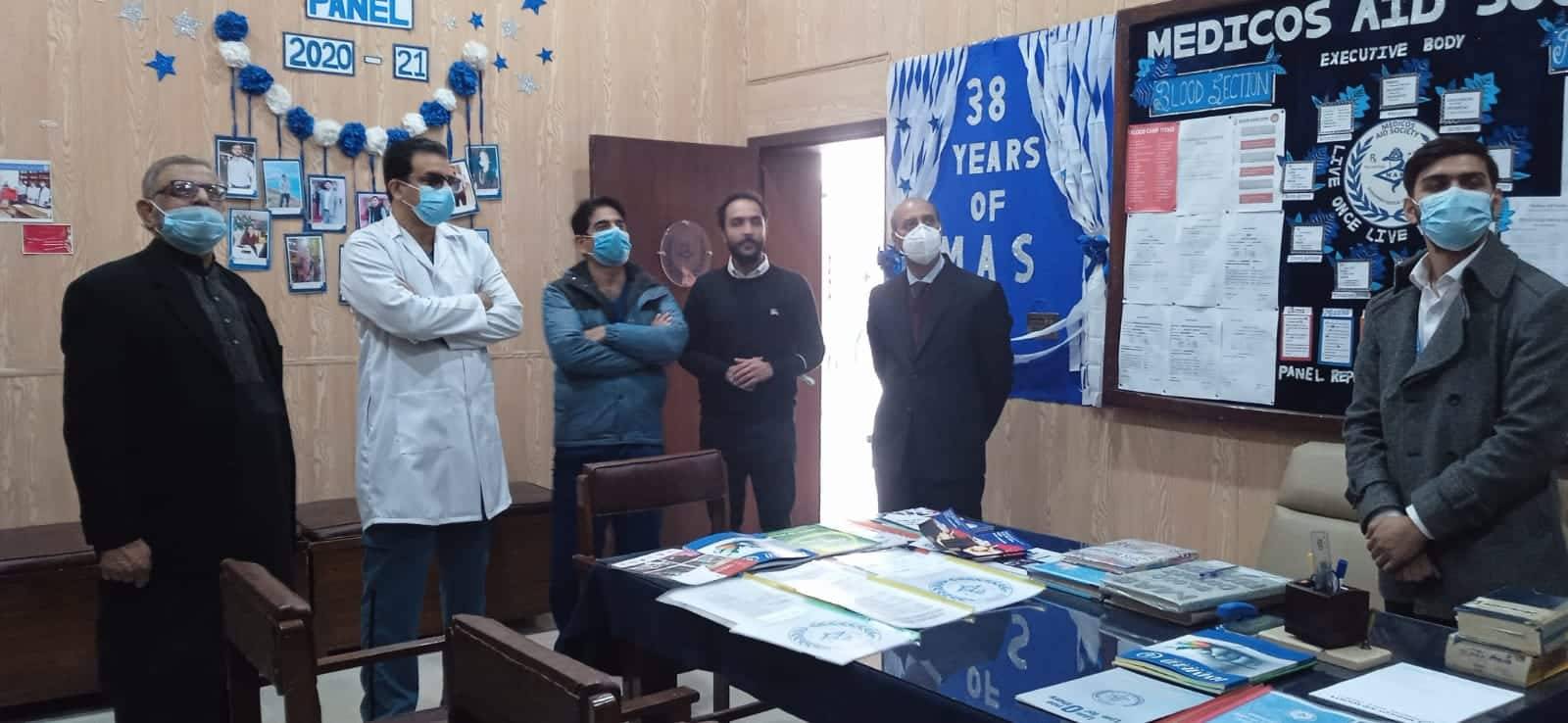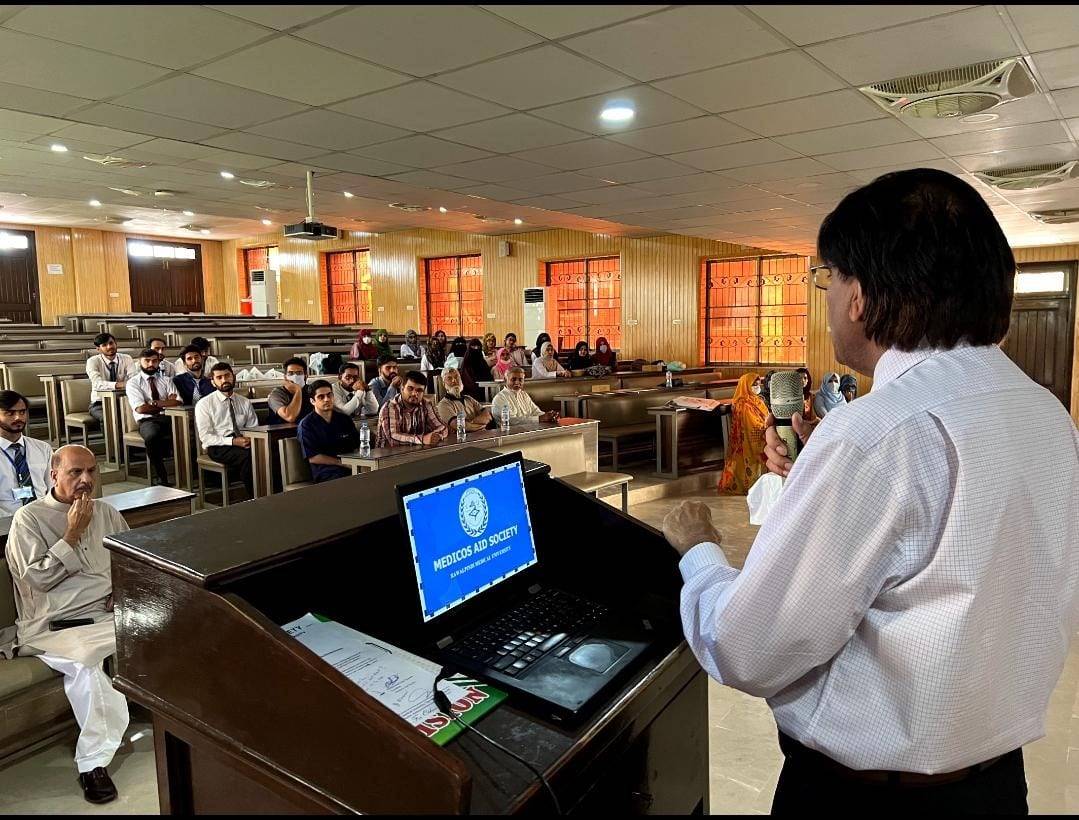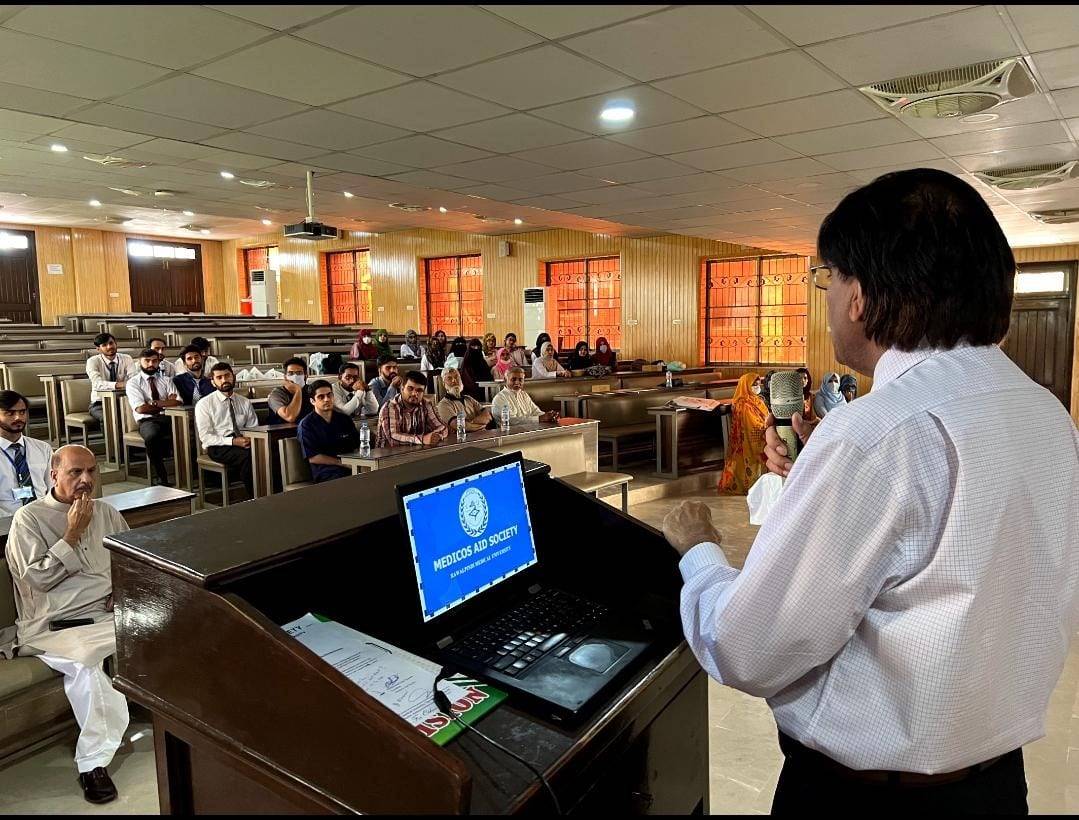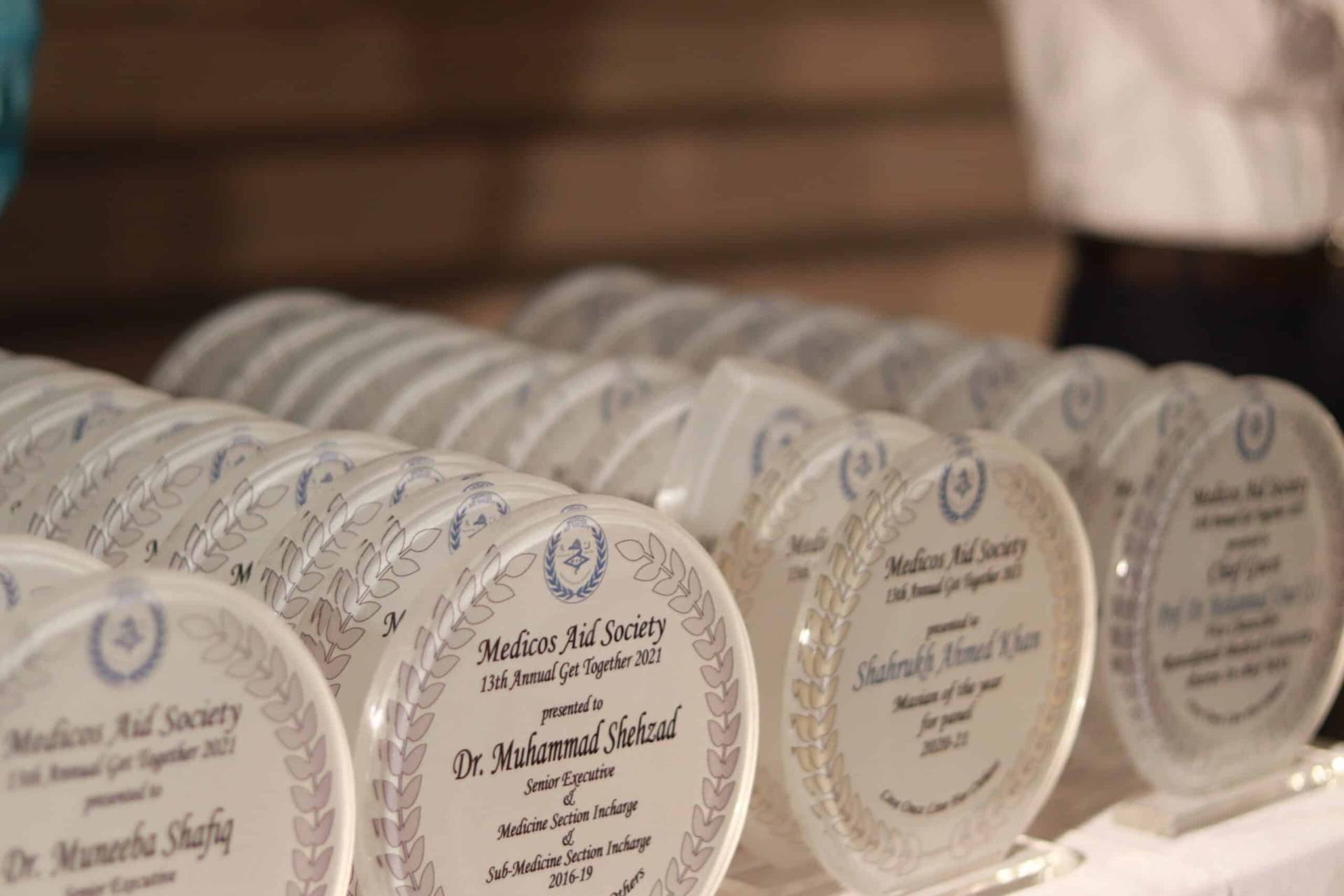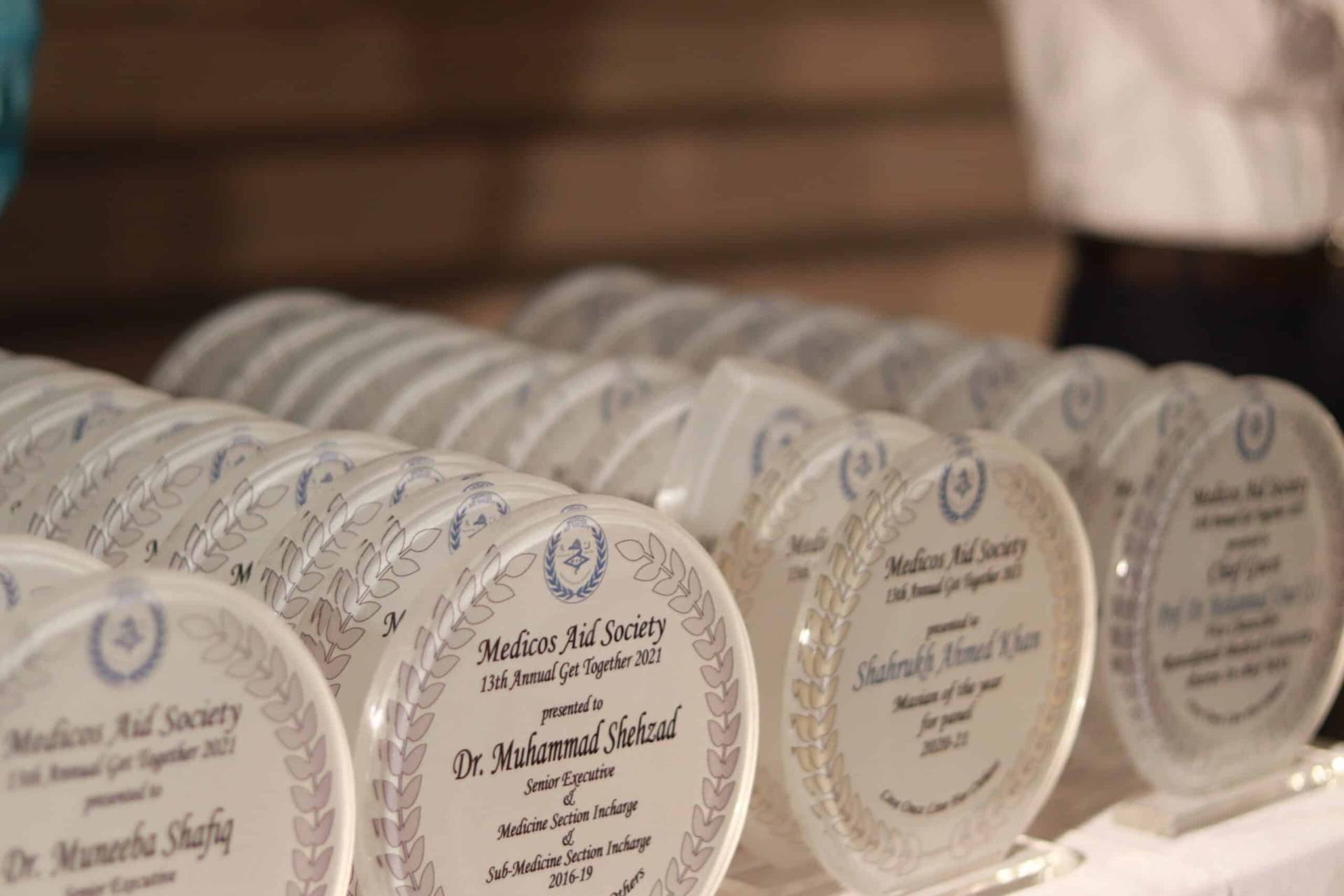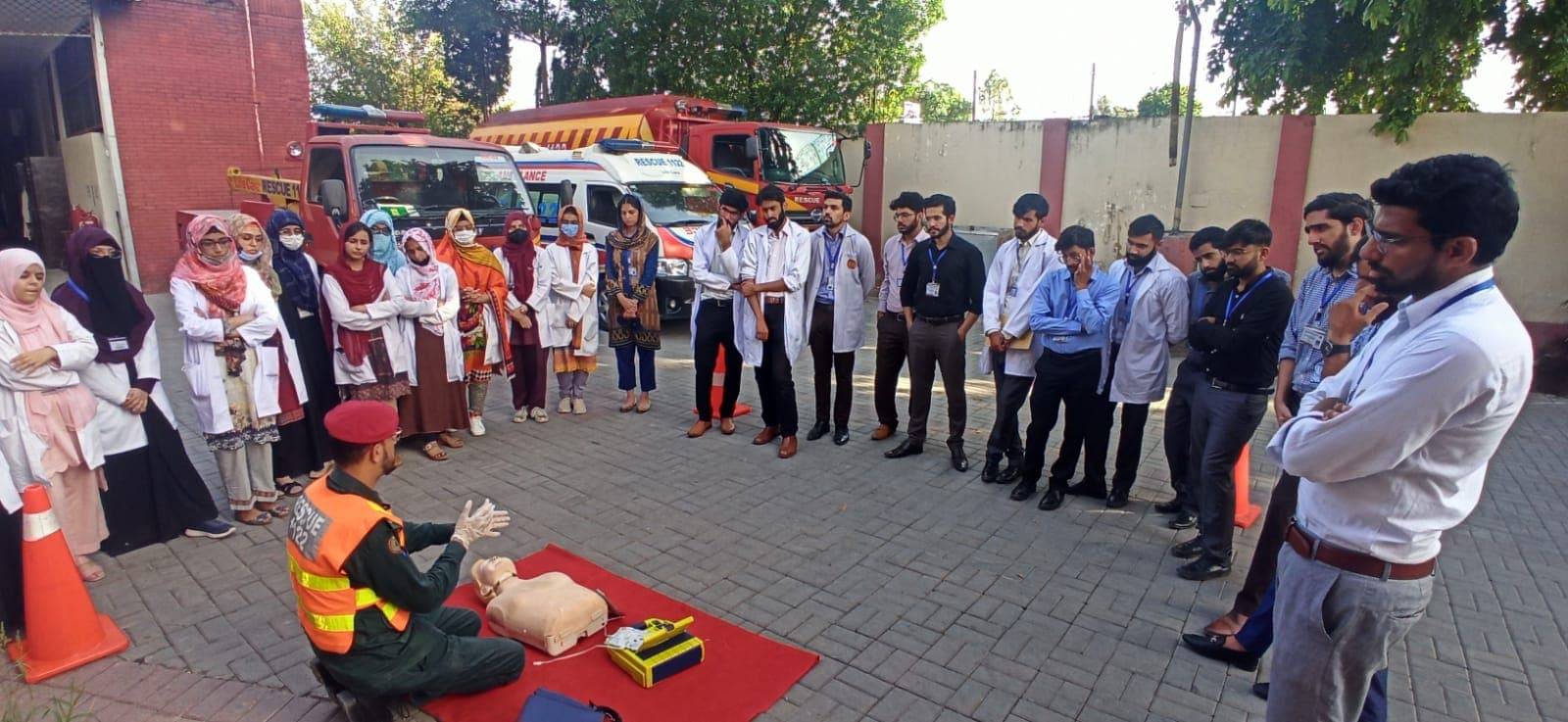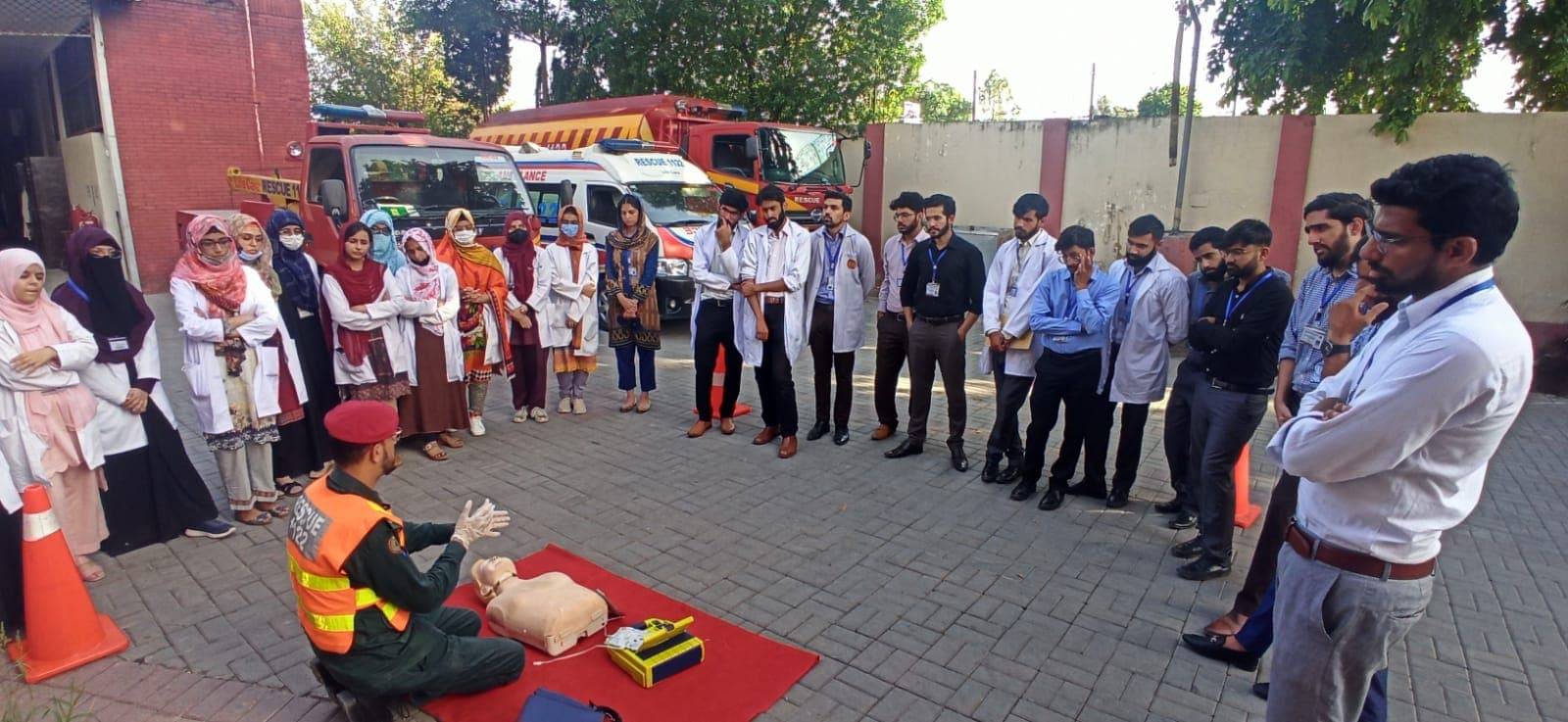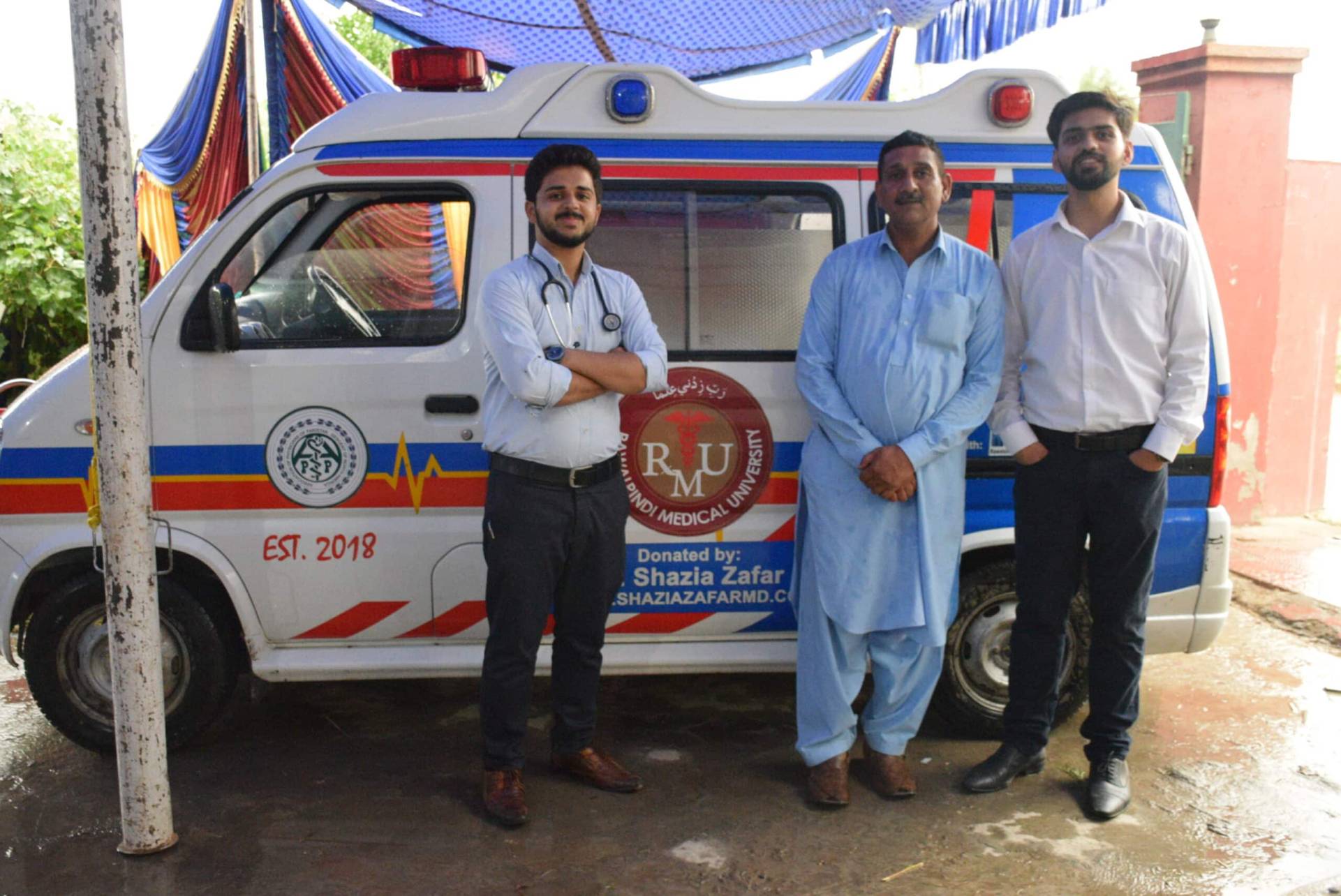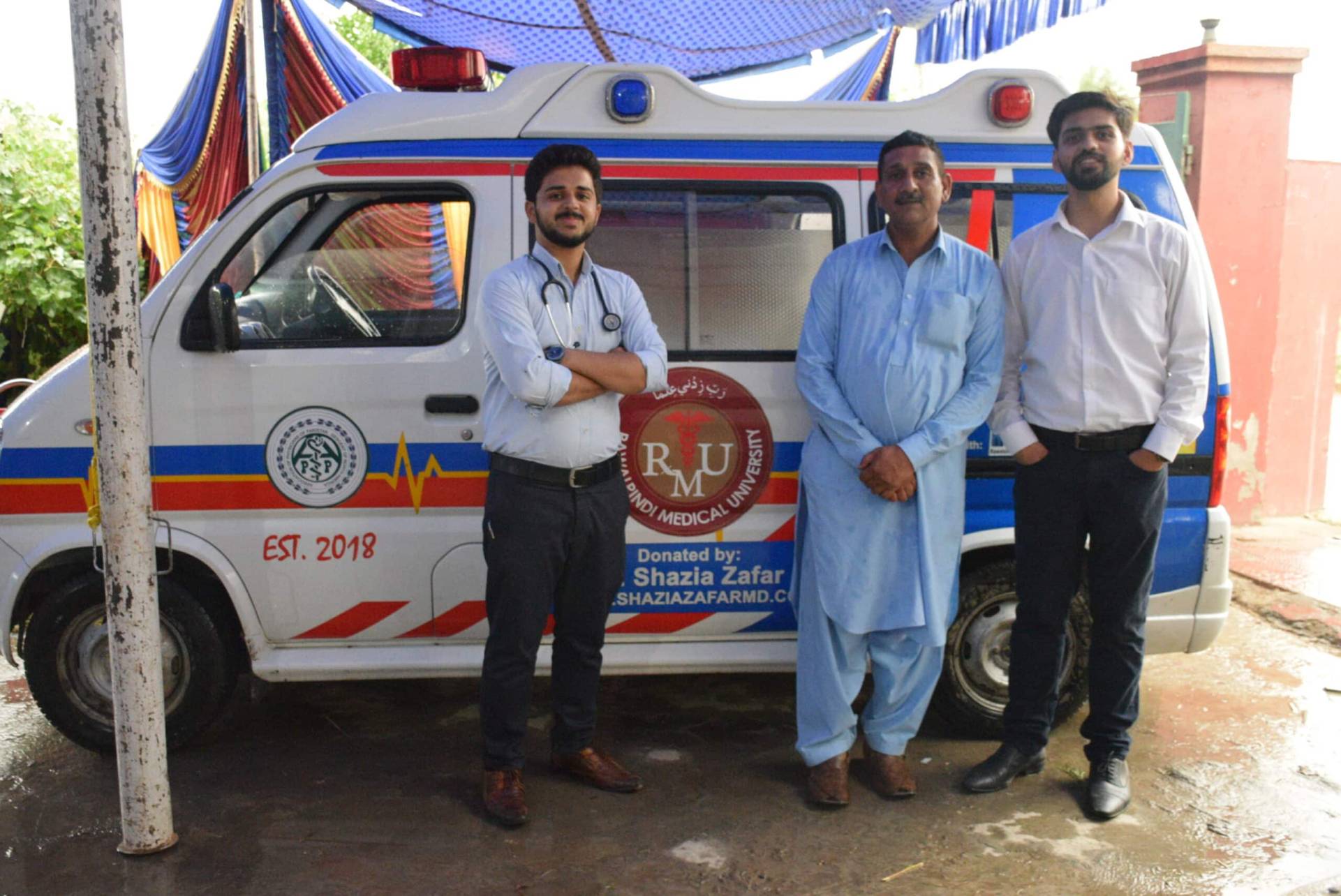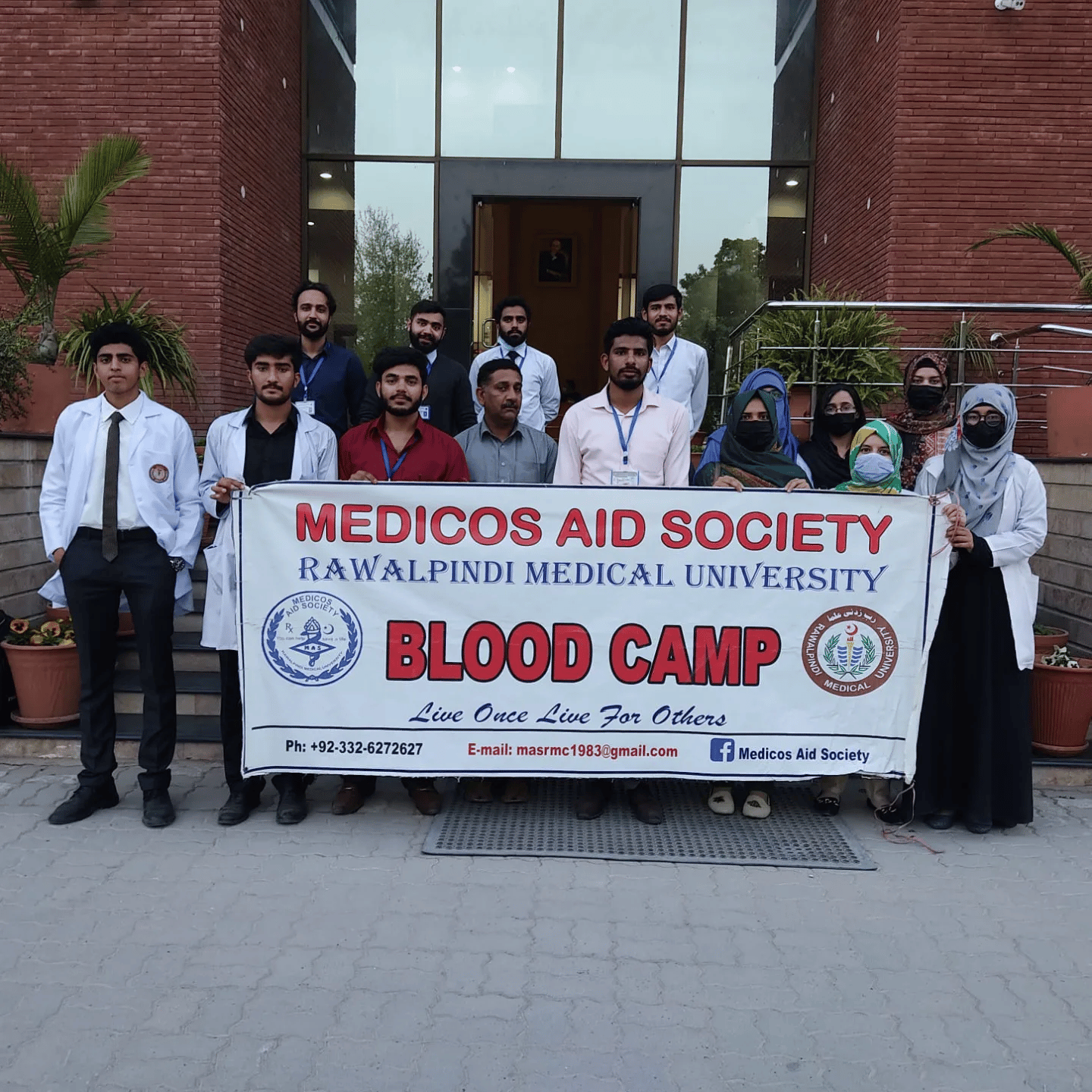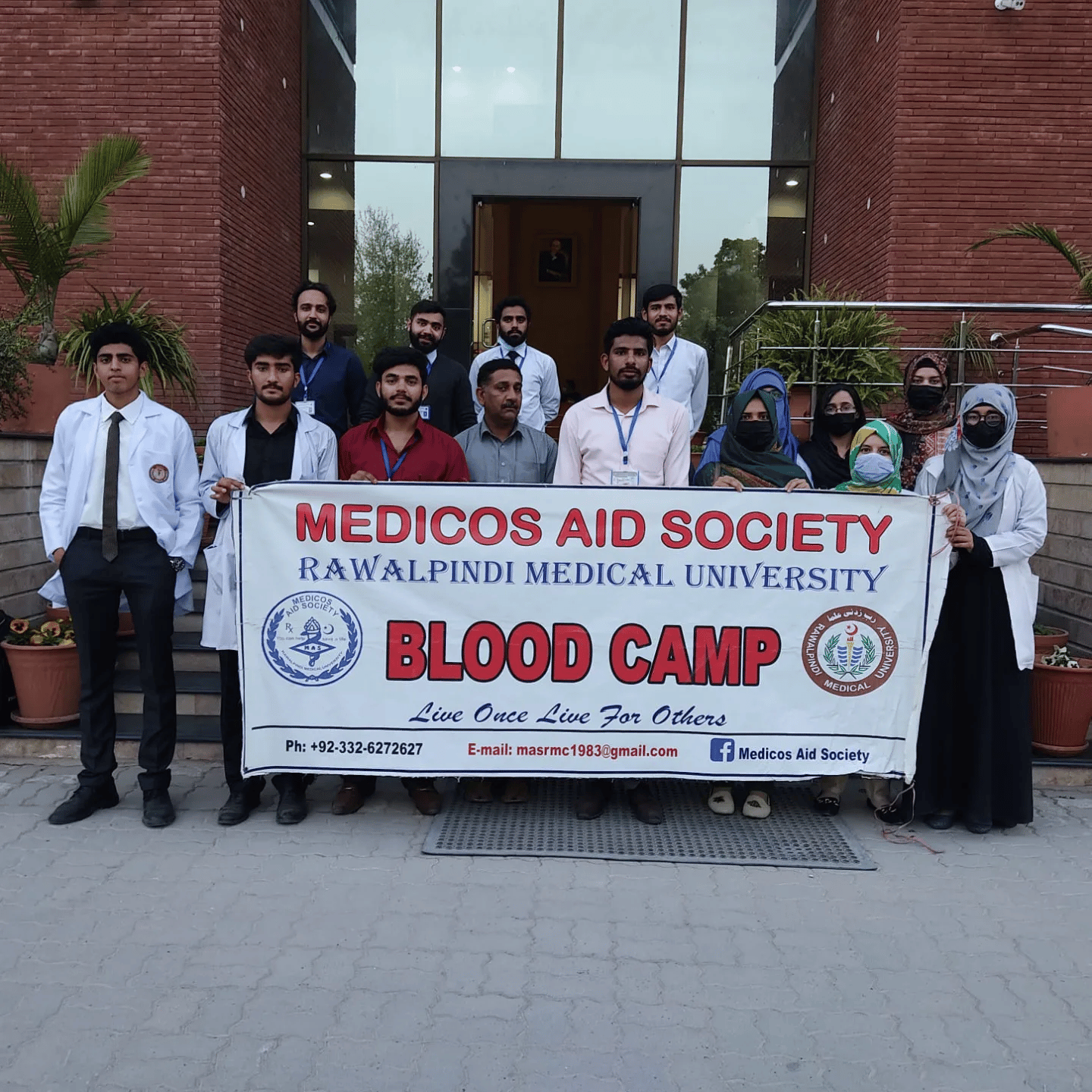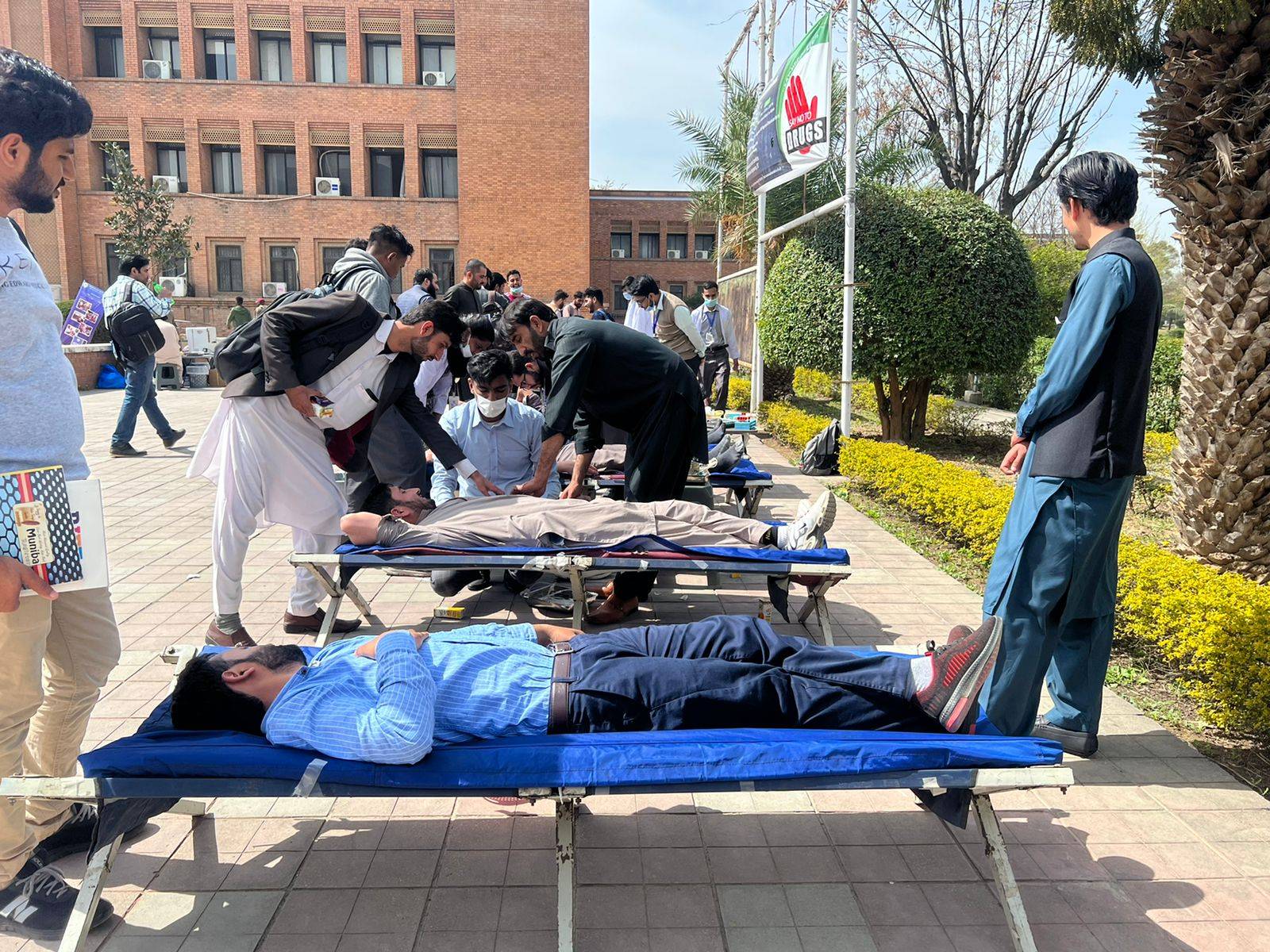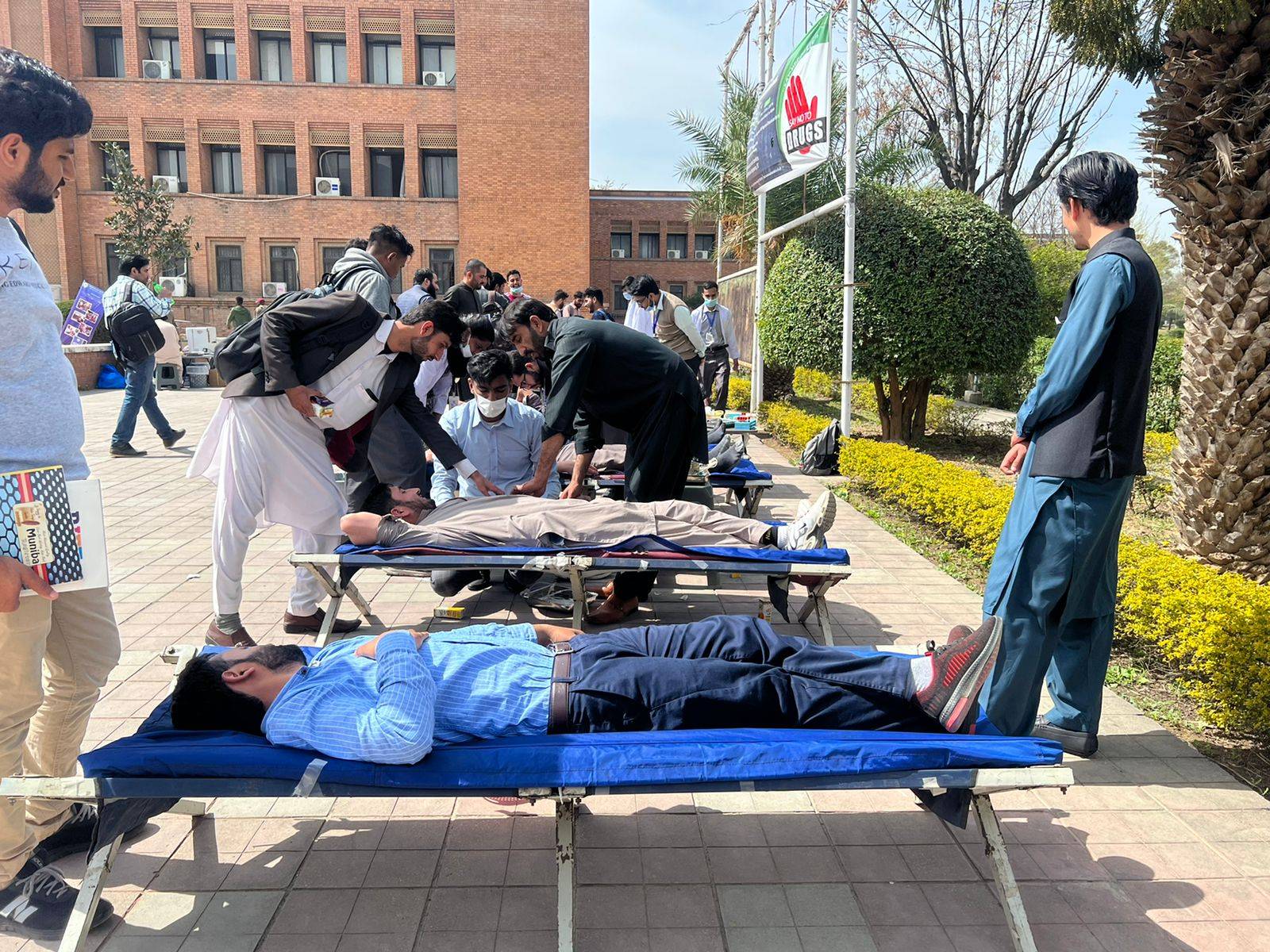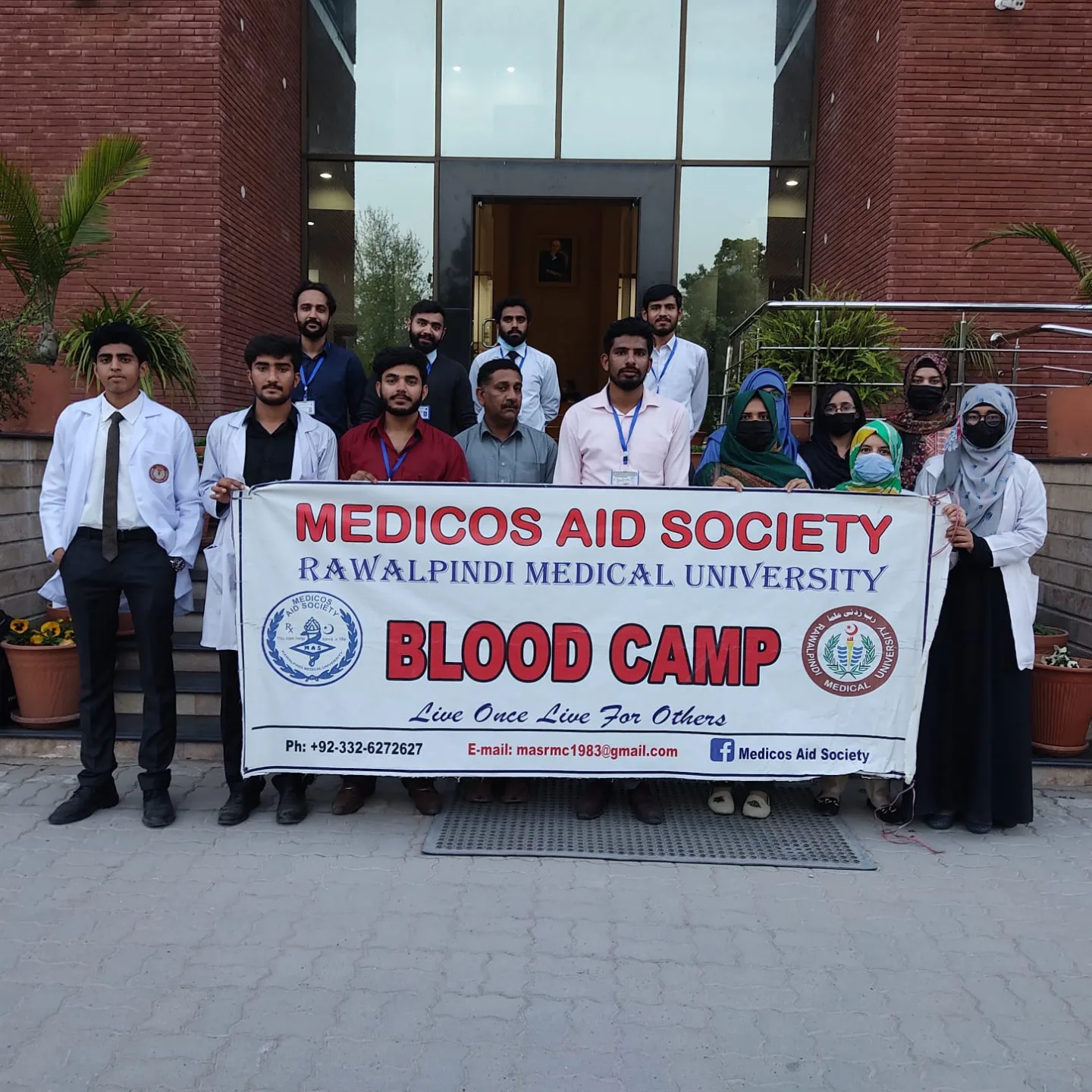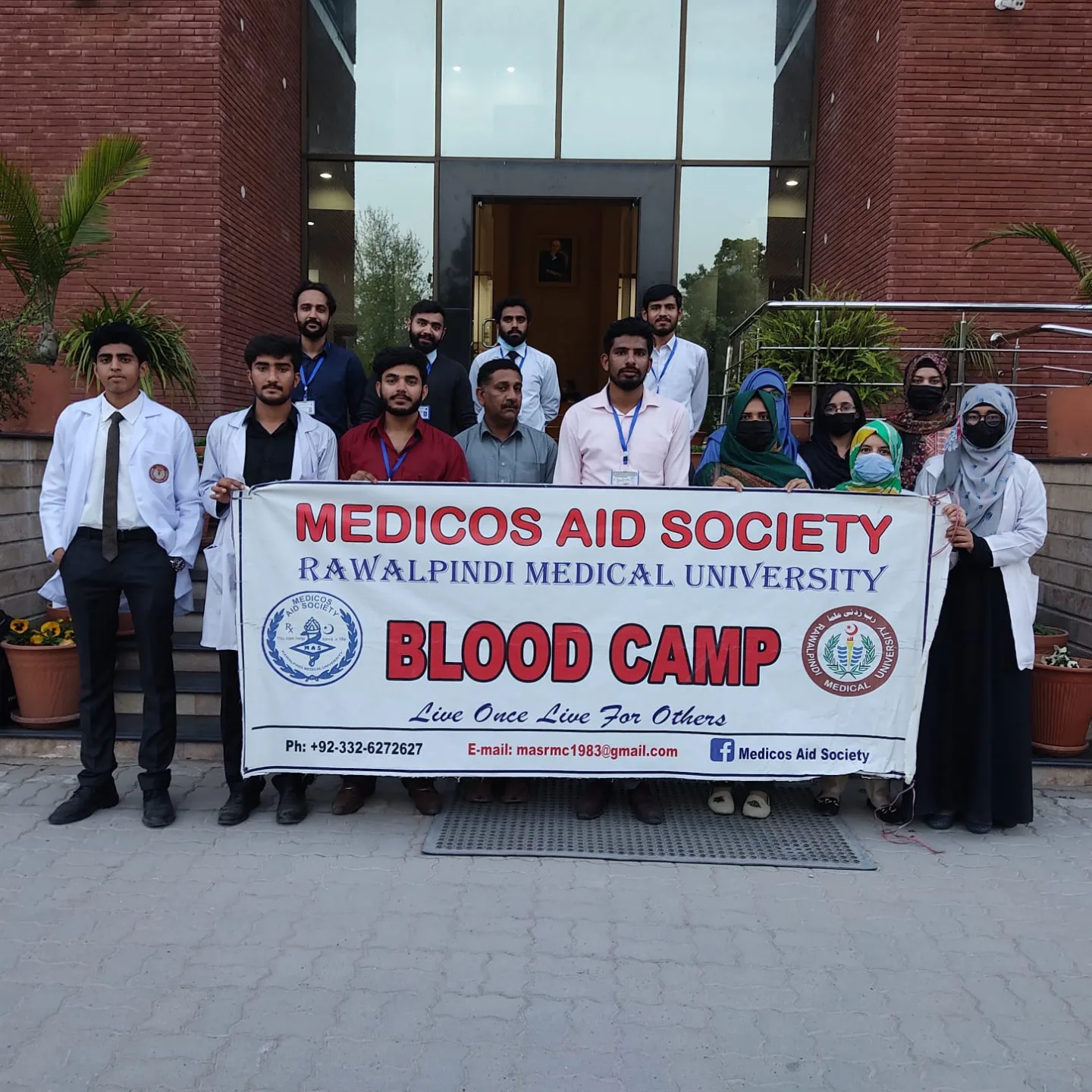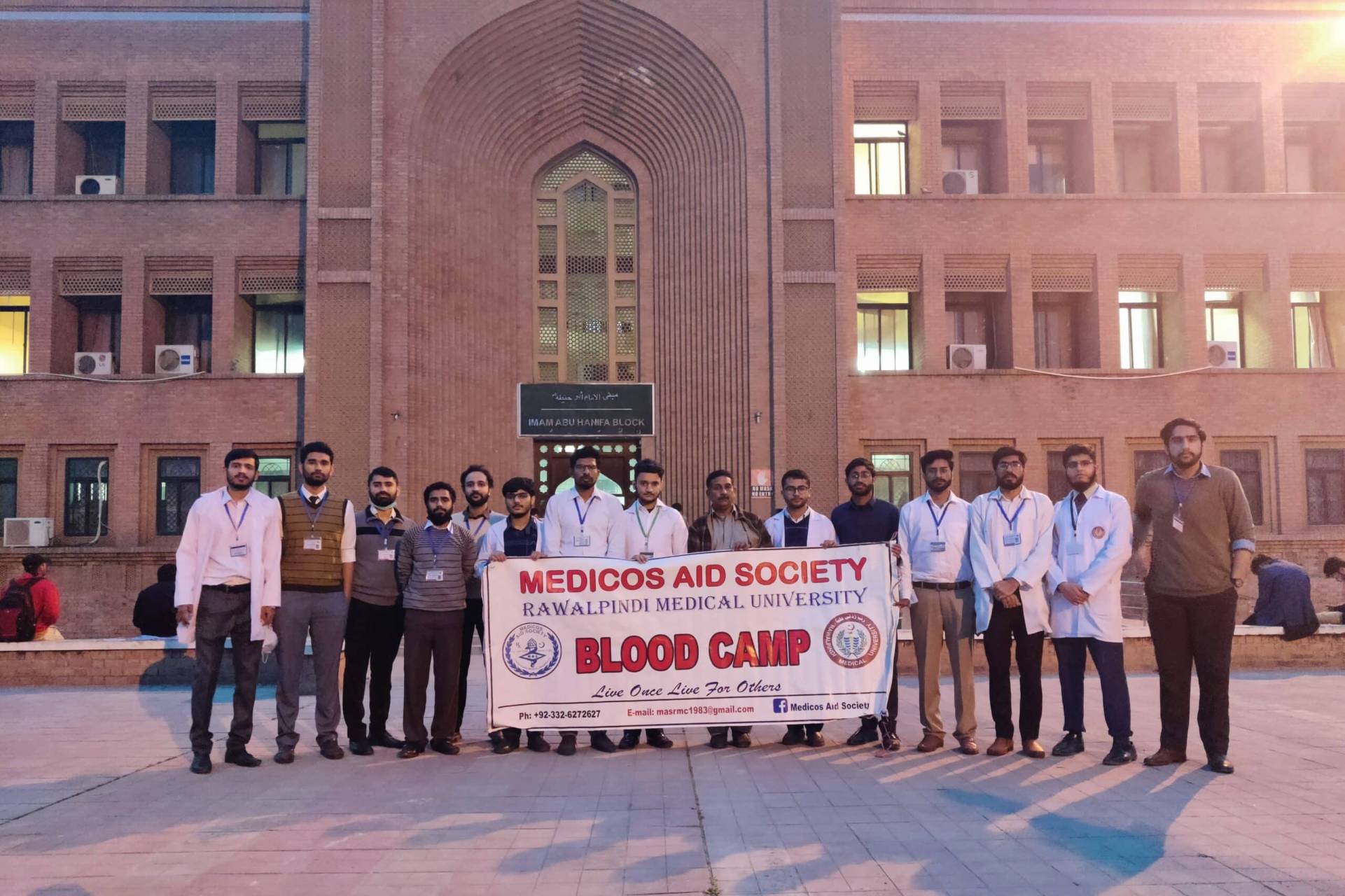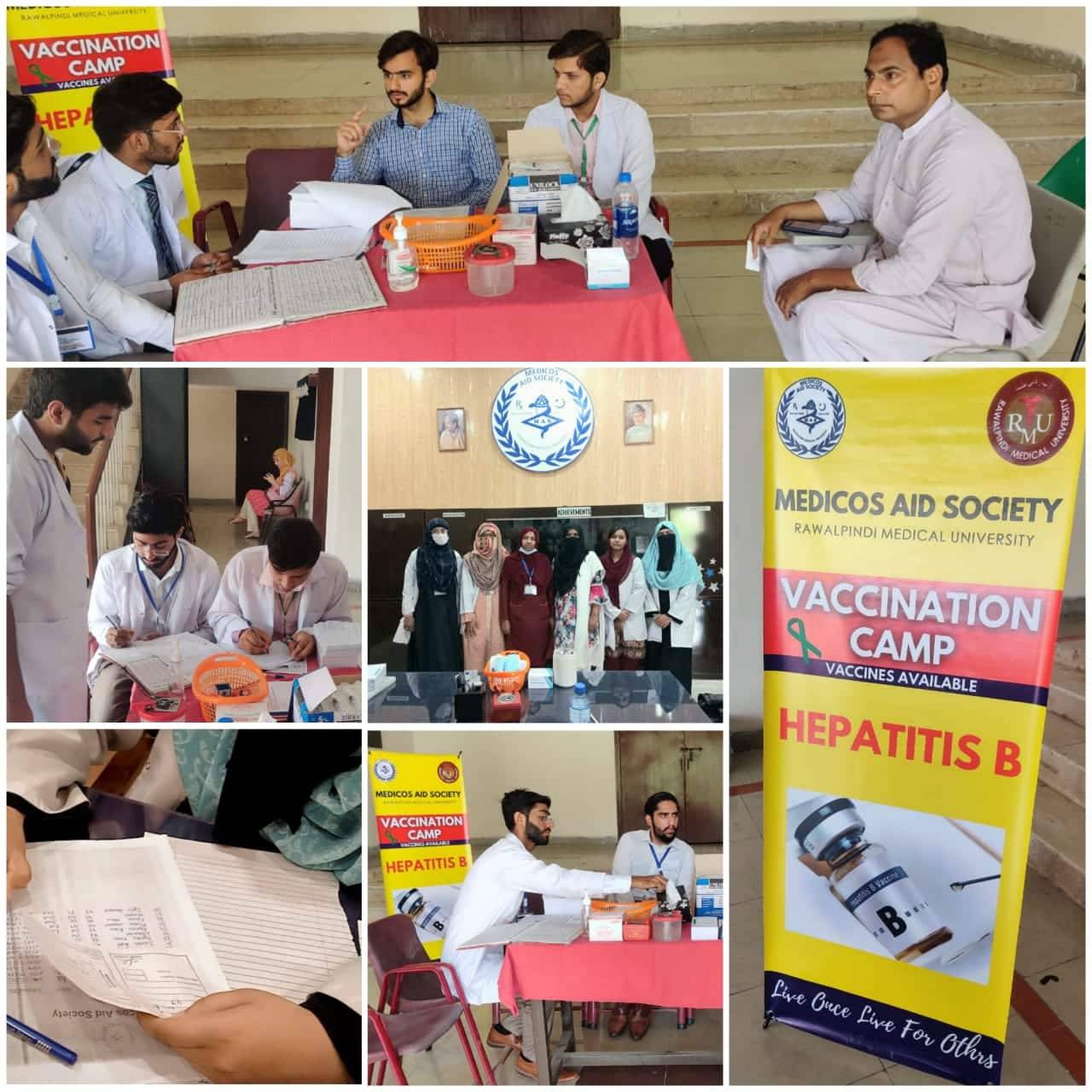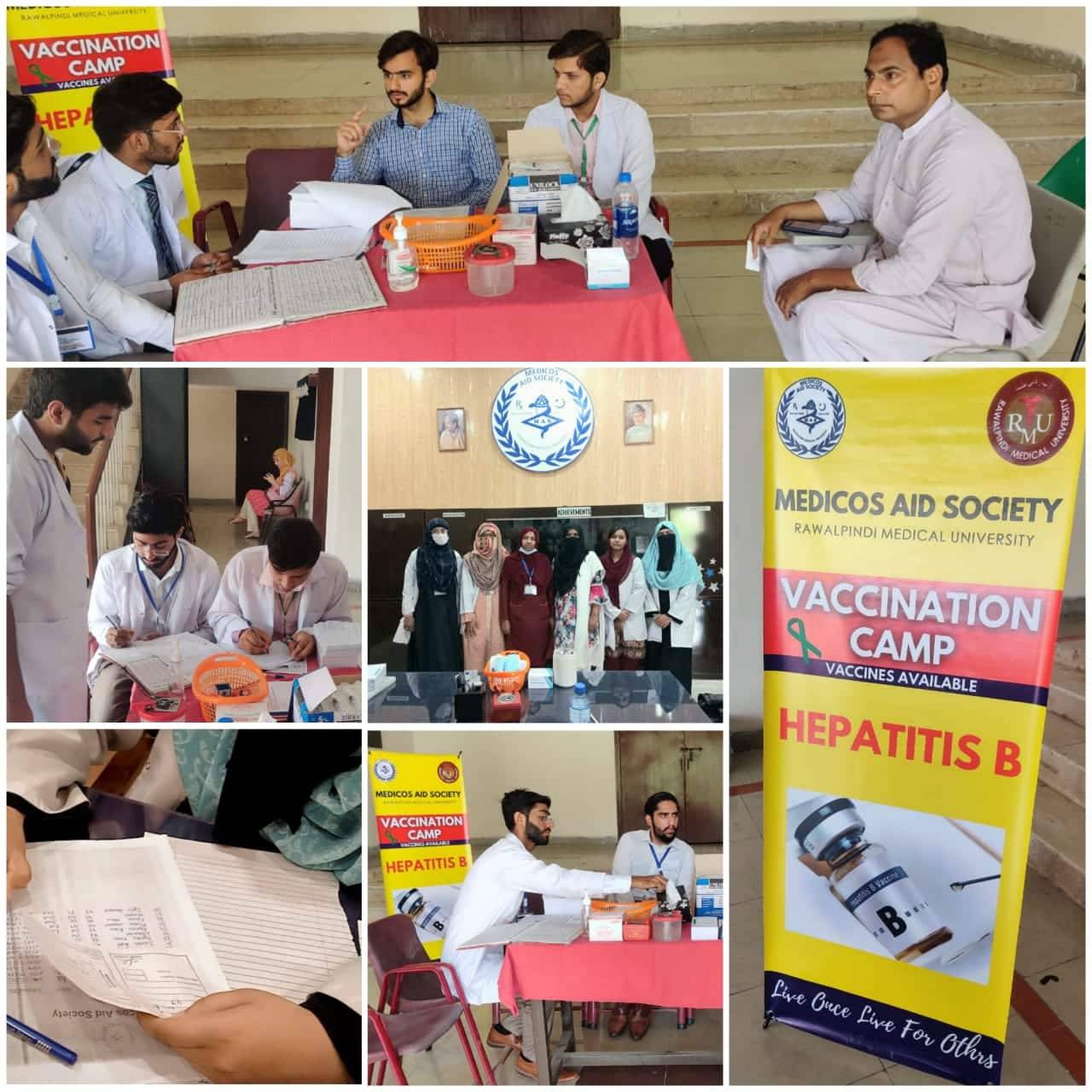 image-slider-with-thumbnail1.jpeg
AS-RMU Collaborative Medical Camp at Kalabagh
Blood Camp at International Islamic University, Islamabad (IIUI)
image-slider-with-thumbnail1.jpeg
AS-RMU Collaborative Medical Camp at Kalabagh
MAS-RMU Collaborative Medical Camp at Kalabagh
image-slider-with-thumbnail2.jpeg
Blood Camp at SZABIST, Islamabad
image-slider-with-thumbnail1.jpeg
Medicine Camp at Saroba Village, Rawalpindi
Medicine Camp at Saroba Village, Rawalpindi
image-slider-with-thumbnail2.jpeg
Vaccination Camps in OTB and NTB, RMU
image-slider-with-thumbnail1.jpeg
Guests visiting MAS office at 5th International Scientific Conference
MAS Office Visit of International guests
image-slider-with-thumbnail1.jpeg
MAS Office Visit of International guests
MAS Office Visit of International guests
image-slider-with-thumbnail1.jpeg
Guests visiting MAS office at 5th International Scientific Conference
Guests visiting MAS office at 5th International Scientific Conference
image-slider-with-thumbnail1.jpeg
VC appreciating the efforts of MAS at its Panel Transfer Ceremony, 22
VC appreciating the efforts of MAS at its Panel Transfer Ceremony, 22
image-slider-with-thumbnail1.jpeg
Shields Distribution Ceremony at Annual Get Together of MAS
image-slider-with-thumbnail1.jpeg
Basic Life Saving (BLS) training Session at Rescue 1122
Basic Life Saving (BLS) training Session at Rescue 1122
image-slider-with-thumbnail1.jpeg
RMU Ambulance (Asset of MAS) at medical camp (Saroba Village)
RMU Ambulance (Asset of MAS) at medicine camp (Saroba Village)
image-slider-with-thumbnail1.jpeg
Blood Camp at SZABIST, Islamabad
image-slider-with-thumbnail1.jpeg
Blood Camp at International Islamic University, Islamabad (IIUI)
image-slider-with-thumbnail2.jpeg
Blood Camp at SZABIST, Islamabad
image-slider-with-thumbnail2.jpeg
Blood Camp at SZABIST, Islamabad
image-slider-with-thumbnail2.jpeg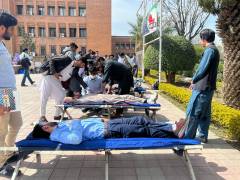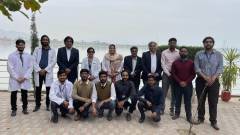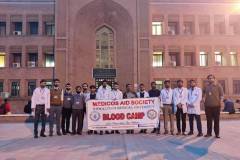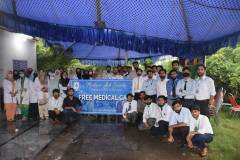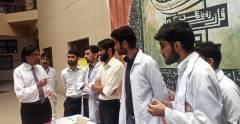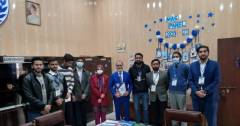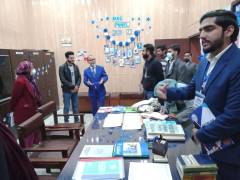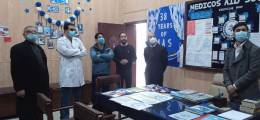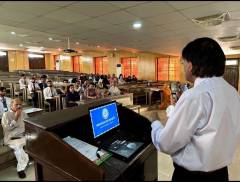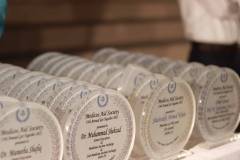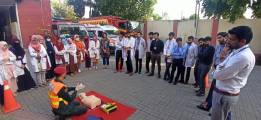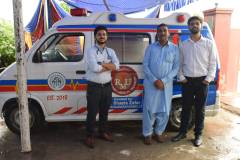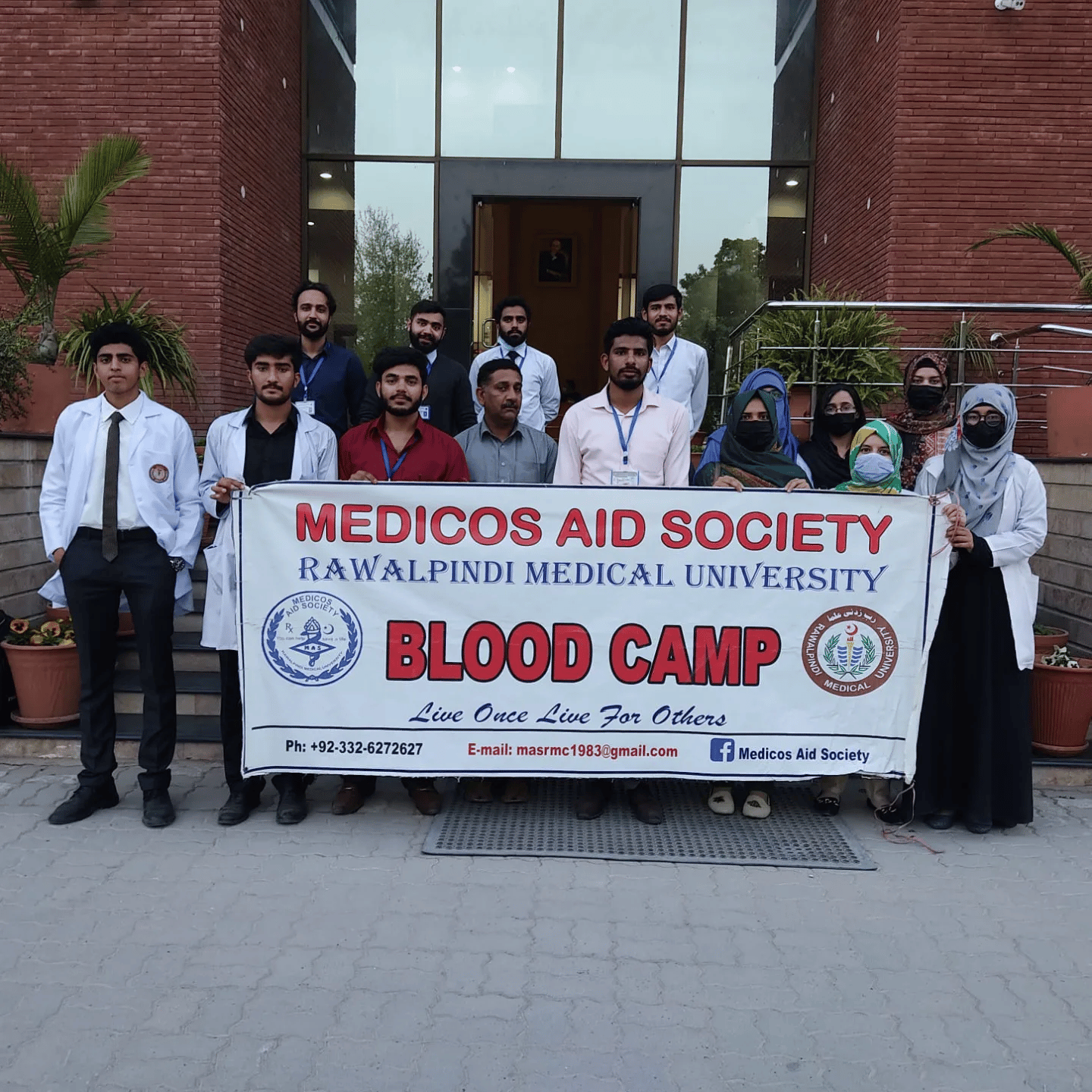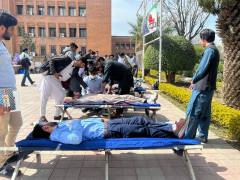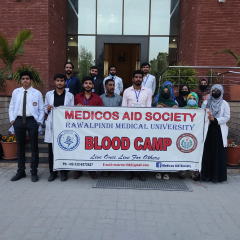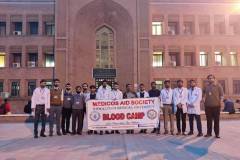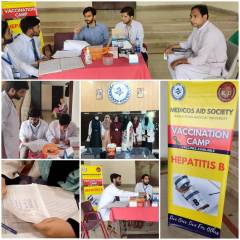 Patron in Chief (VC):-
PROF. DR. MUHAMMAD UMAR is the first and the current VICE CHANCELLOR of Rawalpindi Medical University. His accomplishments include MBBS, MCPS, FCPS, FRCP, FACG. For his services, he was awarded Sitara-e-Imtiaz by the Government of Pakistan.
Current Executive Body (EB) MAS 2023-24
Moto: "We fight against diseases"
It's the most enthusiastically working section of the society and aims at providing free medical care to those who either don't have access to it or can't afford it. This section arranges free medical camps in remote areas of Rawalpindi and Islamabad, with scarce medical facilities. At our medical camps, consultants, registrars and medical officers from our teaching hospitals provide free check up facilities, free screening against viral diseases and medicines of reputed pharmaceuticals. Along with that Public Awareness Sessions regarding common health problems are also conducted. It also arranges vaccination camps against Hepatitis B for RMU students and maintains medical boxes and dispensary in both girls as well as boys hostels and in MAS office respectively.
Moto: "Give someone a reason to Smile"
Finance section is the root of MAS, providing nutrition and growth to all the sections of the society. From handling all the expenses of MAS activities (i.e Blood camps, medicine camps, office dispensary maintenance & purchasing medicines) to providing medical aid to the deserving patients, finance section holds the central position in MAS. It is also responsible for maintaining records and Annual Audit of all donations, expenditures and assets.
Moto: "Give someone a chance to Live"
Blood section is the most energetic and bubbling section of MAS. Provision of blood to the people in the hour of need is its foremost aim and objective. Following our aim, we always strive to arrange healthy and fresh blood for thalassemic patients through blood camps in different Universities of Islamabad and Rawalpindi and blood donation drives in JSF and PTC involving RMU students and also provide screening reports against HIV, syphilis, Hep B & Hep C to the donors. Apart from this we also arrange blood for any emergency cases in the hospitals.
It supervises the working of all sections, maintains MAS office, conducts Executive and General Body meetings and maintains a healthy connection amongst the University administration, Social Welfare and Bait-ul-mal Department and the society.
Publication Section Moto: "People know MAS because of us"
Publication section connects the public with MAS. Promoting the cause of the society, publication section highlights all the activities of MAS on our social media handles i.e Facebook, Instagram & Youtube and uses the influence of social media to raise awareness regarding important medical issues, in the local language, through posters, videos and awareness seminars, that are easily understood by the general public.
1. Active member of COVID task force RMU, collected more than 300 PPEs and masks through donations for front line workers
2. Active part of RMU flood relief program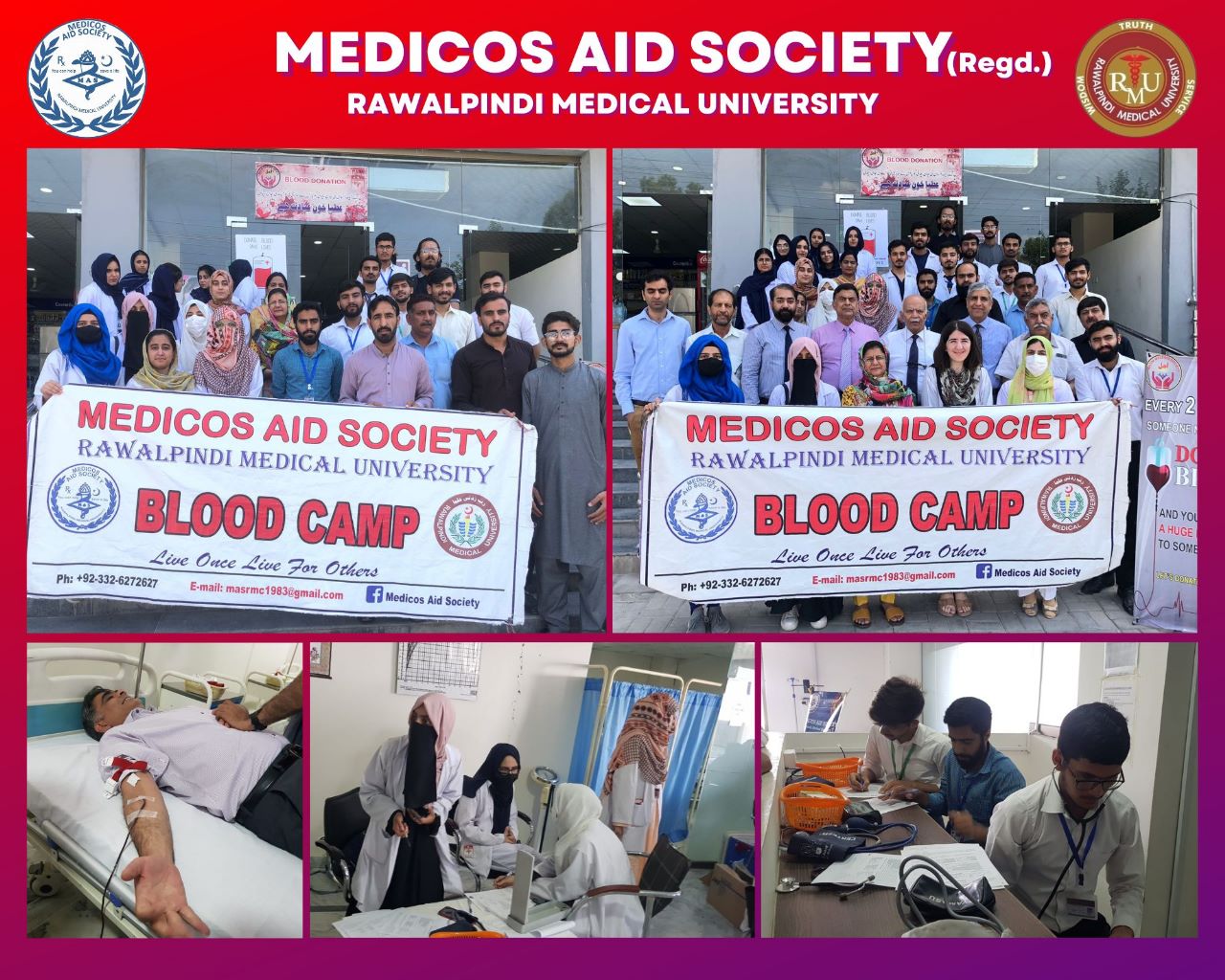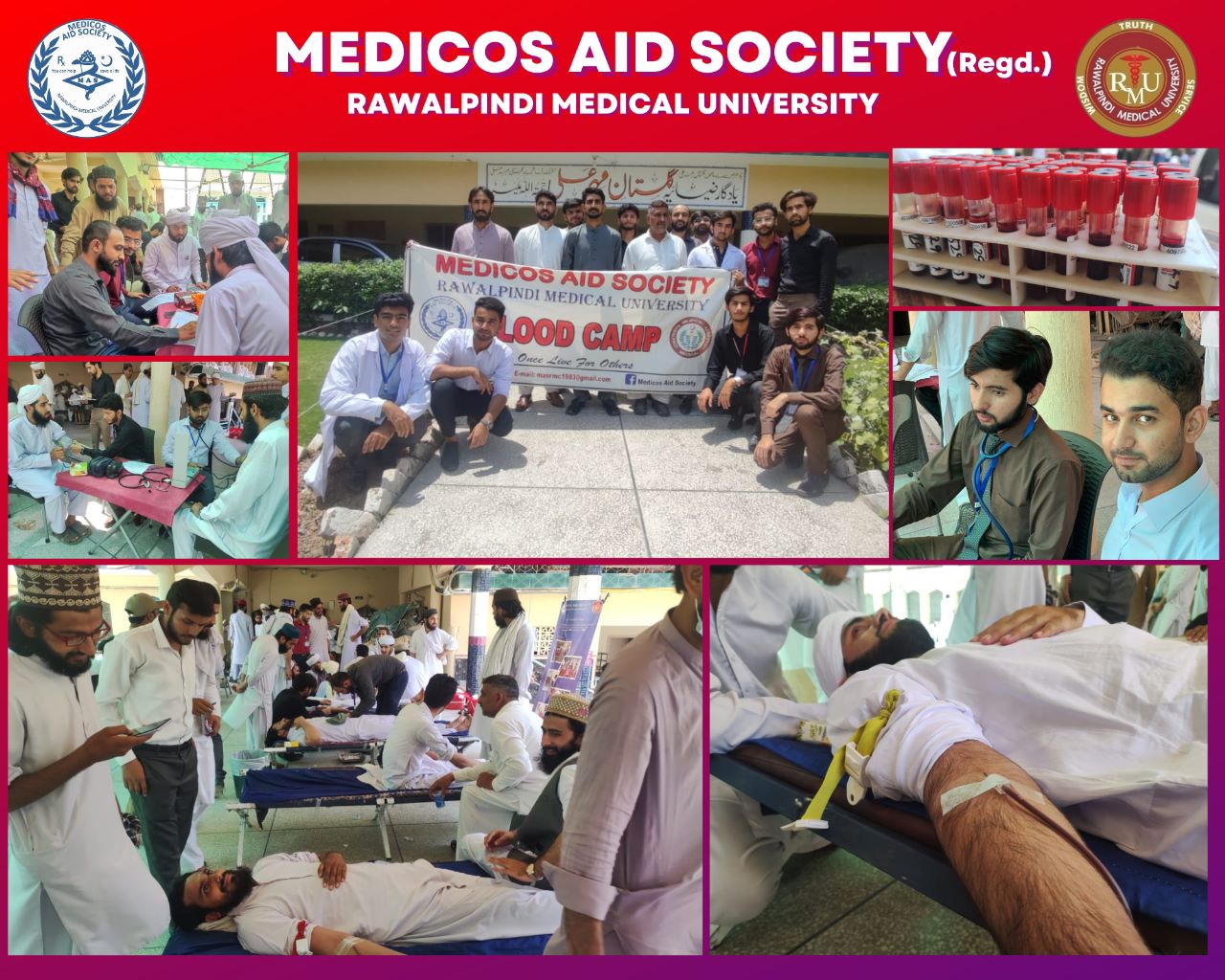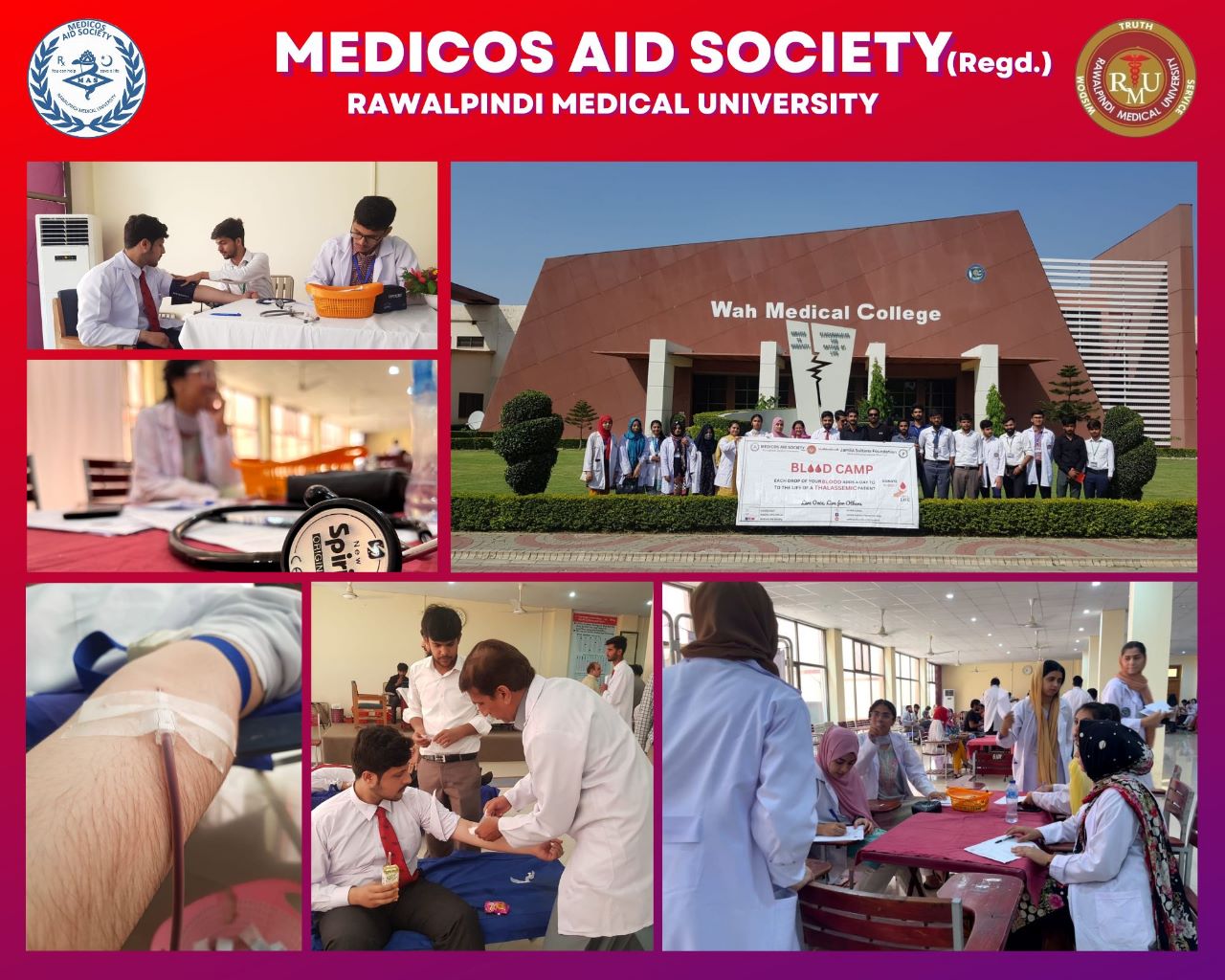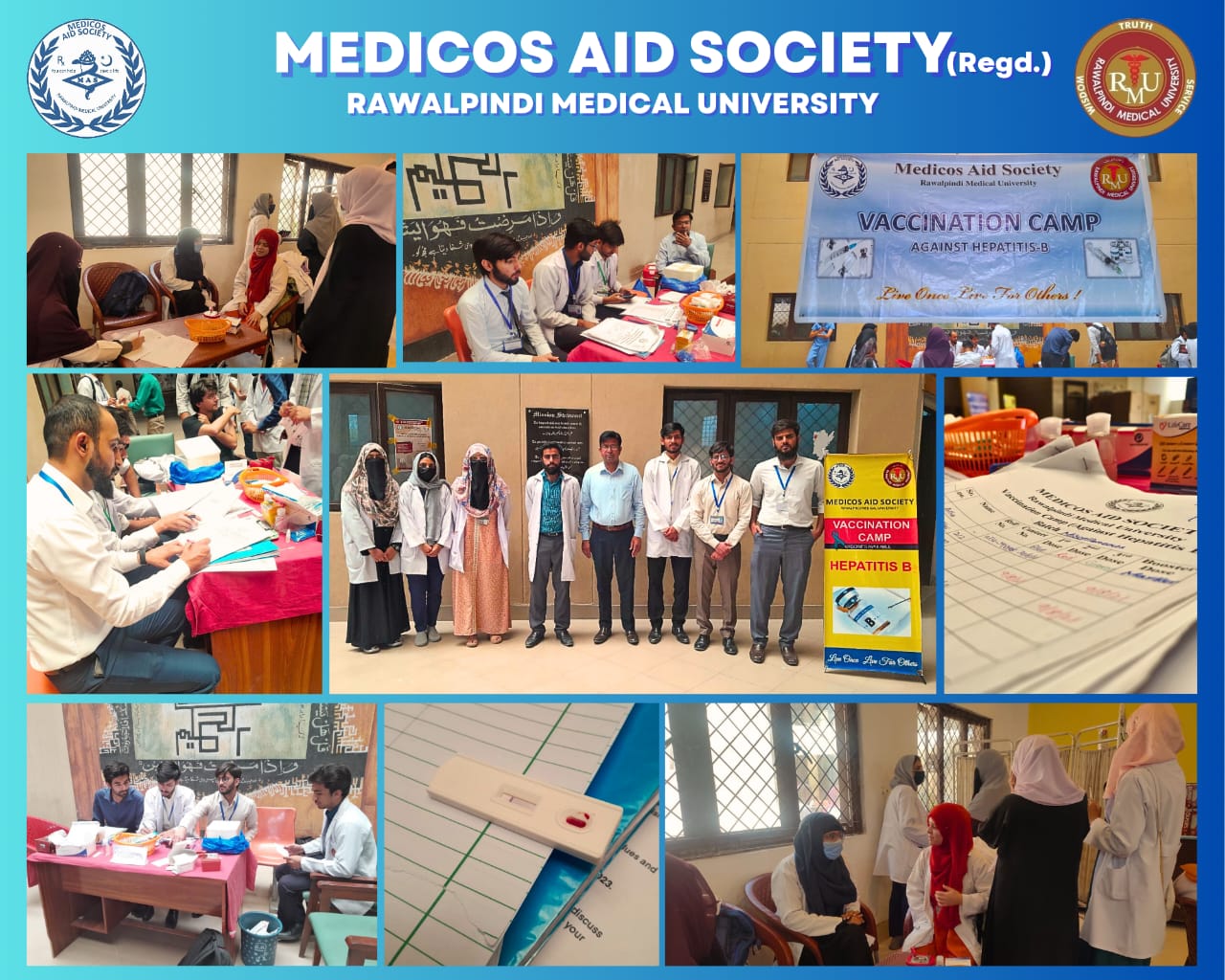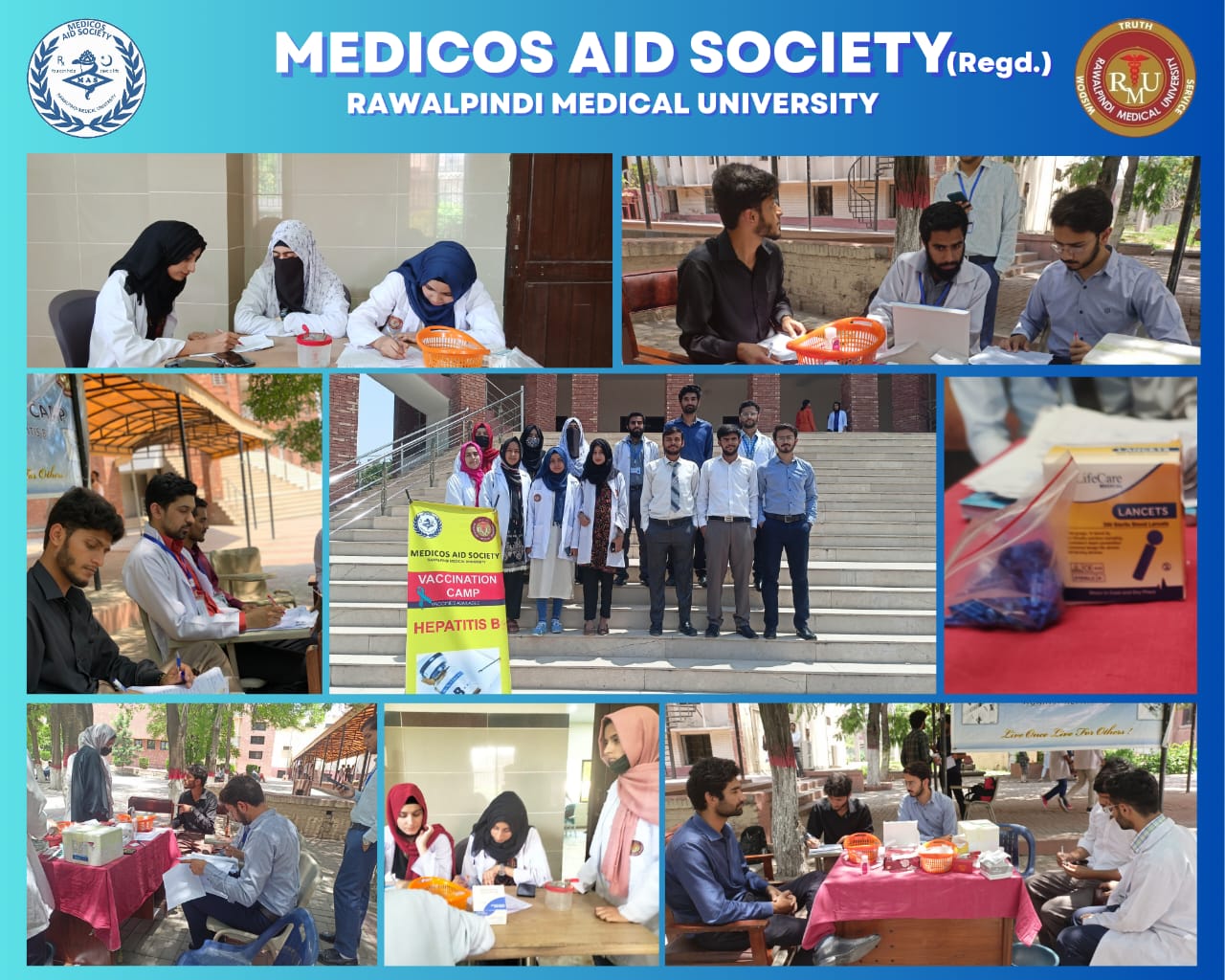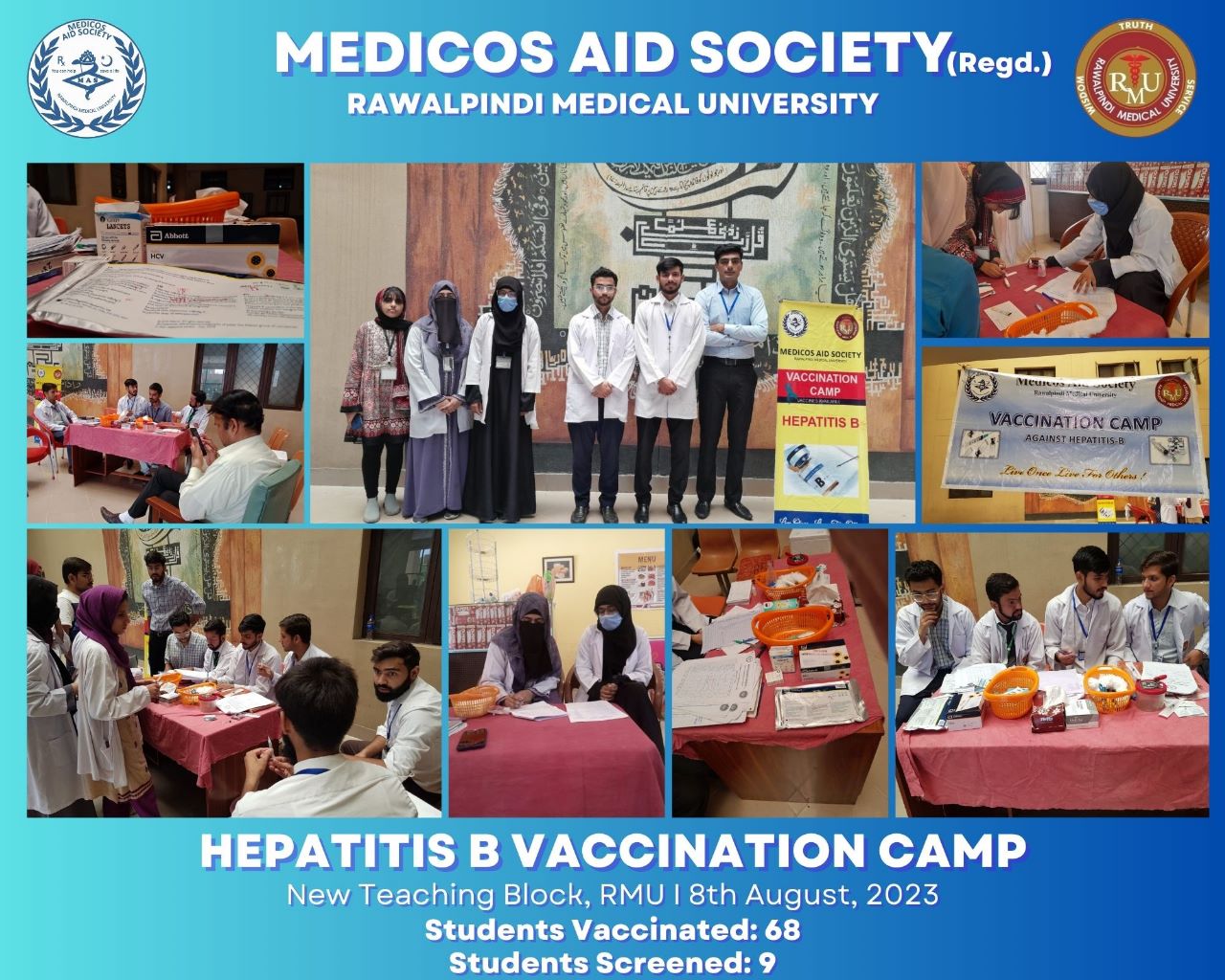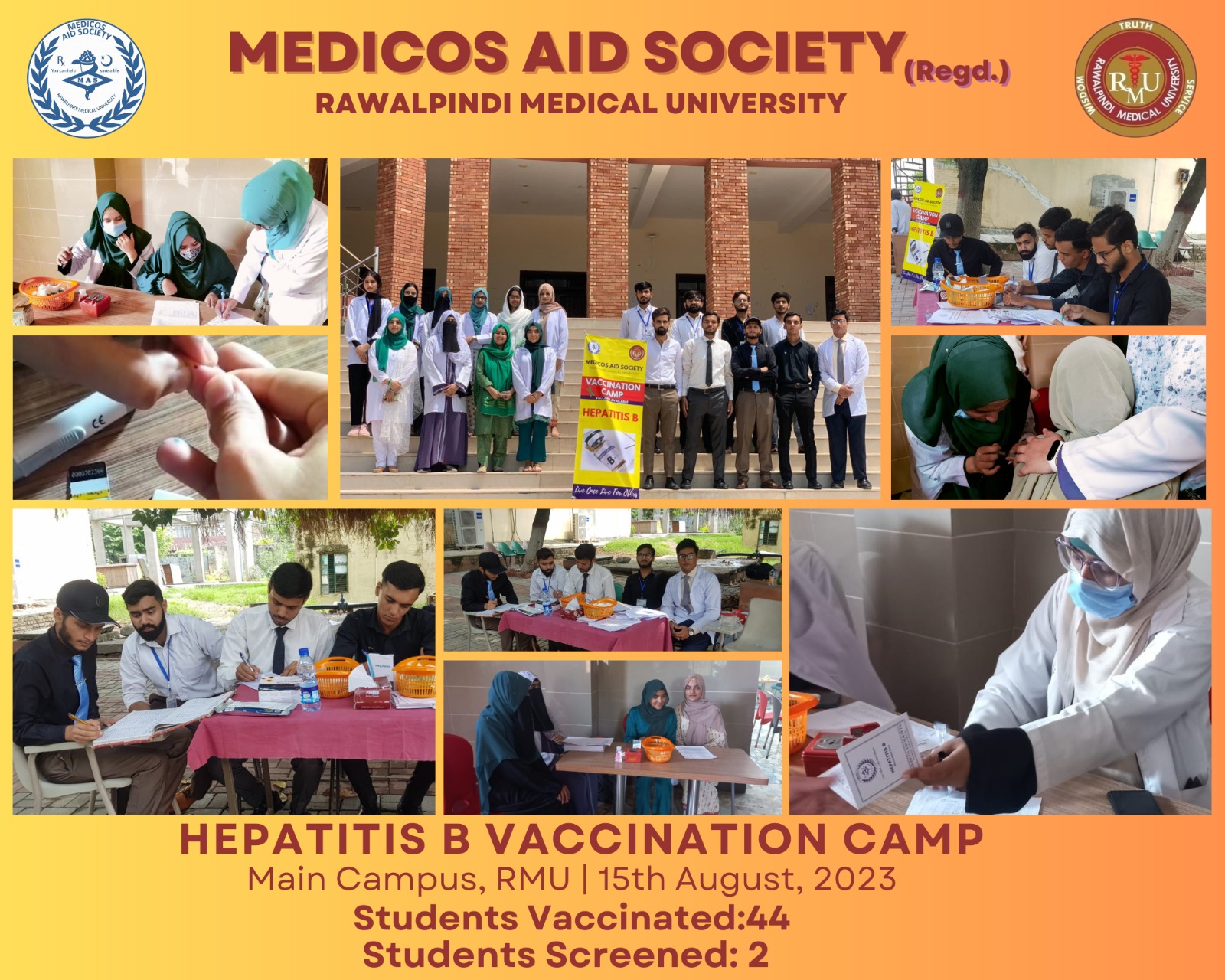 Low dose Vs high dose Oxytocin for initiating uterine contraction during cesarean section
Comparison of the Frequency of Post-Dural Puncture Headache with Para- Median Approach versus Median Approach in Patients Undergoing Cesarean Section
Analgesic effects of US guided Quadratus Lumborum block during lower abdominal surgeries as compared to IV analgesia
Comparison of postoperative recovery time of propofol & sevoflurane in patient having laparoscopic cholecystectomy
Effect of intrathecal bupivacaine alone and bupivacaine combined with dexmedetomidine in cesarean section using spinal anesthesia; a comparative study.
Comparison of Upper Lip Bite Test and Modified Mallampati Score for better bedside difficult Laryngoscopy predictability in Elective Surgeries.
Comparison of Hemodynamic effects of Unilateral Vs Bilateral Spinal Anesthesia in lower limb surgeries
Comparison of effects of adding dexmdotimidine Vs midazolam to intrathecal bupivacaine on post operative analgesia
Departmental Research Activities