Department of Dermatology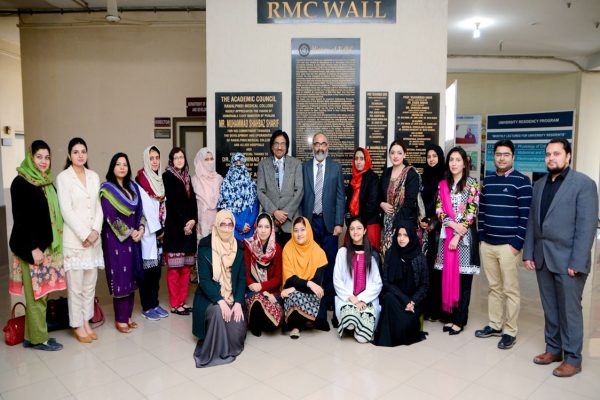 Mission Statement:
1.     To impart evidence based research oriented medical education
2.     To provide best possible patient care
3.     To inculcate the values of mutual respect and ethical practice of dermatology
Description & Background:
The department of dermatology has been regarded as one of the best department of the Rawalpindi Medical University. Although aged only 3 years and starting from scratch, it has grown at a very fast pace. A state of the art microscope has been imported for the setting up of the dermatopathology section. A narrow band UVB light machine has been installed recently. There are 22 postgraduate fellows pursuing FCPS or MD programs. Regular classes including presentations, journal clubs, long and short cases are conducted under direct supervision of the consultant on weekly basis. Dr Abdul Quddus Butt and Dr Shawana Sharif have worked very hard to develop this department to the best level. This is the biggest department providing care to dermatology pati
ents in the twin cities and neighboring vicinities. A total of 300-400 patients are attended per day at the OPD. The bed occupancy rate of the IPD varies from 60%-80%. A number of procedures are being done at the department for free of cost and about 20-30 procedures are done each day including skin biopsy, cautery, peeling, TCA application, PRP, microneedling and intralesional injections. Additionally, the department is emerging as one of the biggest research center of the university and has contributed a number of publications to the current literature and a large number of research projects are on-going.
Consultants:
Dr. Abdul Quddus Butt (Honorary Consultant)
Dr. Shawana Sharif (Senior Registrar)
Medical officers:
Dr. M. Ali Rao
Dr. Marvee Tahir
Dr. Nosheen Randhawa